The bullish momentum in the crypto market has intensified over the past few hours. Along with Bitcoin, most other top coins were seen trading in green during the early hours of Monday.
The alt pack leader, Ethereum, was no exception. After noting a 3% incline over the past day, ETH was trading above $2k, around $2080, at press time.
No helping hand for Ethereum though
Leaving aside the ST recovery, the broader trend has been indecisive over the past week. As a result, traders have been placing extremely cautious bets on cryptos like Ethereum. The state of the estimated leverage ratio justified the same.
As can be seen from the snapshot affixed below, the ELR was quite close to its ATH on 18 May. Since then, there has been a leverage flush, and the market has cooled off quite a bit.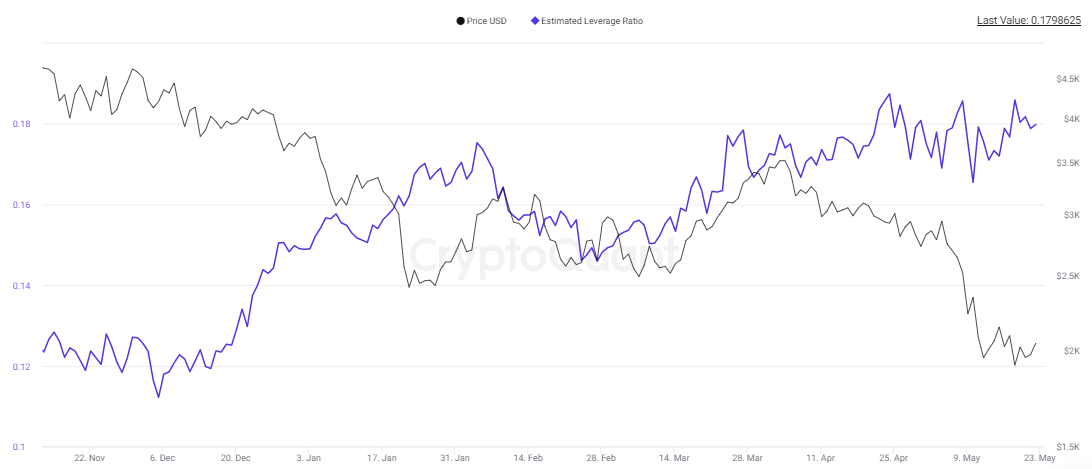 The selling has, however, not ceased yet. The exchange net flows were positive over the weekend, implying that market participants were selling their ETH. On Monday as well, inflows managed to overshadow the outflows bringing to light the continuation of bear assertion.
At press time, a total of over 57.49 ETH had been sent to exchanges already.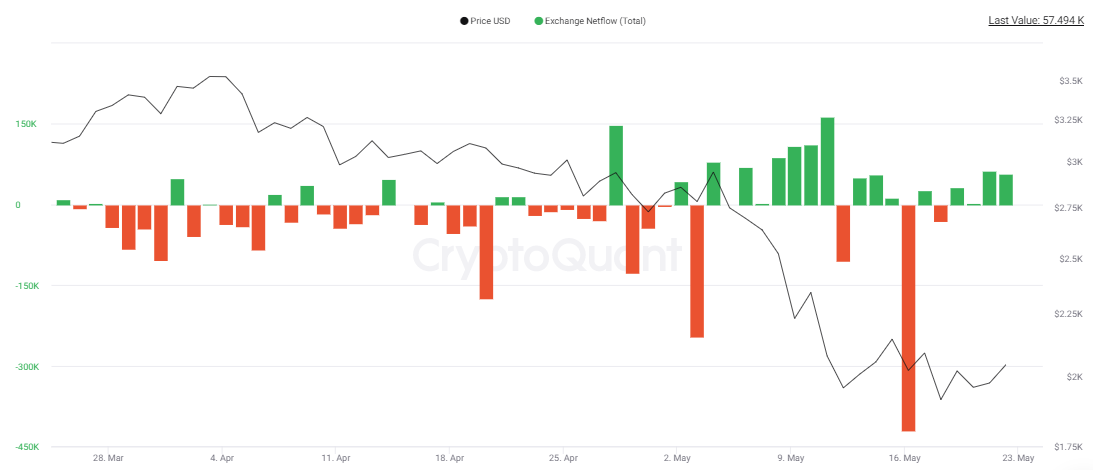 Besides, it is also worth noting that burning Ethereum has not yet been able to create that deflationary pressure for the altcoin. Since EIP-1559, over 2,356,274 ETH has been burnt. However, at the same time, the circulating supply has risen by 3,911,557, making the net value positive.
Consequentially, ETH's reduction has dipped from the end of April's 61% to 60.18%. Only post-crossing 100% would the burned supply exceed the issued supply and trigger the price to escalate.


So, with caution being exercised, rampant selling continuing, and not-much help being received from burning, it doesn't look like Ethereum would be able to hold onto $2k for long.