Lido Staked Ether (stETH), Ethereum's (ETH) largest liquid staking program, has finally caught up to ETH. Lido's stETH began dipping in June after the summer 2022 crypto market crash. The token fell by nearly 7% at that time. After the highly anticipated transition to PoS (Proof-of-Stake), stETH began to rally. After Lido raised stETH's staking APR from 3.85% to over 5.5%, the token took off. The token has regained much of the lost value, going for almost 0.99 stETH per ETH.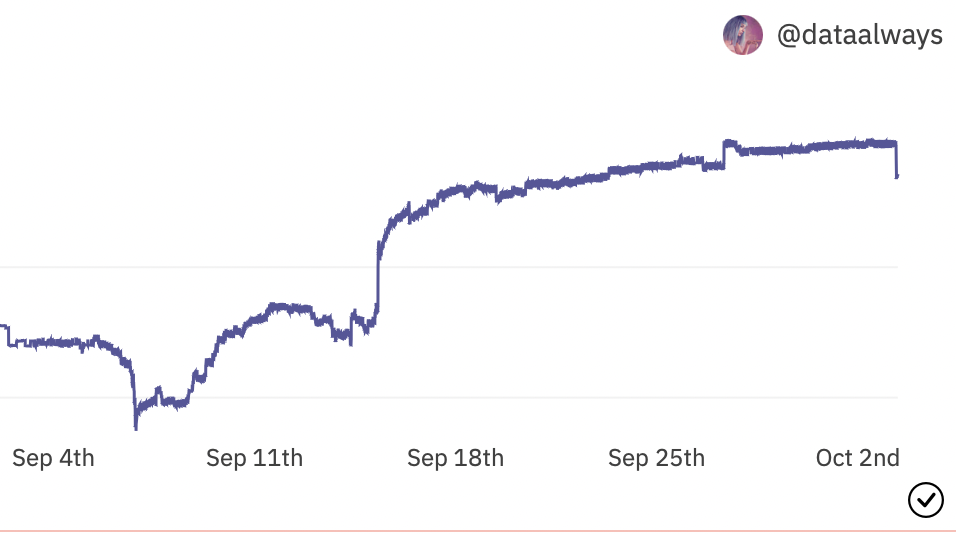 Holders of Ethereum who secure their ETH on Lido's liquid staking platform are offered stETH tokens. Moreover, the stETH ERC-20 coin can be traded by holders much like ether. Lido currently has almost 4.4 million ETH staked, and it has given out around 143,000 ETH in rewards to stETH stakeholders. With 30% of all liquid staked Ethereum, it is the largest ETH liquid staking pool.
However, LDO, the LidoDAO's governance token, exists totally independently of stETH. Owners of LDO tokens are not entitled to any revenue distributions from the protocol or any say in how the DAO's treasury is used. However, those that stake stETH, on the other hand, do receive interest.
Lido's staked Ethereum to the moon?
Lido Finance is currently the largest holder of staked Ether. According to a report by Nansen, Lido controls 31% of all staked ETH. Thus, the potential for stETH to the moon is very high. Moreover, there has been significant whale interest in the project. The recent popularity is most likely due to Ethereum moving to a PoS method of consensus.
Nonetheless, like always, there should be caution. According to Whale Alert, a user transferred nearly 95k ETH from Lido to an unknown wallet. The user then transferred the Ethereum from the wallet into Binance. The owner of the wallet could be an individual, a group of individuals, or an organization. However, funds moving from wallets to exchanges is usually not a very good sign.
At press time stETH was trading at $1,287.91, down by 0.9% in the last 24 hours. On the other hand, Ethereum (ETH) was trading at $1,295.80, down by 0.2% in the last 24 hours.