Lido Finance currently has the highest number of staked Ethereum (stETH). According to Nansen, Lido is behind 31% of all staked Ethereum at the moment. This is a significant pointer as the second largest crypto by market cap recently switched to a Proof-of-Stake (PoS) method of consensus. Lido thus has a lot of potential for massive growth.
Lido's potential is further solidified by the ongoing whale interest. This is most likely due to Ethereum moving to a PoS system. According to the data on Whalestats, stETH is the highest-held crypto, behind the two biggest stablecoins, USDC and USDT (USD Coin and Tether). Now, investors have been moving their holdings into stablecoins as uncertainty looms over the crypto markets. The FOMC (Federal Open Market Committee) meeting is scheduled for today, and investors expect another interest rate hike.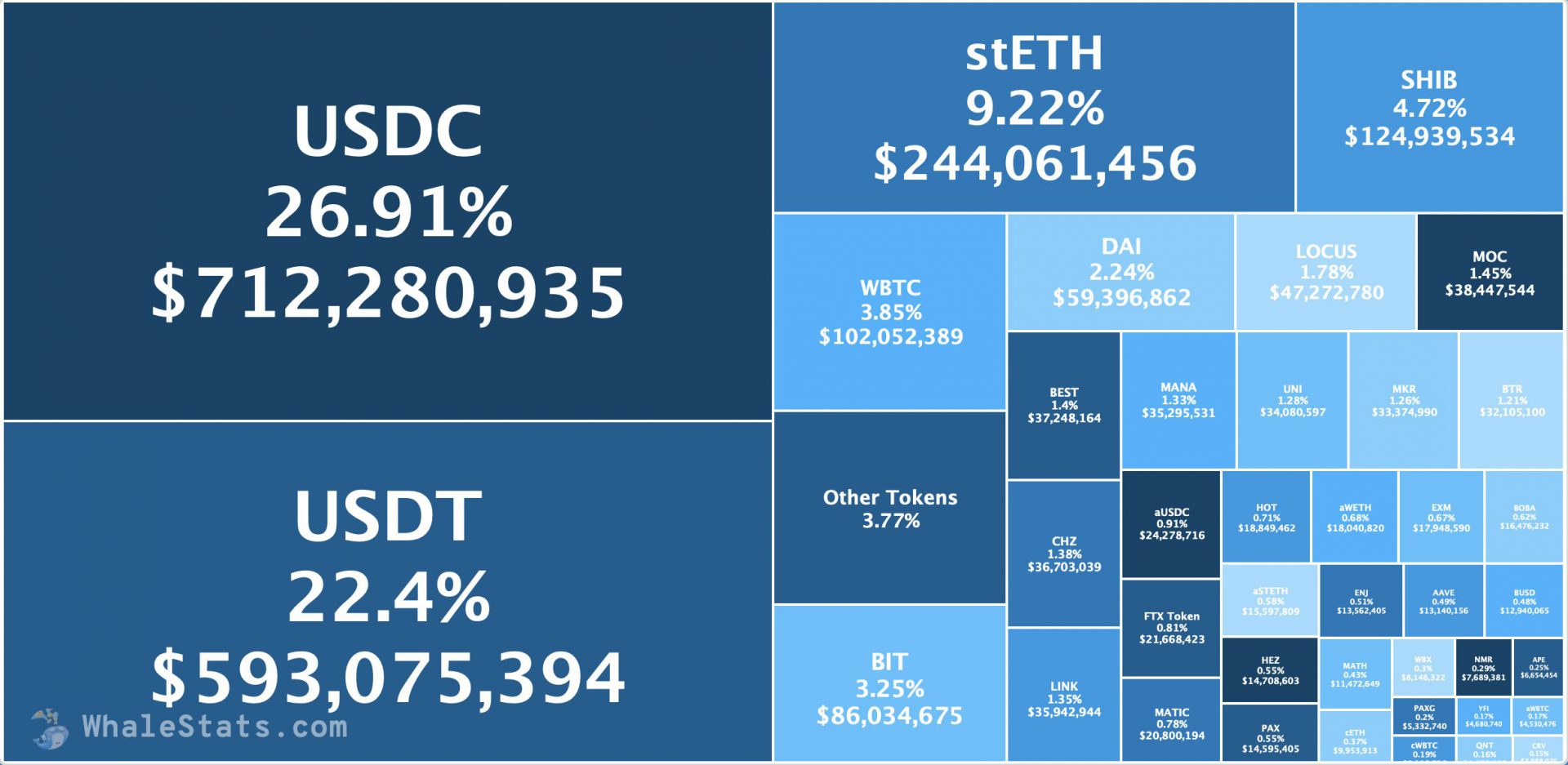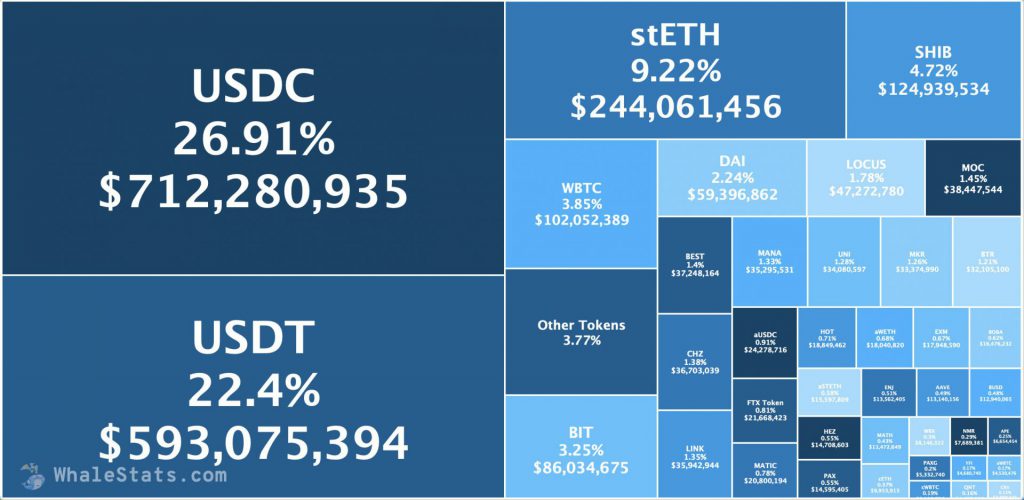 Not only is stETH the third highest-held token, but it is also currently the biggest token position by dollar value.

Now Lido's staked Ethereum is locked for a period of one year. With issuance going down, the project will be literally sitting on a pile of demand-intensive ETH. This could potentially be a "to the moon" situation.
Any caution for Lido Staked Ethereum?
Regardless of how the current scenario seems, there is some caution to be taken. According to InvestorsObserver, Lido's Staked Ethereum is pretty bearish at the moment. Lido's staked Ethereum is down 1.06%, while the wider crypto markets are down 1.27%. The Sentiment Score evaluates Lido Staked ETH's performance over the previous five days based on volume and price changes. The Sentiment Score offers an instant, brief overview of the cryptocurrency's most recent performance.
Moreover, many worry that Lido's significant chunk of staked ETH could potentially lead to increased censorship. Former FBI analyst Coby Morgan also shares this opinion.
At press time stETH was trading at $1,335.29. While Ethereum was trading at $1,344.13, down by 1.2% in the last 24 hours.