Ethereum moves one step closer to the merge as it undergoes a significant update, the Ethereum mainnet shadow-fork-3. The update is considered another milestone in its merge to Ethereum 2.0.
The previous update occurred on March 15 when the Ethereum foundation successfully announced the merge on the Kiln testnet. The update allowed the beacon chain to be merged with the kiln testnet.
Ethereum's transition to proof-of-stake is said to happen later this year. The event will be the fate-changing one in the history of Ethereum since its genesis.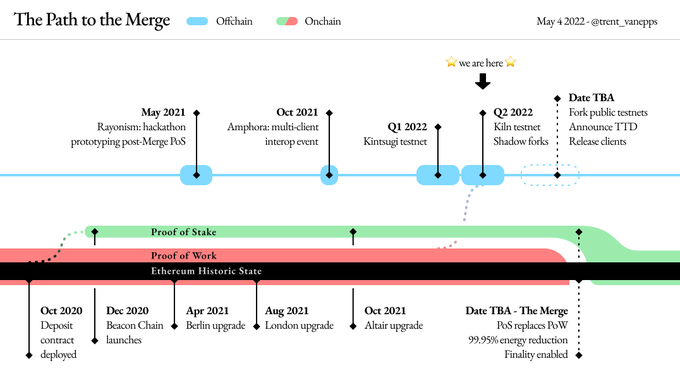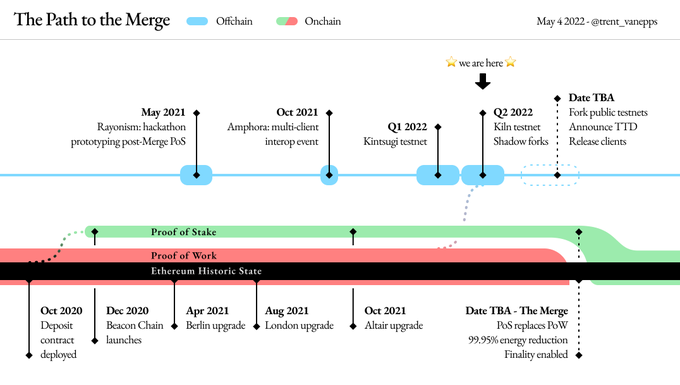 Ethereum mainnet shadow-fork-3
The update is mainly designed for specific functions, including forking a live network with a few nodes. It is considered the third and hopefully the last proof-of-stake shadow fork before the final transition to Ethereum 2.0.
The fork basically copies the same state, history, and chain ID to the live network.
The ETH network is currently two stages away from the Merge, which was earlier "postponed." According to the graph, we are now in the midst of the Klin testnet and shadow fork implementation.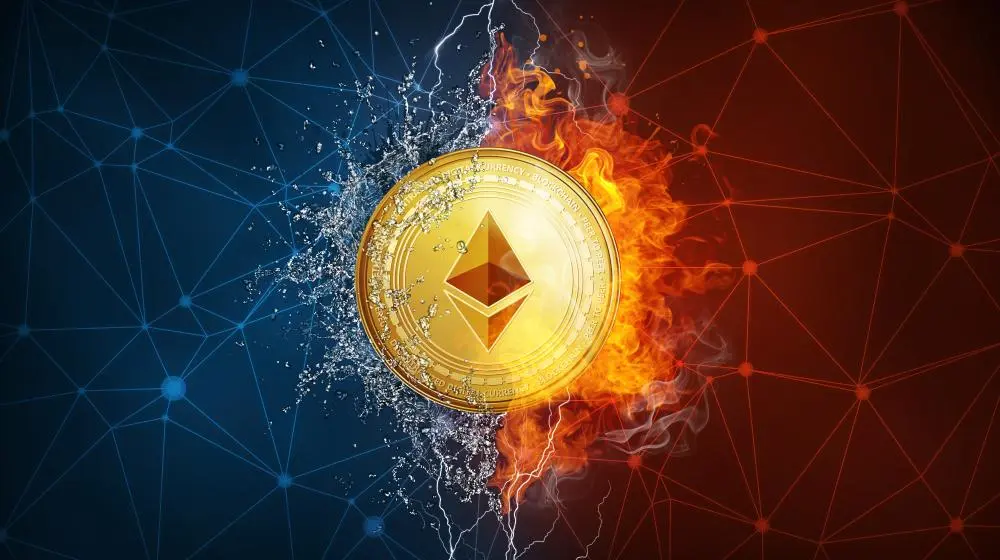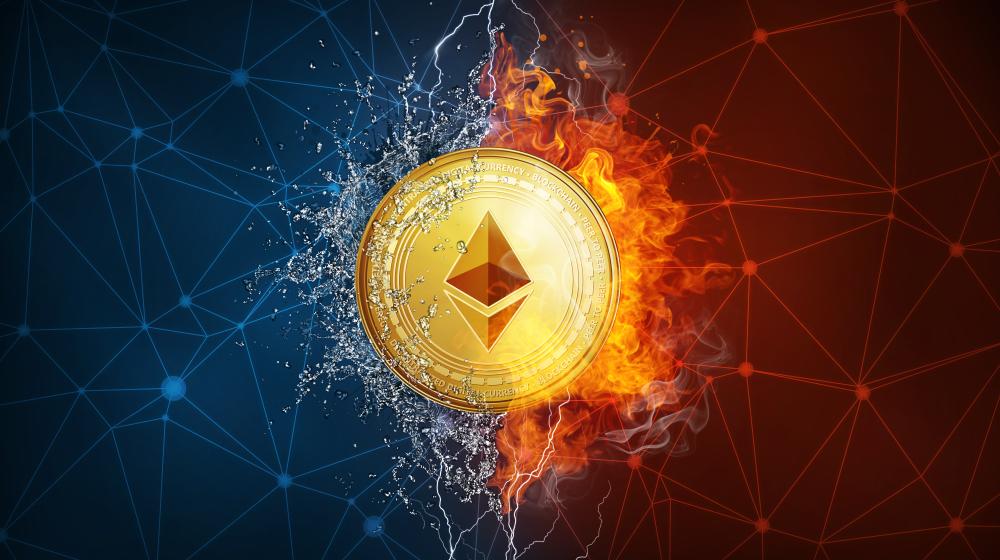 The release of Fork Public Testnets and Clients is the next phase, which will be tested by virtually anybody who is willing to participate. When the testing period is up, developers will announce the day when Merge will be implemented on the main network.
Its long-awaited proof-of-work to proof-of-stake model has been critical in resolving the ongoing debate over energy consumption.
The much-needed upgrade to Ethereum 2.0 will put to rest growing complaints about network validators' exorbitant energy usage.
The ETH operations utilize 113 terawatt-hours of power every year, according to Digiconomist. One of the main reasons governments like China have decided to prohibit energy-intensive enterprises like mining is because of this. The much-awaited merge will put an end to this problem as the network energy consumption rate is said to drop by 99.9%.