It has been a week since Ethereum has shifted to proof of stake. Initially, there were a bunch of 'discouraging' signs visible. As analyzed in a recent article, gas usage had dropped, NFT sales on the blockchain had shriveled, and the NVT was hovering around a 1-month low.
Read More: Ethereum: These Discouraging Trends are evident post Merge
Now, the latest stats revealed that large HODLers have typically lowered their supply since the Merge. Per Santiment,
"… addresses holding 1k to 10k ETH have dropped 2.24% of their cumulative holdings. 100 to 1k addresses have dropped 1.41%."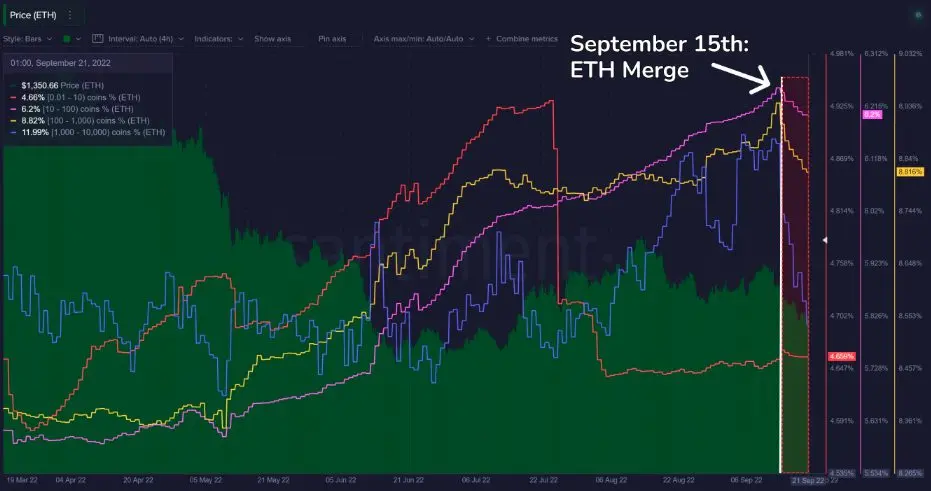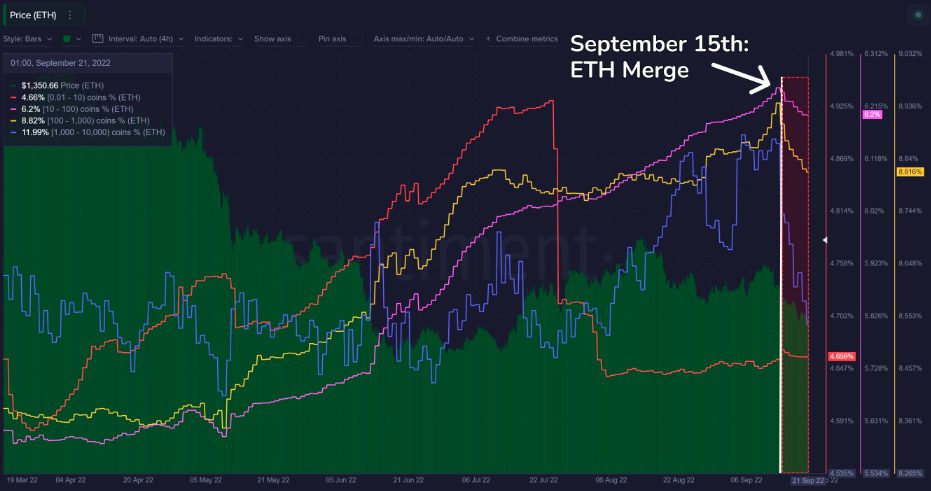 Is this the extension of the discouraging narrative for Ethereum?
Well, that all depends on one's perspective. Whales, undoubtedly possess a huge chunk of Ethereum's supply. However, retail also plays quite a crucial role in Ethereum's token distribution. As illustrated below, participants HODLing 0-100 ETH possess a cumulative of more than 13.2 million tokens. In fact, their percentage share in the total addresses is also very significant.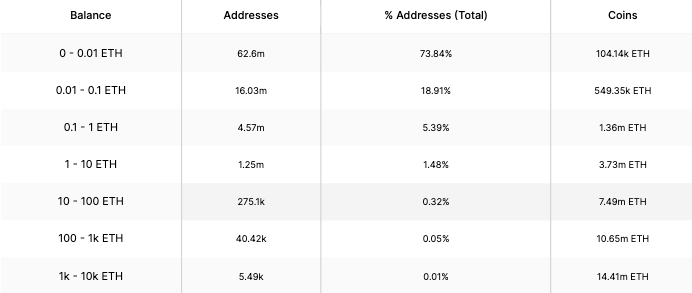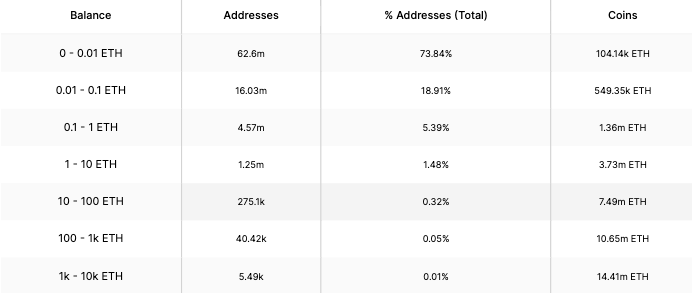 Data from ITB brought to light that the addresses HODLing 0.1 to 1 ETH, 1 to 10 ETH, and 10 to 100 ETH have all increased their balance over the past month. The breakdown is as depicted below:
Furthermore, since the Merge, the exchange reserves have been depleting. Right before the Merge took place, the cumulative balance on all exchanges stood at 23.5 million. Now, however, it is already down to 22.6 million, indicating that the buy bias is still present in the market. Alongside, barring one day in the middle [18 September], net-flow on exchanges has been negative, further supporting the said narrative.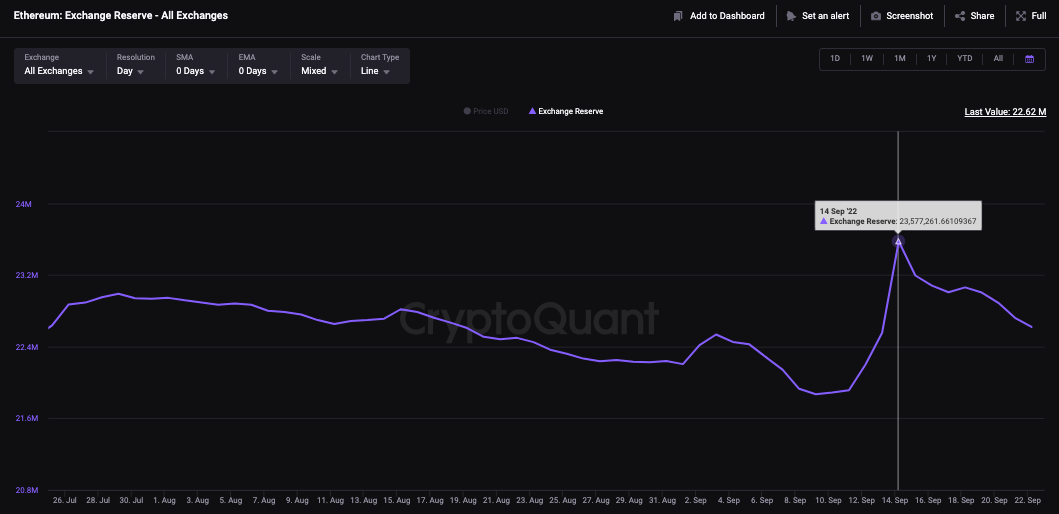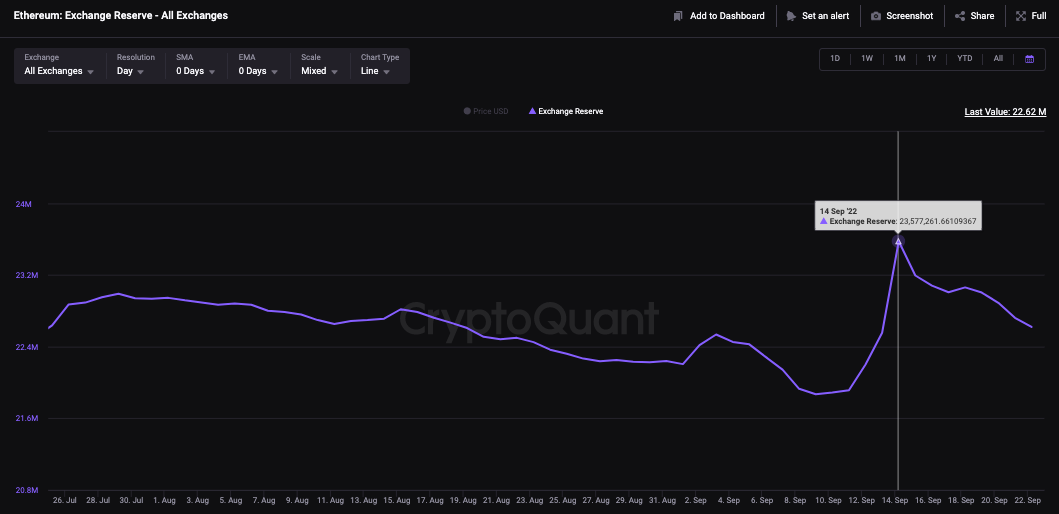 Also Read: Is the 'new' Ethereum PoW network losing stock?