The Ethereum network has made the switch from proof-of-work mining to proof-of-stake mining. The transition was completed successfully on September 15, 2022. Additionally, the blockchain went through some major changes as validators replaced miners.
Recently, the much-awaited Shapella upgrade went live, allowing these speakers to withdraw their staked Ethereum 2.0. Additionally, with numerous developments on the Ethereum blockchain, let us learn about ETH a bit more.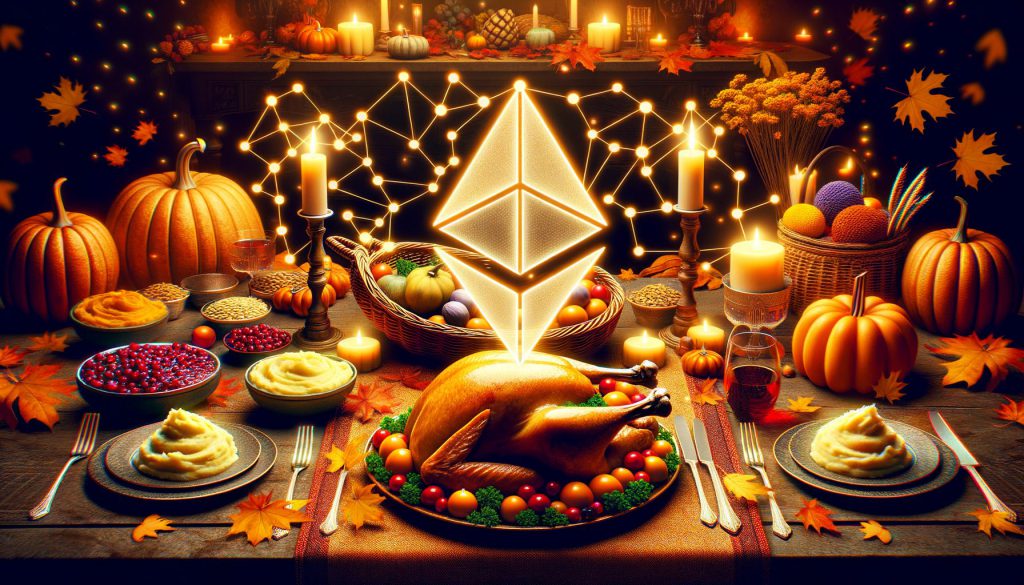 Ethereum in a nutshell
Vitalik Buterin built the decentralized blockchain platform Ethereum in 2015, along with the Ethereum Foundation, to support the development and execution of smart contracts and decentralized applications (dApps). Additionally, it has developed to become one of the biggest and most popular cryptocurrencies in the world. Ethereum is distinguished from Bitcoin by its programmability.
Also read: Ben Armstrong Sues Ex-Colleagues Over Alleged Stolen Lamborghini
The blockchain has grown to accommodate a wide range of applications. Developers on the ETH network can design decentralized applications by using smart contracts, which are self-executing contracts with predefined rules. Additionally, over time, ETH has grown to be the second-largest cryptocurrency in the world.
Ethereum Price on Thanksgiving 2022
According to historical data, Ethereum was trading lower than its current market price of $2000 during Thanksgiving 2022. On November 24, 2022, the price of ETH saw a spike, touching a high of $1211. Additionally, the price dropped following Thanksgiving on the next day to $1174.
Cryptocurrency experts at Changelly have predicted the price of Ethereum for Thanksgiving 2023. Analysts expect ETH to reach a minimum of $1,887 and a maximum of $2,089. Experts also predict Ethereum's average cost to sit around $2,089.
Also read: Nearly Half of CFTC Cases in 2023 Targeted Crypto
Examining the historical pricing of an asset can provide crucial context for understanding both current valuation and future performance potential. By analyzing past price actions and trends, investors can identify key support and resistance levels that may continue to be relevant.
Historical prices also allow investors to compute useful metrics like trading volume and volatility over different periods of time. This can aid in assessing risk and forecasting potential future moves.
Whether the Ethereum price can go up during Thanksgiving 2023 can vary greatly depending on market sentiment. However, if the market proves to be bullish moving forward, ETH's price can shoot up.