Popular crypto YouTuber Ben Armstrong, formerly known as Bitboy, has filed a lawsuit against former colleagues, alleging that they stole his Lamborghini sports car through intimidation and threats.
The suit was filed in Cobb County, Georgia, court on November 1st. It names six defendants, including the CEO and CFO of Armstrong's former media company, Hit Network.
Also read: Ripple (XRP) Spikes Over 11% to Become Top-Performing Major Crypto
According to the filing, the defendants took control of Armstrong's Twitter account to publicly embarrass and intimidate him after his ousting from Hit Network.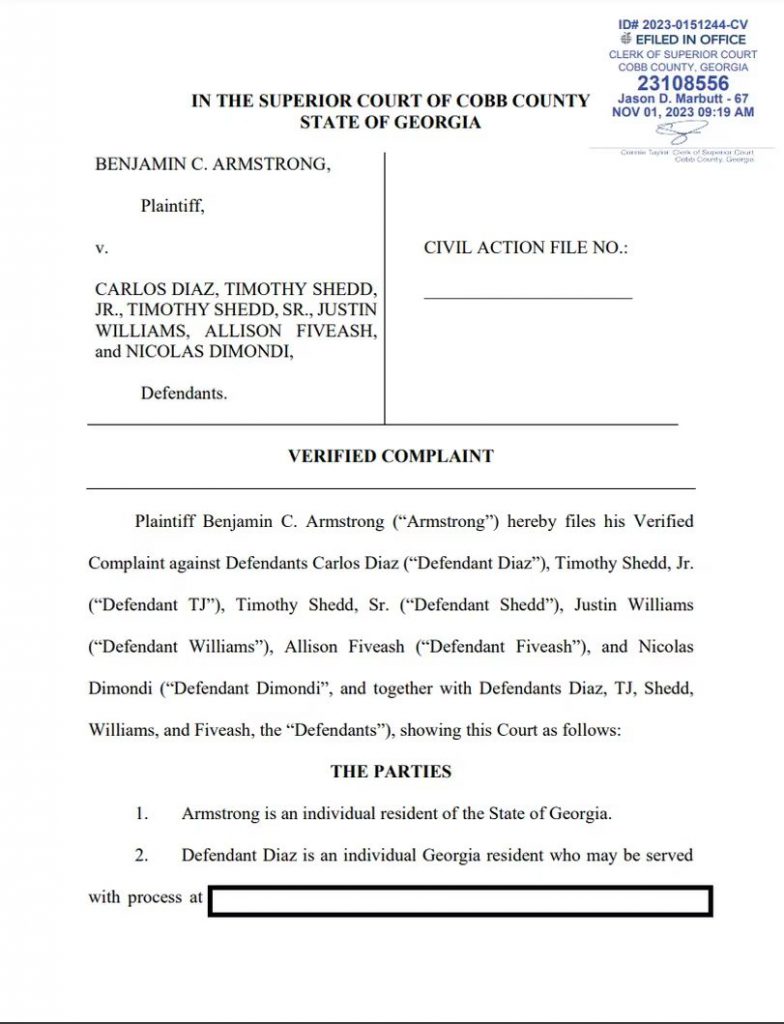 Ben Armstrong claims he was coerced
Ben Armstrong claims he was coerced by one defendant, Carlos Diaz, into transferring the title of his 2018 Lamborghini Huracan. The lawsuit alleges Diaz threatened violence if Armstrong did not comply.
"Defendant Diaz warned Armstrong that he had killed people before and implied that the same fate could befall Armstrong if Armstrong failed to comply," the filing states.
Also read: VeChain: VET Secures Key US Patent For Blockchain Transactions
Armstrong says the location and ownership status of the Lamborghini are currently unknown. In addition to stealing the car, he alleges the defendants engaged in racketeering and conspiracy.
The explosive lawsuit provides Armstrong's side of the story after his bitter separation from his YouTube channel in August. Additionally, none of the sensational allegations have been proven in court yet.