Ethereum registered one of the largest daily corrections on the 3rd of December. After consolidating above $4800, the drop was gigantic. At the moment, Ether is undergoing a recovery. The price is above $4000 but bearish momentum is likely going to pile further.
At press time, Ethereum had a market cap of $500 billion with a 24-hour trading volume of $27.6 billion.
Ethereum 4-hour time frame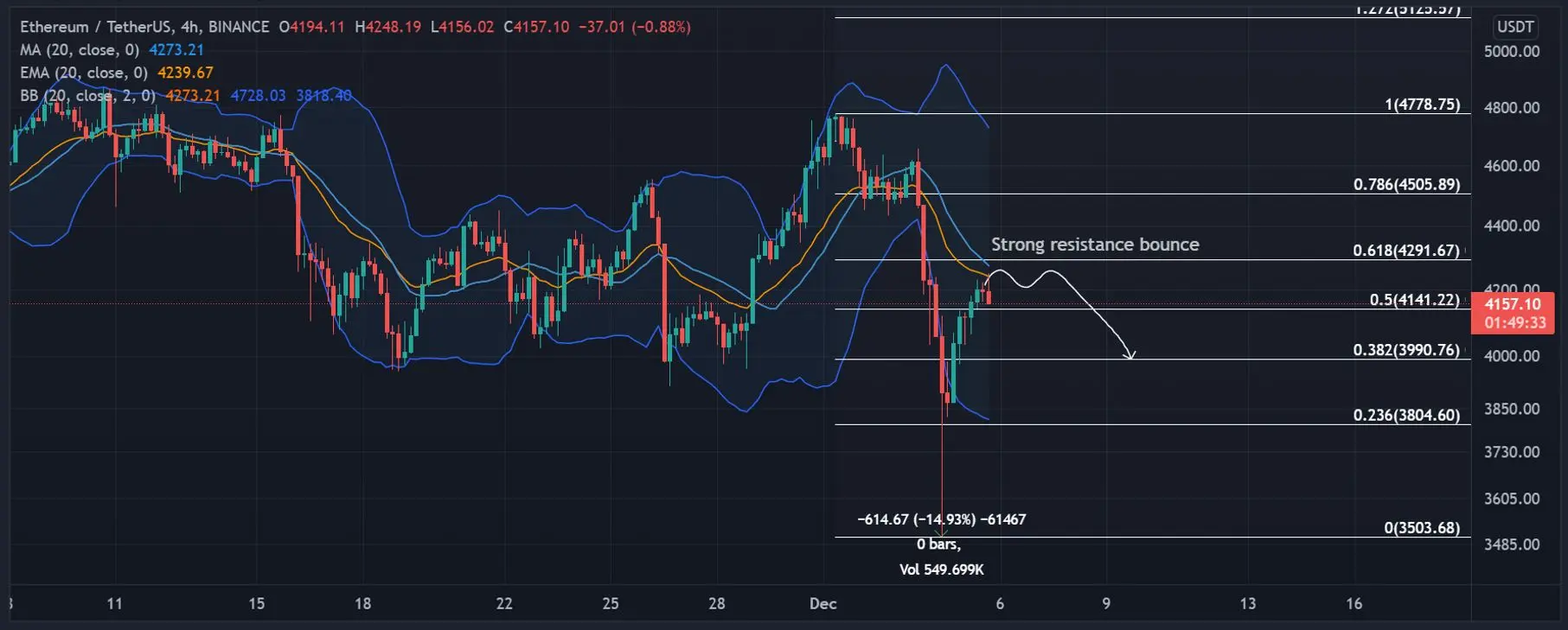 As mentioned earlier, Ethereum declined down to $3500 at one point. Hourly-correction recorded is close to 15% which increased buyer's panic. Yet, Ethereum is recovering at the moment with prices rising to $4200. However, the level of bounce is meeting strong resistance. At $4300, the price is possibly going to drop from now on. $4291 is 0.618 Fibonacci which is currently a major bearish retracement.
Bollinger Bands are currently flowing in divergence, which is inferring rising volatility for the asset.


Market indicators are collectively bearish in the markets. Relative Strength Index indicated rising selling pressure as the indicator was dropping. MACD remained under a bearish trend as the signal line is presently hovering above the MACD line.
Similarly, On-Balance-Volume is representing a fall, suggestive that selling pressure remains high in the chart.
How to invest in Ether right now
Investors should prepare for further corrections in the short term. The market is forming a strong bearish pattern in both the short and long time frames. The possibility of a drop under $4000 remains higher for the largest Altcoin. The local bottom valuation is currently $3500 hence the chances of re-test remains valid. In addition to that, volatility remains at a peak, therefore leverage trades should be avoided.