As reported by WatcherGuru earlier, the first NFT (non-fungible token) on the PoS (Proof-of-Stake) system has already been minted. The user paid an astounding 36.8 ETH, or roughly $60k, for the mint. But what about the last Ethereum block on the PoW (Proof-of-Work) system? Turns out someone turned the block into an NFT. Now, that's a piece of history right there.
According to Etherscan, VanityBlocks filled the final block on the PoW chain with an NFT mint. The creators paid 30 Ethereum, or roughly $50,000, for the mint. There are no additional transactions that can fit in the block because it exceeds Ethereum's block gas limit or maximum block size.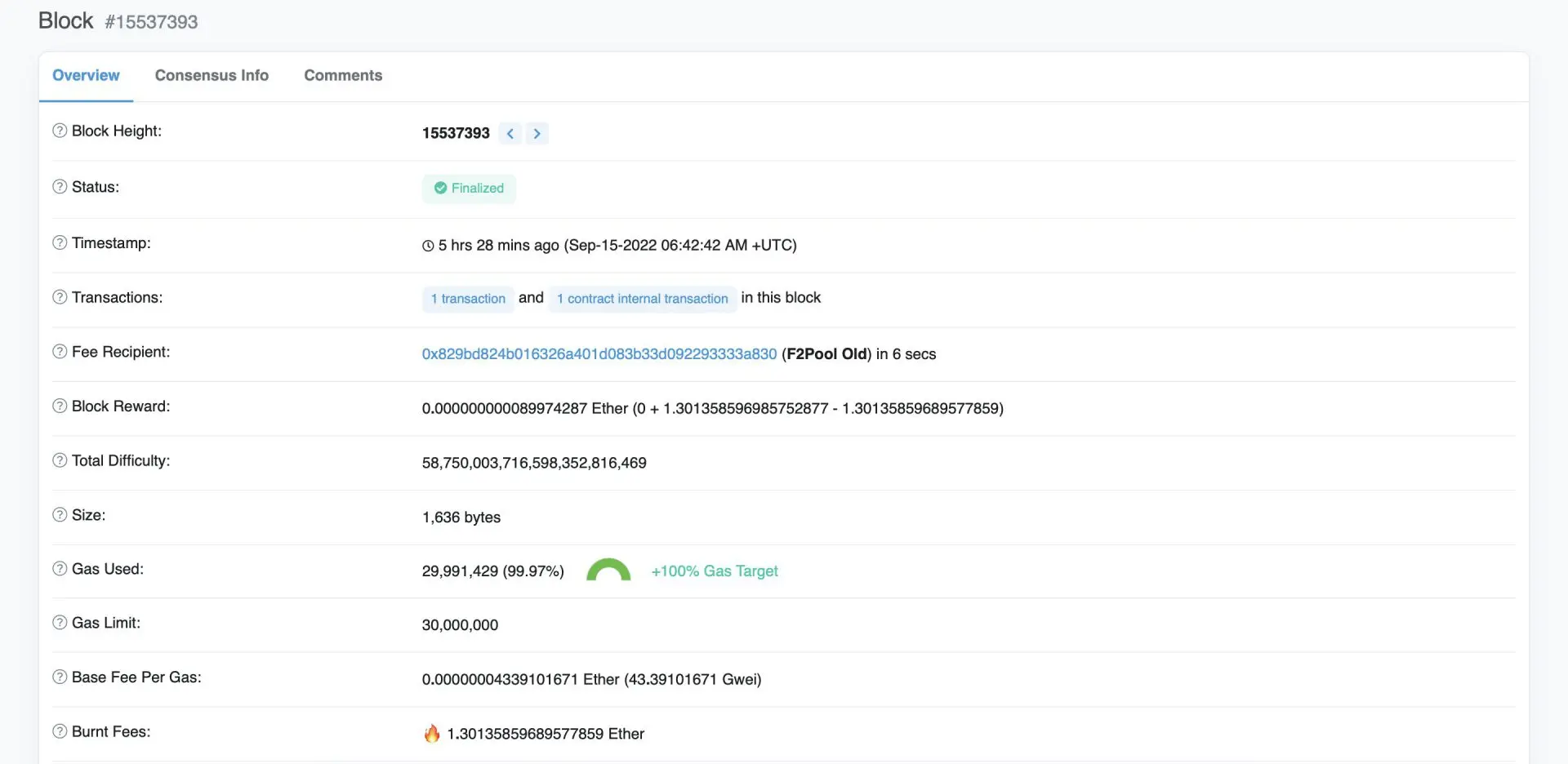 The NFT is called "The Last POW Block", and is up for auction on OpenSea. The current best offer is 10ETH, or around $16,000.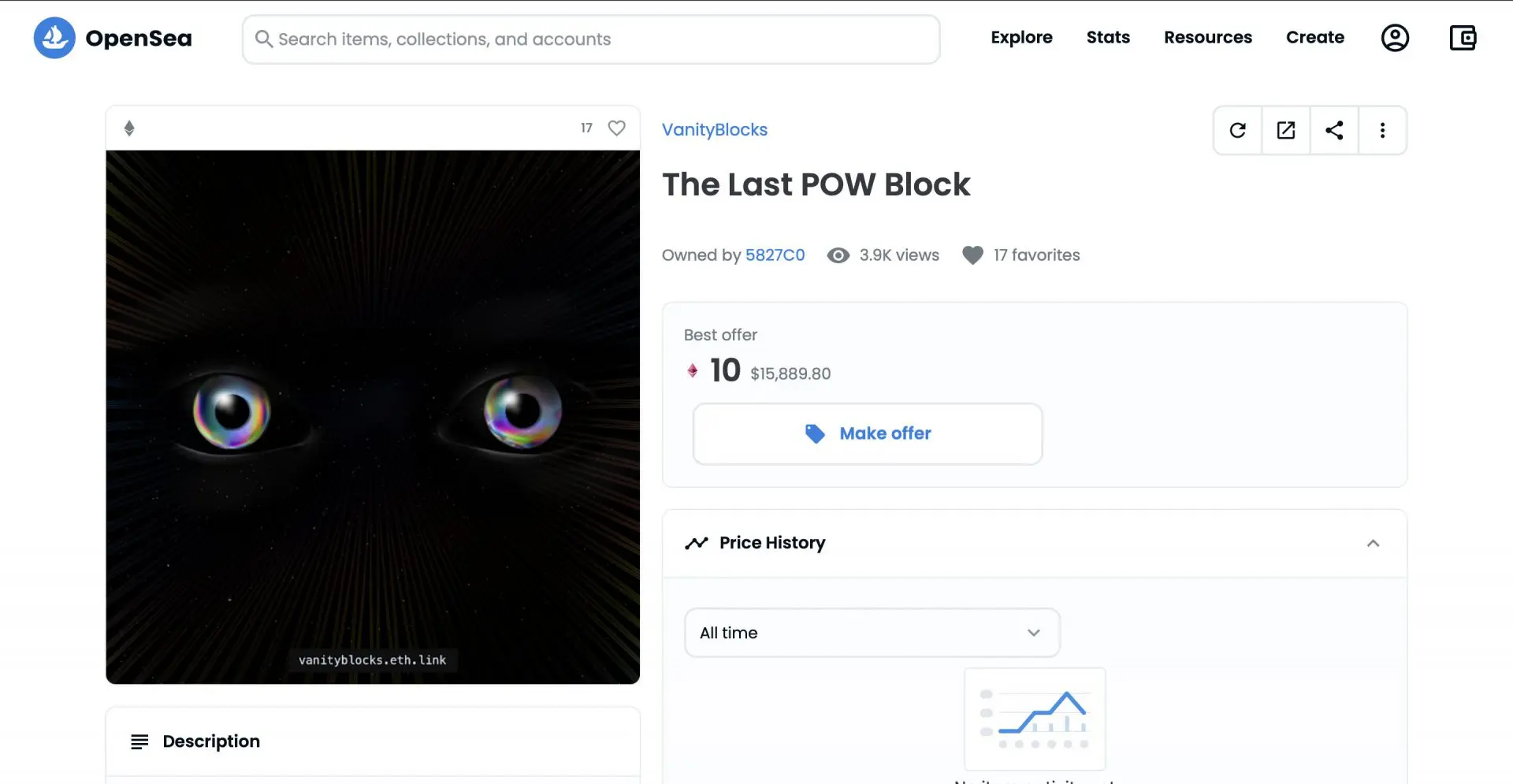 Furthermore, the last PoW Ethereum block also has a message, which reads,
"You make the commitment and nature will respond to that commitment by removing impossible obstacles. Dream the impossible dream and the world will not grind you under, it will lift you up. This is the trick."
Truth be told, the message sure is heartfelt. Today is a historic day, not just for Ethereum, but for the larger crypto community. It is the end of an era with PoW ETH. What was only a theoretical probability, has turned into reality.
Ethereum post-merge
Ethereum co-founder, Vitalik Buterin has received messages of congratulations from many prominent figures in the crypto industry. Buterin himself shared one of the biggest changes PoS will bring to Ethereum, i.e. energy conservation. Buterin cited Justin Drake's research that the Merge will reduce worldwide electricity by 0.2%. 0.2% in a global scenario is a massive number.
The crypto community is still ecstatic about today's big development. However, the same does not reflect on ETH charts. The token is in the reds, down by 1.4% in the last 24 hours, and down by 3% in the last week.
At press time, ETH was trading at $1,583.55.