The deposit contract for staking Ethereum [ETH] reached a new all-time high recently. Data from the on-chain metric website Glassnode revealed that the same crossed 15,569,431 tokens [worth roughly $19.95 billion] on Thursday.
In mid-September this year, the Ethereum network transitioned from Proof-of-Work [PoW] to Proof-of-Stake [PoS]. As a result, miners exited the ecosystem and validators became more relevant than ever. Simply stated, under the former consensus mechanism, miners expend electricity to mine blocks. Under the latter, ETH stakers are vested with the block validation power.
As such, one has to invest a minimum of 32 ETH tokens to become a validator on Ethereum 2.0. Thus, the curve continuously moving upwards and reaching highs points towards the trust that the community has w.r.t. the future of Ethereum 2.0. In fact, a recent report from Nansen revealed that the value of staked ETH alone would be the equivalent of a top-six crypto by market cap in its own right. It further noted,
"Staked ETH is thus the first yield-bearing instrument to reach significant scale in DeFi, and has the potential to both significantly grow and radically transform the ecosystem in the coming years."
Also Read: Ethereum Whales, Sharks Buy 561,000 ETH Tokens In Less Than 2 Days
Liquid Staked Ethereum Adoption Trend
Traders, on their part, are leveraging the staked ETH instrument via different Liquid Staked Derivatives [LSDs]. As of November, 40.5% or 5.7M of ETH had been staked via LSD platforms like Lido and Rocket Pool. Notably, that figure was 35.6% three months ago and 37.7% a month ago, highlighting the significant user desire for LSDs.
Elucidating on what that meant along the lines of adoption, the report further noted,
"The pace of adoption has only gathered steam after The Merge, with the percentage increase in the past month exceeding that of August and September combined. Although the majority of LSD tokens have yet to be utilized in DeFi protocols, there is still meaningful participation by holders."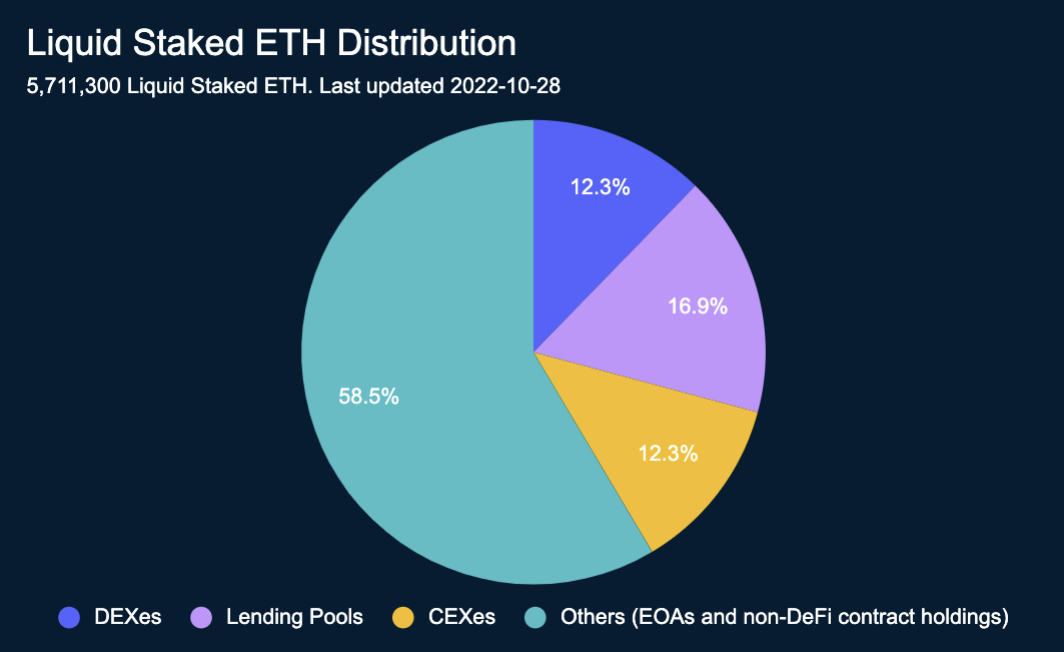 Also Read: Ethereum, Ripple Are Committing Securities Fraud: Michael Saylor