Back in September, Ethereum [ETH] finally transitioned into proof-of-stake [PoS] through the Merge. This upgrade was not just focused on giving the network a more energy-efficient look but it was also expected to make ETH deflationary. While it initially did not show major signs of turning into a deflationary asset, it slowly seems to be veering in that direction.
Ethereum's issuance took a major hit following the Merge. The PoS network's anticipated yearly issuance is around 600,000 ETH. The total amount of ETH in circulation was 120,520,222 post the Merge.
At the beginning of October, this metric witnessed a climb to 120,534,212 ETH This figure alone indicated a sharp decline in the amount of Ethereum issued as a result of the departure of proof-of-work miners. If the blockchain had not switched to a PoS approach, the total supply would have been close to 120,944,347 ETH.
Thanks to the burn rate throughout the month of October, the altcoin ended up recording its very first thirty days of being deflationary. The total supply has been dipping while the burn rate was seen taking over Ethereum issuance. This in turn slashed the circulating supply of ETH.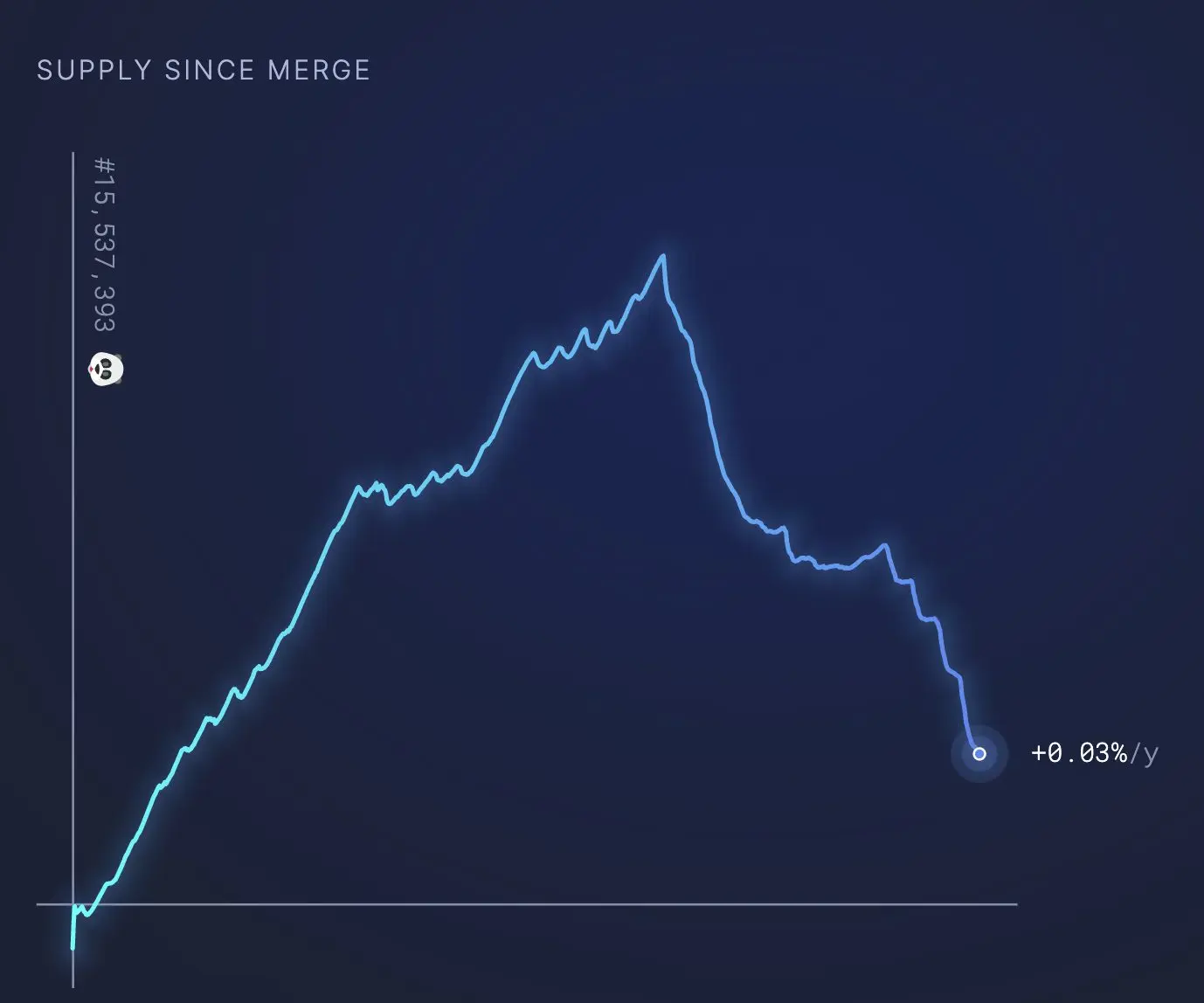 As per ultrasound money, the supply change since Merge was at 3,017.78 ETH at press time. It should be noted that a total of 49,562 ETH has been burnt at an average rate of 1.15 ETH per minute. The inclusion of burning a portion of the gas fee with every Ethereum transaction was the result of EIP-1559.
Ethereum: Who is responsible for these burns?
It was brought to light that around 3,318 ETH was being burned every day. However, this wasn't done by just one entity. As seen in the below image, Uniswap, XEN Crypto, OpenSea, Tether, and even MetaMask among others were pertinent contributors to the burn rate.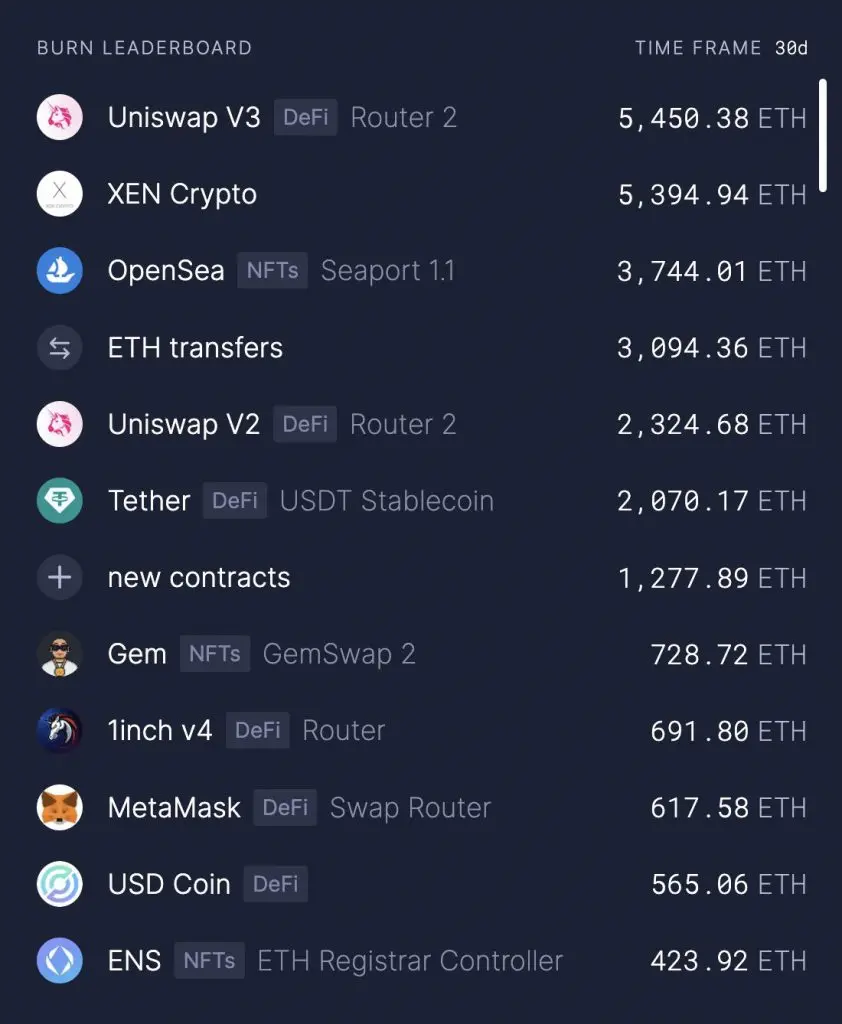 With its current burn rate, the community speculated that Ethereum could persist its deflationary streak for quite some time. The fact that the network's burn rate remained steady while the market was down surprised quite a few.
At press time, ETH was trading for $1,279 with no major price changes throughout the day. However, over the week, the altcoin dropped by over 3 percent.