Former Safemoon Influencer Ben Phillips has been accused of running a $12 million 'pump and dump' scheme. Phillips is accused of using his influence to promote Safemoon, while simultaneously selling millions of tokens. Phillips convinced his followers to purchase Safemoon through his tweets and videos and on the other hand, sold SFM at highs. YouTuber Stephen Findeisen 'Coffeezilla' released a detailed video today highlighting Phillips' modus operandi. He explains in the video how Phillips timed massive sell-offs after the token pumped up in price and made millions by scamming others.
Read More: Jack Dorsey Replies to Robinhood's Tweet on Shiba Inu Listing
The pump and dump scheme orchestrated by Phillips came to light after a whistleblower informed Findeisen (Coffeezilla) about his wrongdoings. Also, Phillips has now deleted most of his tweets and his Twitter handle looks as fresh as a daisy. Phillips mostly tweeted in inflammatory language including wishing a Safemoon whale in July last year "to get hit by a bus."
You can watch the video below that accuses Phillips of running a pump and dump scheme:
Here's What Ex-Safemoon Employee Ben Phillips is Accused of
Ben Phillips would regularly tweet to his 750,000 Twitter followers to "buy the dip" on Safemoon and project bullish sentiments. He publicly claimed several times that he has "diamond hands" giving a perception that he's in SFM for the long term. However, Coffeezilla explains that he did exactly the opposite, as he sold the tokens at an inflated price and cashed out millions.
Read More: Bitcoin could Spike 10 Times in Price in the Next 2 Years, Predicts Peter Brandt
"Ben's biggest sells are in April, even while he appears to be at his most "bullish"," said Coffeezilla in the video. The YouTuber also stated that Phillips was plotting the pump and dump scheme from the very beginning. "Plotting out when Ben sold, and how much he sold, we see that even at the beginning of Safemoon, when he first joined, he wanted to dump as fast possible."
To prove his point, Findeisen displayed a chart that demonstrates Phillips's selling behavior over time.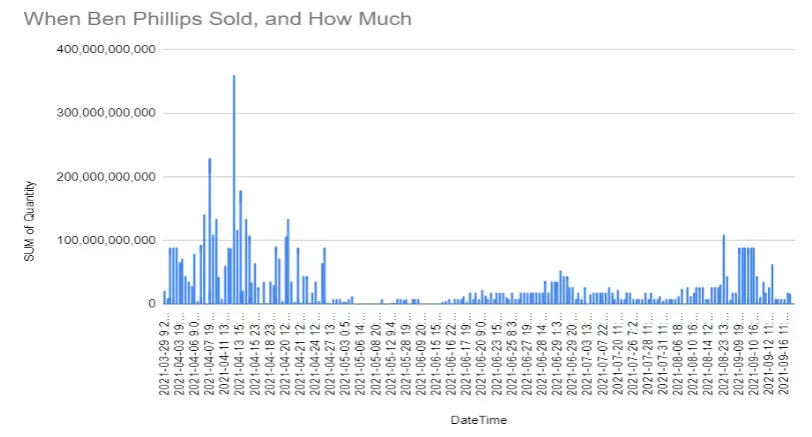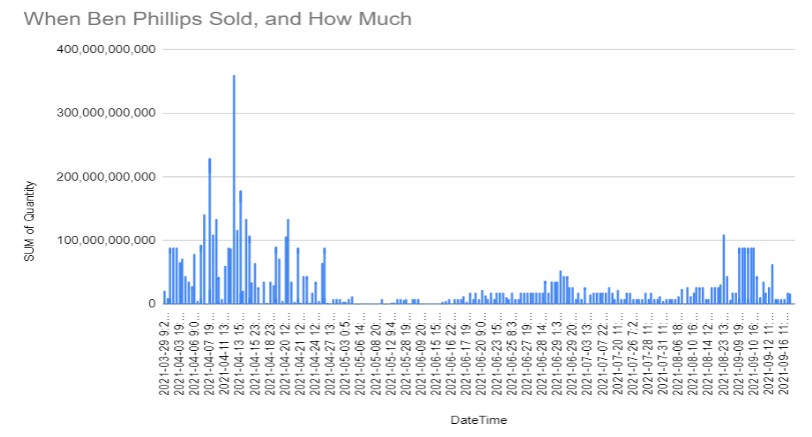 "For example. He says "F*CK LOOSE HANDED #SAFEMOON #DOGE WHALES" on the 29th of March, even as he's about to begin a spree of selling for ~$8.8 million dollars in April. This public stance of thinking the coin was going up, as he was secretly selling, will become a pattern of behavior," Findeisen explained.
Read More: Axie Infinity's Price 'Could go down the Drain and Reach $15', Predicts Crypto Analyst
The YouTubers shared screenshots of Phillip's previous tweets along with information on when he dumped the tokens. Findeisen summed up that Ben Phillips made $12 million with his pump and dump scheme and shared the calculations.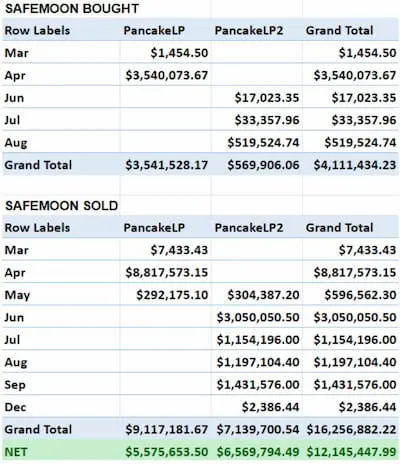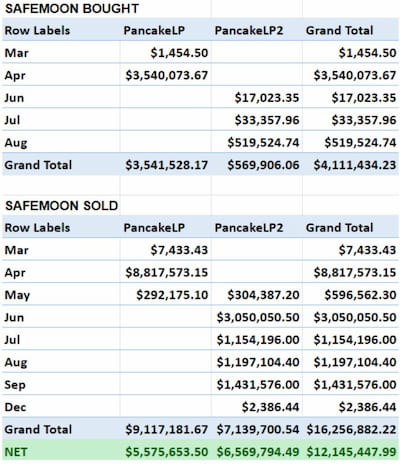 How Did His Wallet Address Become Public?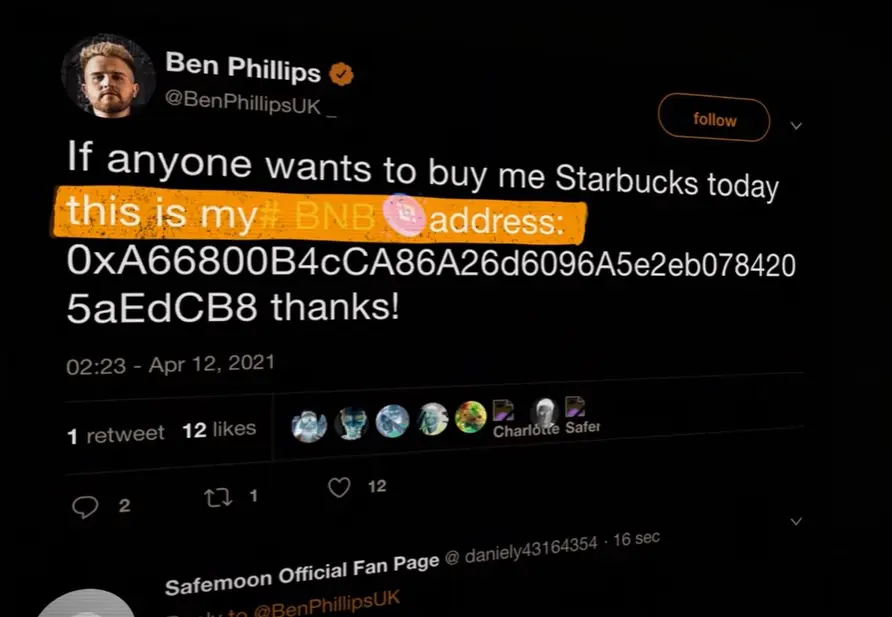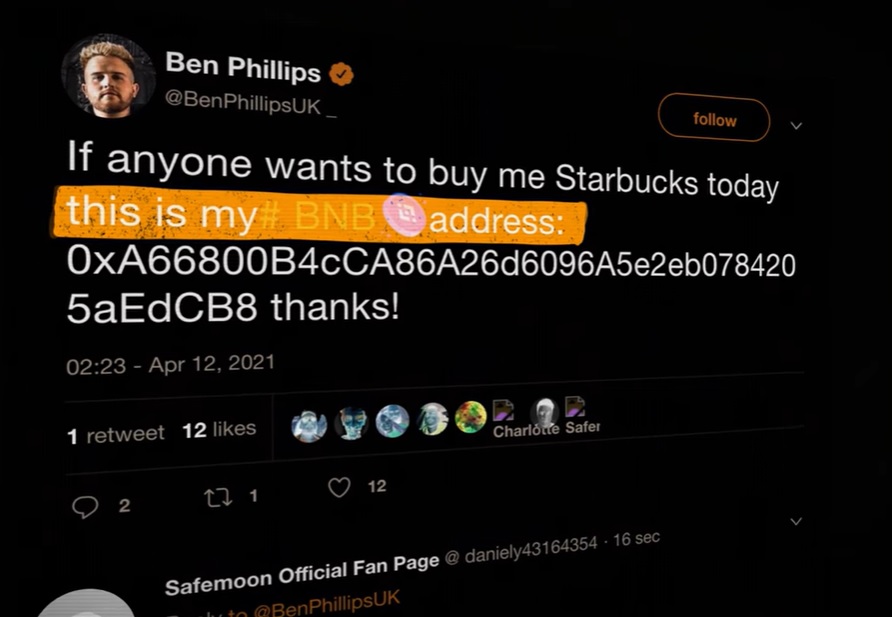 On April 12, 2021, Ben Phillips sent out a tweet mentioning his wallet address. He said in the tweet that if anyone wants to buy me Starbucks coffee, "this is my BNB address, thanks". Phillips had exposed his wallet address and many investors kept a track of all the in-flows and out-flows.