The bear market has got entities focusing on the development of their network as opposed to the price. While the community has already prepped itself for a downtrend, upgrading networks during this time seems pertinent. Floki Inu [FLOKI] did not have bearish blues as it was busy formulating its roadmap for the rest of the year.
In a recent tweet, the network revealed that the FLOKI roadmap was out and entailed all the scheduled developments for the web.
With two more quarters left in 2022, Floki Inu has an array of things planned for the network. July would be a prominent month as Project L and Gemstone NFTs are expected to debut.
The utility has become pertinent in the crypto-verse. Project L will reportedly enhance Floki Inu's utility with every asset entailing different use cases. The blog post read,
"It will have a dual role of making Floki deflationary and filling up the Floki treasury to allow for more aggressive development and adoption of Floki."

In addition to this, Q3 will also see the launch of a Floki Inu Cross-Chain Bridge. This would aid in the seamless transfer of the tokens from ETH to BSC, and the Valhalla patch updates would follow suit. The Valhalla GameFi metaverse will be released in Q4.
Q4 would start on a grand note as the network intends to roll out a Floki Inu Debit Card. This would undoubtedly revolutionize the web, and the community speculates that other crypto meme coin networks might do the same.
Elaborating on the same, the network suggested that it collaborates with partners in the payments industry. Gemstone NFT holders would be an advantage here as they would get early access.
Floki Inu soars while market slowly recovers
After an extended stay in the bear-dominated market, cryptocurrencies witnessed some respite as the assets turned green. While most coins recorded dainty surges, Floki Inu went about pocketing increased gains.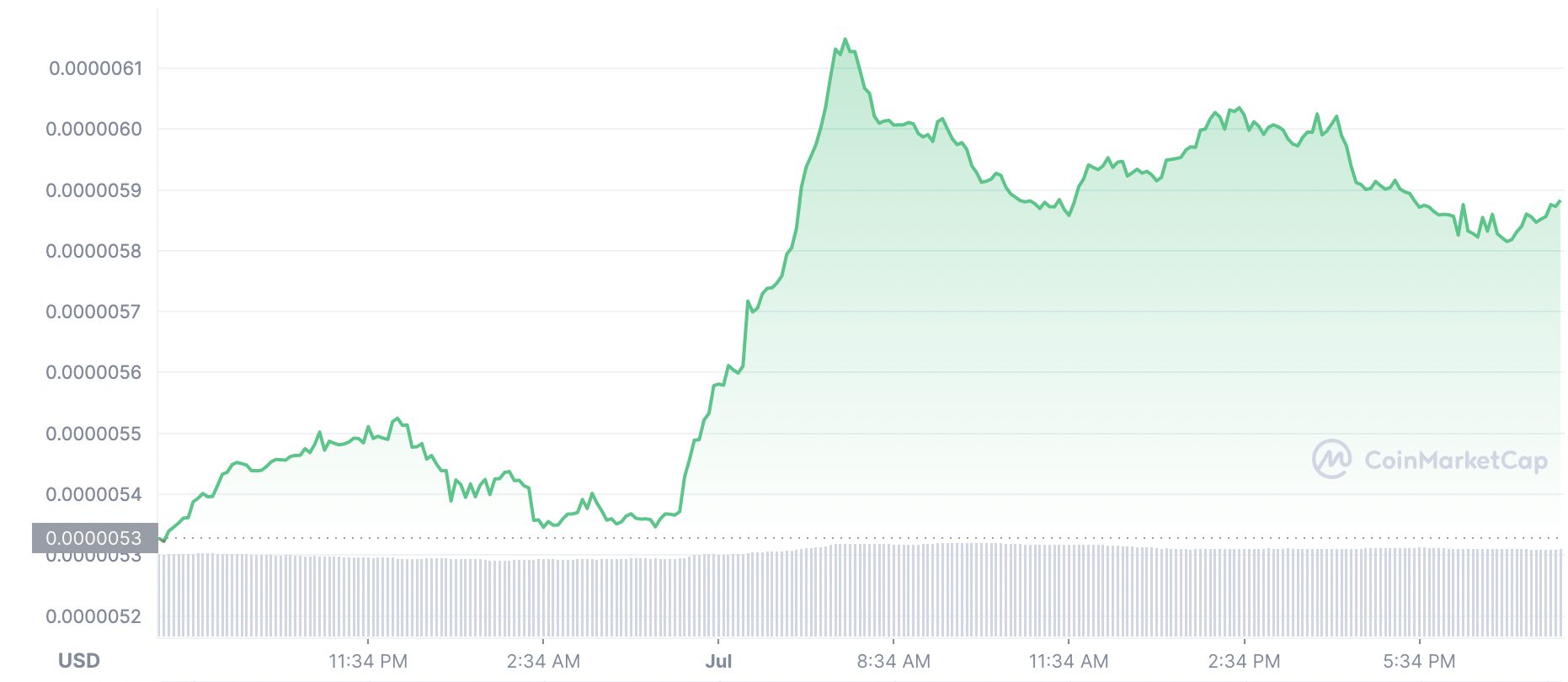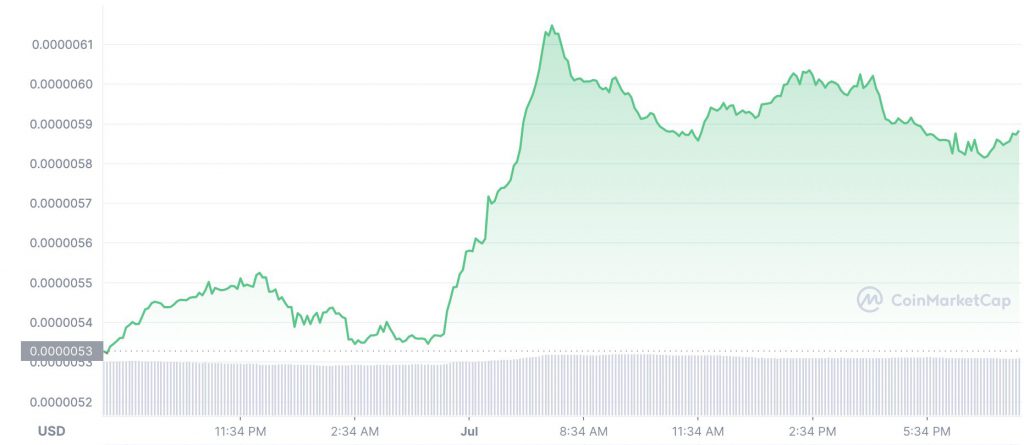 At press time, Floki Inu traded for $0.000006039 with a 12.92 percent surge over the last 24 hours.