Floki Inu (FLOKI), another dog-themed crypto project, witnessed a huge spike today. The project is up by 58.9% in the last seven days, and by 61% in the last two weeks. Moreover, the token has rallied by 8.9% in the hourly chart.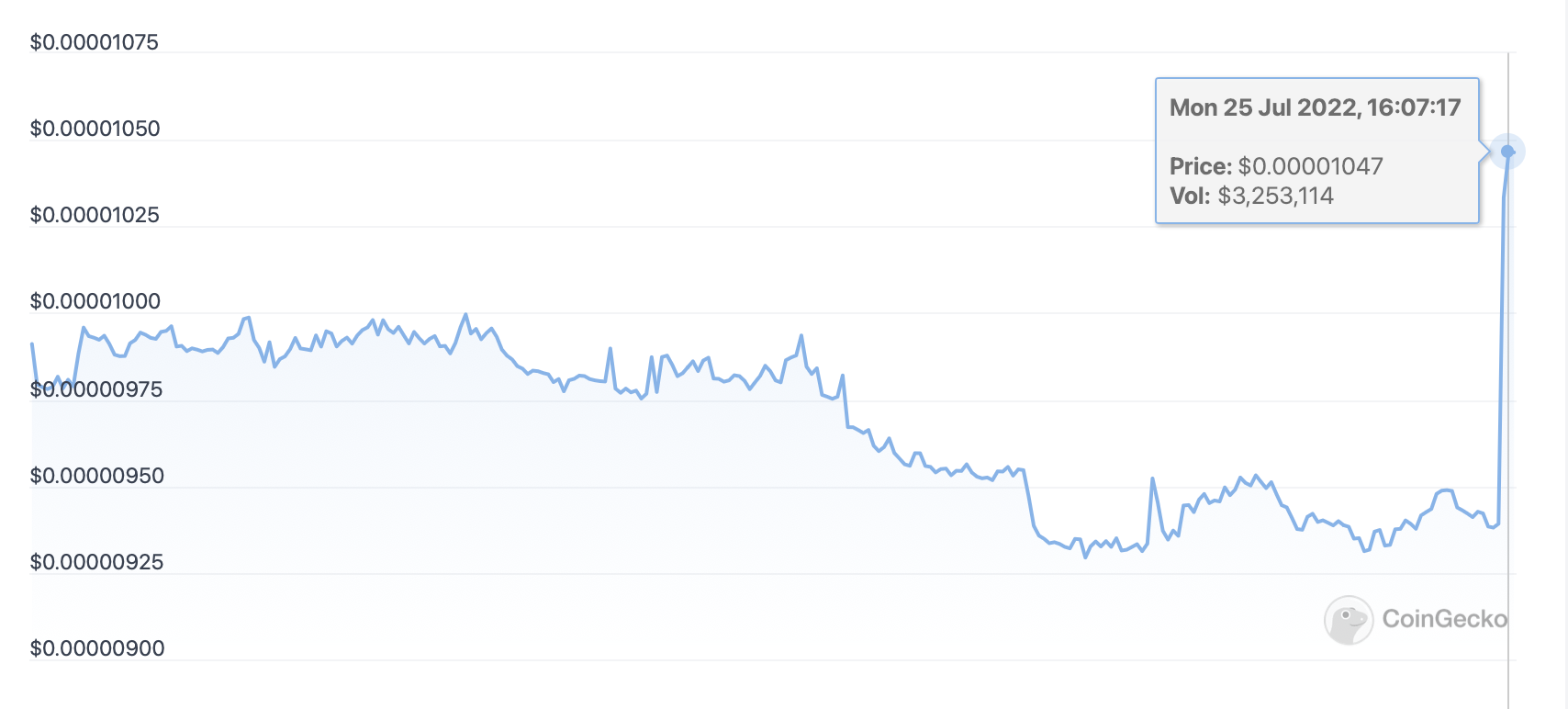 Floki Inu listings
Floki Inu is all set to be listed on popular crypto exchange Bybit. Trading on the exchange will start tomorrow, the 26th of July. Bybit has over five million registered users and this will potentially increase Floki's reach by a significant amount.
Floki Inu has also been listed on the crypto exchange Bitwell. The platform has over two million registered users and nearly $500 million in daily trading volume. This too should introduce Floki to a large number of new investors.
Moreover, a petition to get Floki Inu listed on Robinhood is making the rounds on social media. After the highly successful online campaign to list Shiba Inu on Robinhood, FLOKI fans seem to have taken notice. Robinhood has nearly 16 million users and is a place for many tokens to get widespread popularity. A listing on the platform will expose FLOKI to a massive number of new users.
Additionally, according to LunarCrush, Floki Inu's social engagements are up by 84% in the weekly chart. Meme coins like FLOKI depend heavily on social activity. Most of the awareness is spread through memes and social media posts. LunarCrsh also shows an 8% increase in market volume.

However, the listings alone are not enough for the spike. It is possible that today's spike is a result of some whale activity. Whales are constantly looking for projects to pour their giant funds into. With Floki's Valhalla in the works, whales could be expecting a pump soon.
The other reason could be a pump and dump, again probably orchestrated by big whales.
At press time, Floki Inu (FLOKI) is already beginning to drop in the charts and the correction might pile on over the next few hours.