The gaming sector has opened up new avenues for revenue and could dominate the financial sector in the coming years. Among the top contenders in the game segment is GALA Coin and the token delivered stellar results in November 2021. GALA Coin shot up +350% this month and is dominating the crypto market with its phenomenal gains.
A peak into Crypto Bubbles shows that GALA has outperformed every other coin in the market. It stands tall and strong with gains of more than 325% in 7-trading days alone. The gaming token has rewarded early investors handsomely as it headed north steadily. New investors are also jumping in on the bandwagon in the hopes f not missing out on its humongous run.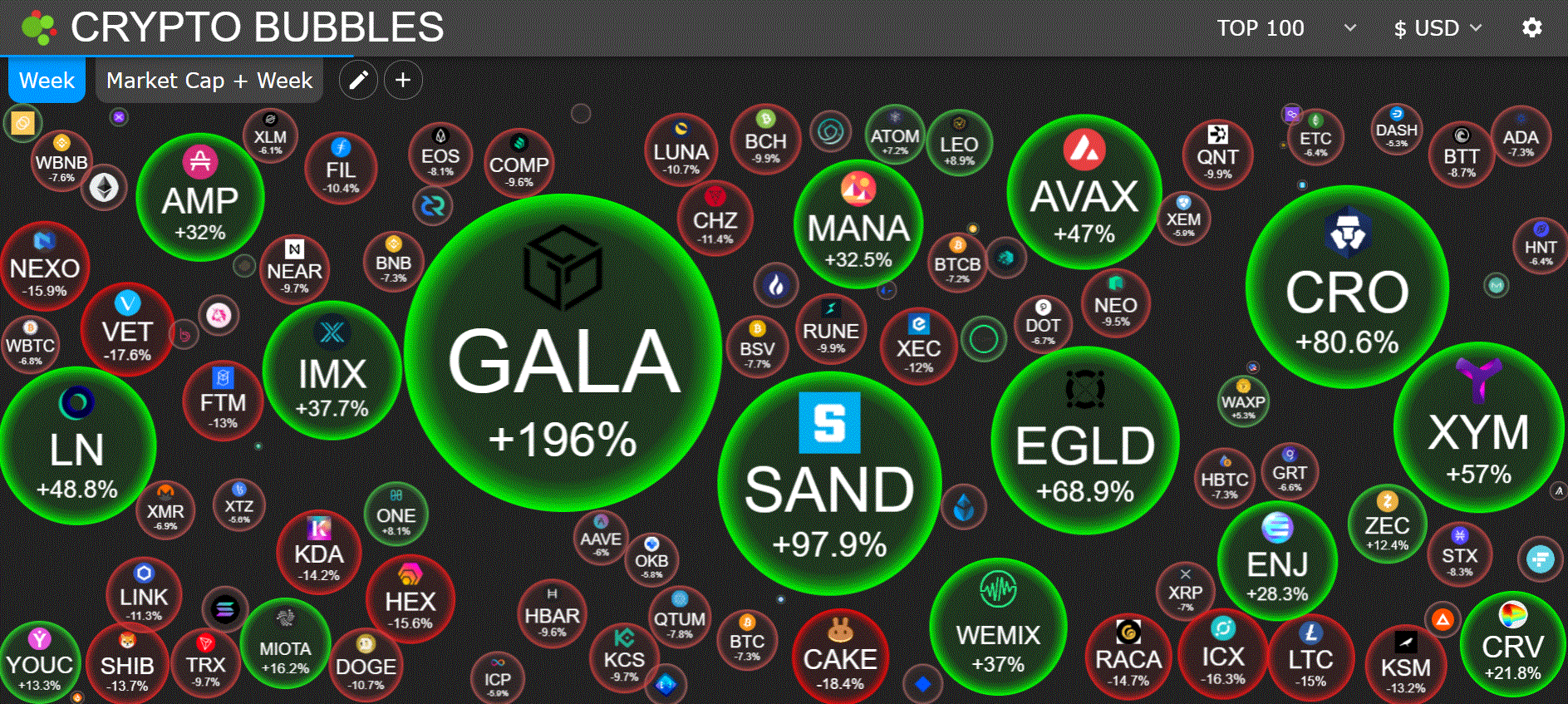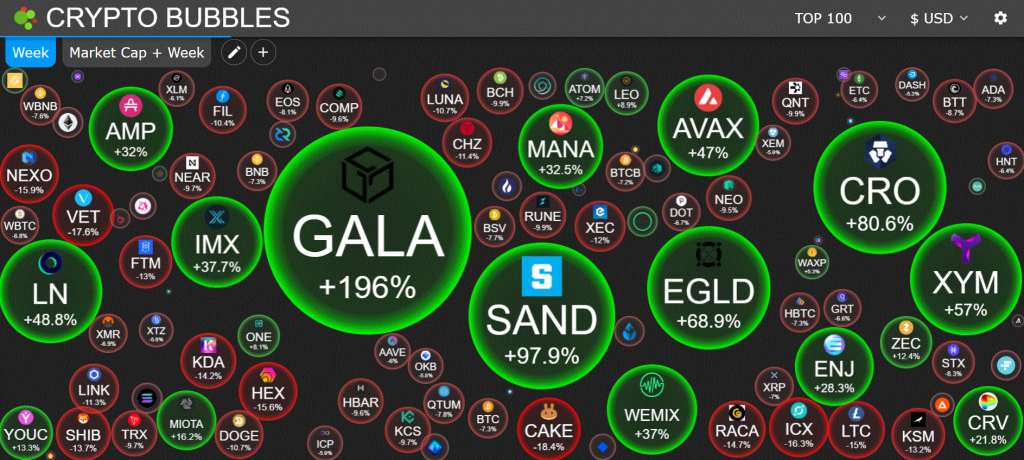 GALA Coin was launched in September 2020 for a modest price of $0.00155043. The coin has spiked +184,334.2% since then up until today making early investors sit on sacks of profits. GALA's bull run from 2020 to 2021 remains to be one among the best performing asset in the crypto market.
The coin had reached an all time high of $0.48 on November 21, 2021 and is down -21.5% from its ATH. GALA is displaying extreme bullish sentiments and its price could propel further in the coming days before cooling off to a lower number.
The gaming coin is also attracting heavy buying pressure which in turn is making its price to head north. Investors are making use of its bull run by throwing in their money by raking gains until the sun shines.
Gaming tech has turned out to be a key player in the crypto and NFT segment. In addition, several influencers have promoted gaming tech making it reach the masses who are new to the crypto sphere.
How High Can GALA Coin Go?
GALA, whose main company Gala Games builds blockchain-based games is a metaverse crypto asset. "Have you played the play-to-earn game of town and city builders yet? We're welcoming tons of new players every day! Not only is it relaxing and rewarding, but it's a fun strategic challenge for serious gamers," read a tweet on their social media handle.
Despite its incredible run in November, the coin has displayed weakness in between its trades. This can be attributed to profit bookings among investors who believe its run has reached its peak.
Nonetheless, the coin could propel to new highs in the coming days but is is advised to wait for the dips. The idea is to buy low and sell high and investors could make good use of the next two dips.
At the time pf publishing, GALA Coin was trading at $0.380409 and is up +3.2% in the days trade.