Germany is announcing a plan to aid its citizens to help combat soaring inflation, according to AP. Nations throughout the world are raising interest rates in an effort to counteract growing inflation. It is believed that several countries, including the UK, are already in a recession.
A recession will open the door for more unemployment, a decline in the GDP, and decreased consumer expenditure. As a result, both the government and the customer lose out. However, a lot of people think that the US economy has to prepare for a potential recession.
However, countries across the globe are trying their best to get inflation under control. The rise in inflation also affects businesses and consumers. Germany is trying to aid struggling businesses with a 200 billion euro fund.
Germany's 200 billion euros will help to combat inflation
The fund's announcement came after the news of German inflation hitting double-digit levels for the first time in 70 years. The inflation rate in Germany hit 10.9% in September. According to a preliminary estimate released on Thursday by the federal statistics office, consumer prices in Germany increased by 10.9% in the year to September, picking up speed from an increase of 8.8% in August.
The 200 billion euro fund will help consumers and businesses combat the rise in energy prices. This is especially due to the rise in the price of natural gas lured by the Ukraine war.
Chancellor Olaf Scholz stated that the government is bringing back the economic stabilization fund to beat inflation. The fund was utilized during the pandemic and financial crisis. The fund will be used to keep gas prices low for users, who use it to heat their homes, produce electricity, and power companies.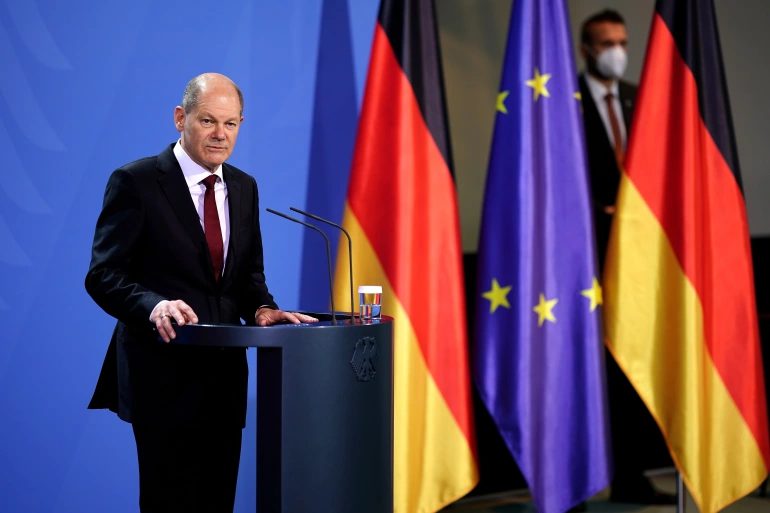 The expectation of natural gas supply from Russia is meager due to the leakage of two pipelines.
"We're well prepared for this situation though." "We have taken decisions that allow us to deal with this changed situation," Scholz said.