Previously, financial giant Goldman Sachs predicted that Brent oil would reach $100 per barrel by the middle of 2023. However, the commodities bull has lowered its forecast at press time, saying that the $100 per barrel level will be met by December of this year.
After decreasing demand projections for major economies, the bank projects a supply surplus of 150,000 barrels per day for this year. Moreover, the bank marginally raised the US and Russian output projections.
Goldman Sachs predicts that Brent oil will likely cost $92 a barrel this year, i.e $6 less than their previous prediction of $98. Since the end of 2022, the global benchmark has fallen by roughly 2% to $84.30 per barrel. Moreover, increased interest rates have had a negative impact on energy use and economic growth. According to the bank, investors are less concerned about a sharp decline in Russian exports due to sanctions.
Nonetheless, Goldman Sachs believes prices will be high in the long term. Additionally, it predicts Brent to reach an average of $100 next year.

Is Goldman Sach's oil prediction on the money?
According to Russia, it will reduce March output by 500,000 barrels per day. As a result, Brent oil erased a prior fall and rose as much as 2.6% in London to trade above $86 per barrel. Moreover, the price of West Texas Intermediate crude oil surpassed $80. Since a broad range of sanctions has been imposed on the nation's output over the previous three months, this move is the first significant indication of an impact on Russian production.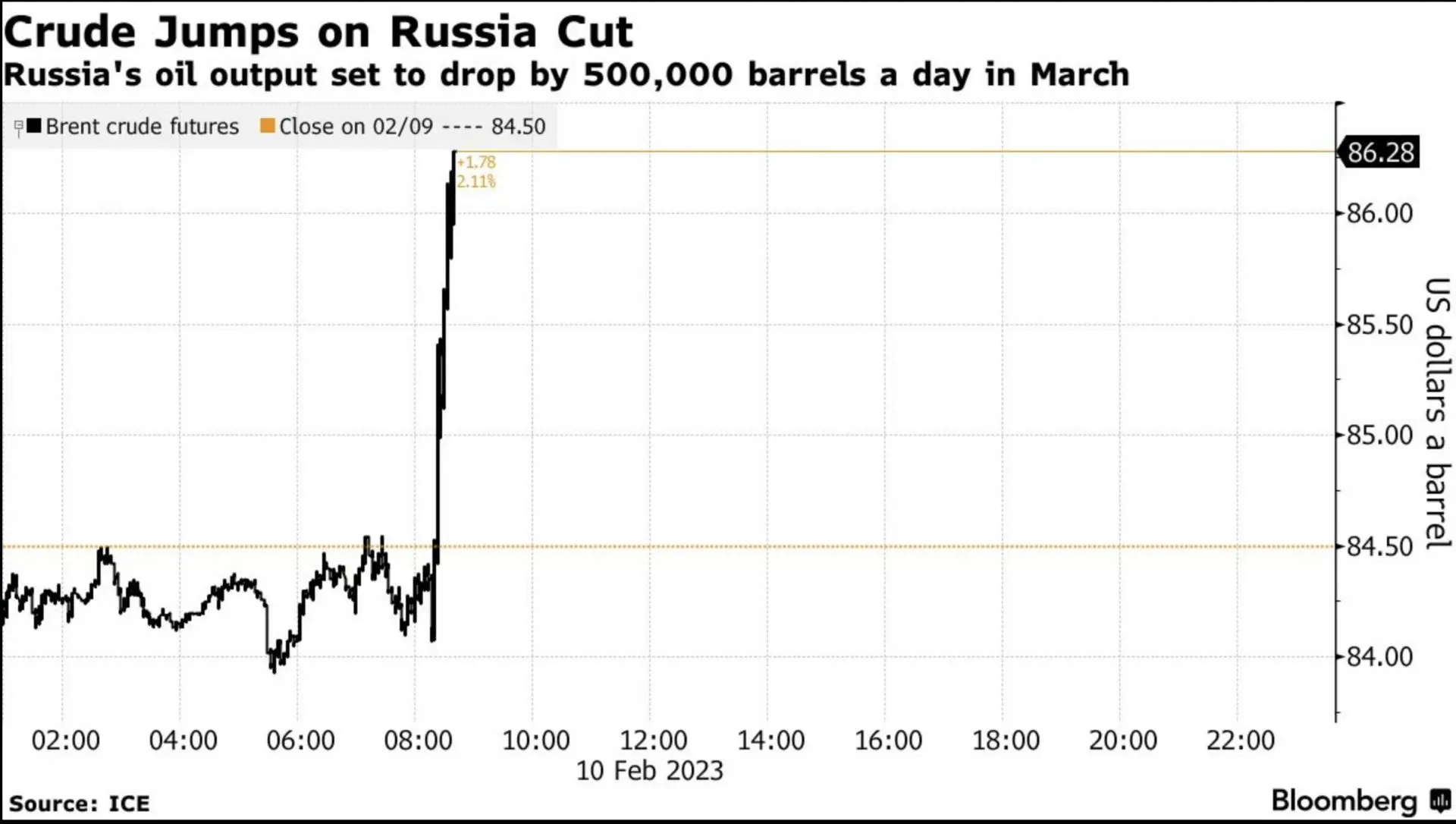 Alexander Novak, the deputy prime minister, stated that Russia's output reduction would be voluntary and in reaction to western pricing limitations. The nation can sell its oil and does not wish to abide by price limits set by western countries.
Crude was already on course for its greatest weekly gain since mid-January before the cut was announced. This week, a number of supportive factors surfaced, such as Saudi Arabia increasing its pricing in a sign of confidence in the resurgence of China's oil consumption.