On the heels of an encouraging ruling in the Grayscale-SEC case, Bitcoin's value rose to $28,143. At press time, the asset was up by roughly 6% on the daily timeframe. However, its forked version, Bitcoin Cash, registered a 16% rally.
Likewise, Grayscale's Bitcoin Cash Trust [BCHG] also outstripped the investment management company's apex trust, GBTC, on the price front. Shares in the former investment vehicle rallied by 18.05%, while those in the latter only rose by 16.95%. Other trusts involving altcoins also had a green day but failed to perform better than GBTC. Ether and Stellar-associated trusts, ETHE and GXLM, rose up by 12.3% and 14% respectively.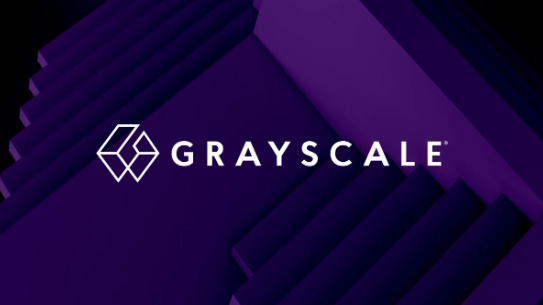 Also Read: Bitcoin Derivatives Volume Rises to $1.4 Million
Grayscale BCH Share Price Rises to $1.57
Grayscale BCH shares last traded at $1.57. Meanwhile, BCH was priced at $218.14 at press time. This means BCHG is providing investors exposure to Bitcoin Cash for merely $0.00719 on the dollar.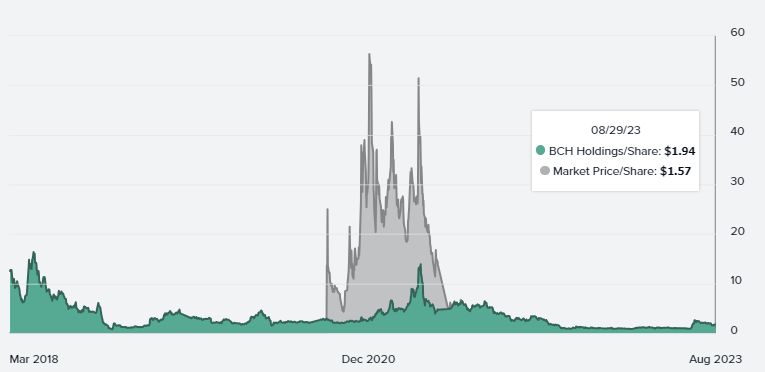 Also Read: CBDCs: 130 Countries Controlling 98% GDP are Exploring e-Currencies
The share value is heavily discounted when compared to the spot market price of the crypto asset. So, should investors accumulate BCH shares from the Grayscale Trust? At the moment, there is significant room for BCHG to glide up. During the May 2021 rally, the shares rose up to $40. That figure is roughly 25 times the current price. Thus, entering at this stage could prove fruitful for investors over the long term.
The latest court decision was just the trailer, yet significant pumps were registered by both BTC and BCH. Several from the industry, including Bernstein, believe that this victory has cleared the path for spot Bitcoin ETFs in the U.S. So when an actual approval decision is eventually made, BCH will likely tag along with BTC and end up rallying, retrospectively making the environment more favorable for BCHG's share price to glide up further.
However, these hype pumps could also be speculative in nature and serve as traps. Thus, investors need to exercise caution and evaluate risks before diverting funds or taking any other investment call.
Also Read: Argentina is Adopting Bitcoin Faster than El Salvador: Ark Invest