Shiba Inu has recently gone live with its own metaverse, namely SHIB: The Metaverse. The virtual space has over 100,595 plots of land spread out over four districts.
Many were not sure why the SHIB team decided to use Ethereum for the bidding process. Because the revenues will be used to further build the metaverse, the team has decided to use a "neutral coin" that can be converted into stablecoins to pay for all of the sources.
Because many were worried about the lack of utility for the Shiba Inu token, the developers added new utilities that require SHIB.
Utilities of SHIB in the Shiba Inu Metaverse
According to the developers, SHIB will be used to add pictures and logos to the land plots. Users can change their pictures as many times as they want.
Additionally, every time a user changes a picture, a certain amount of SHIB tokens will be burned. 
SHIB will also be used to change the name of land plots. This feature will also bur SHIB tokens, while promoting a #SHIBidentity to the environment.
Moreover, SHIB will also be used to lease HUBS. HUBS are the highest valued lands in the entire Shiba Inu metaverse. These are blocked and reserved spaces. Users will have to access an inquiry form for intake, or for the lease of such lands, The interested user will have to work directly with a Shiba Inu team member during the process.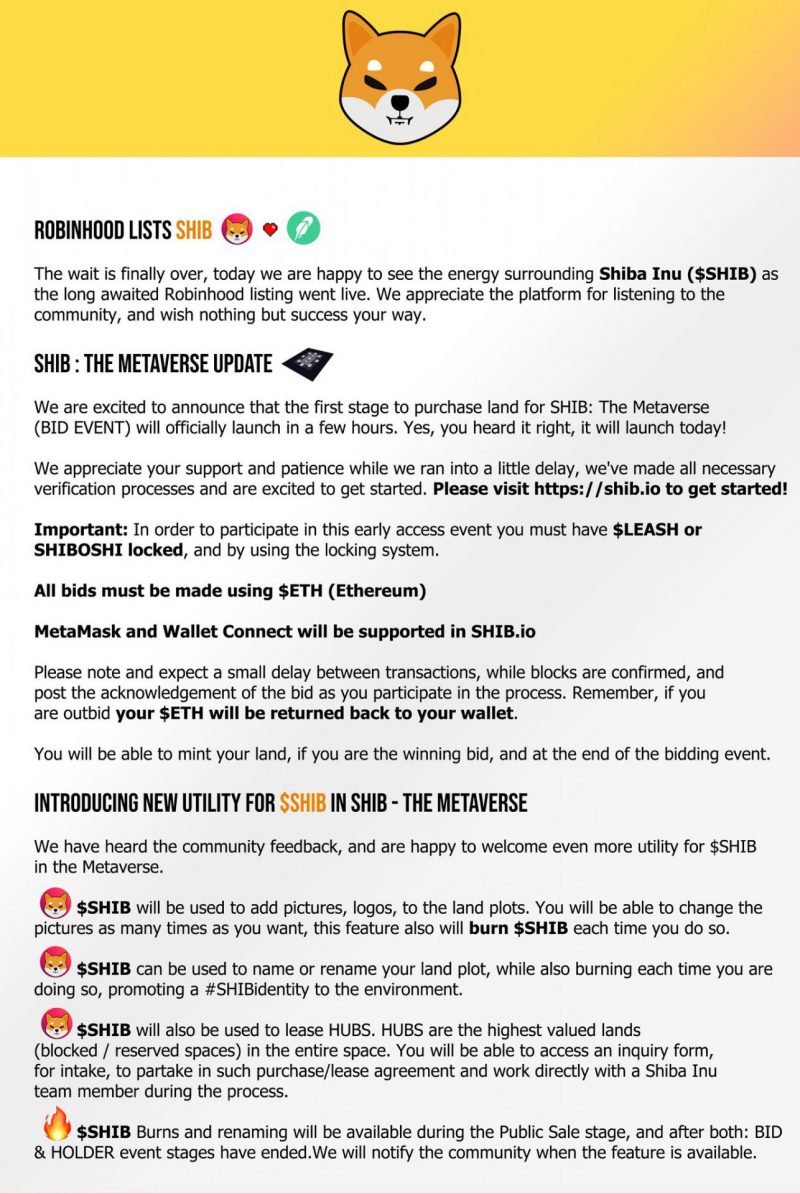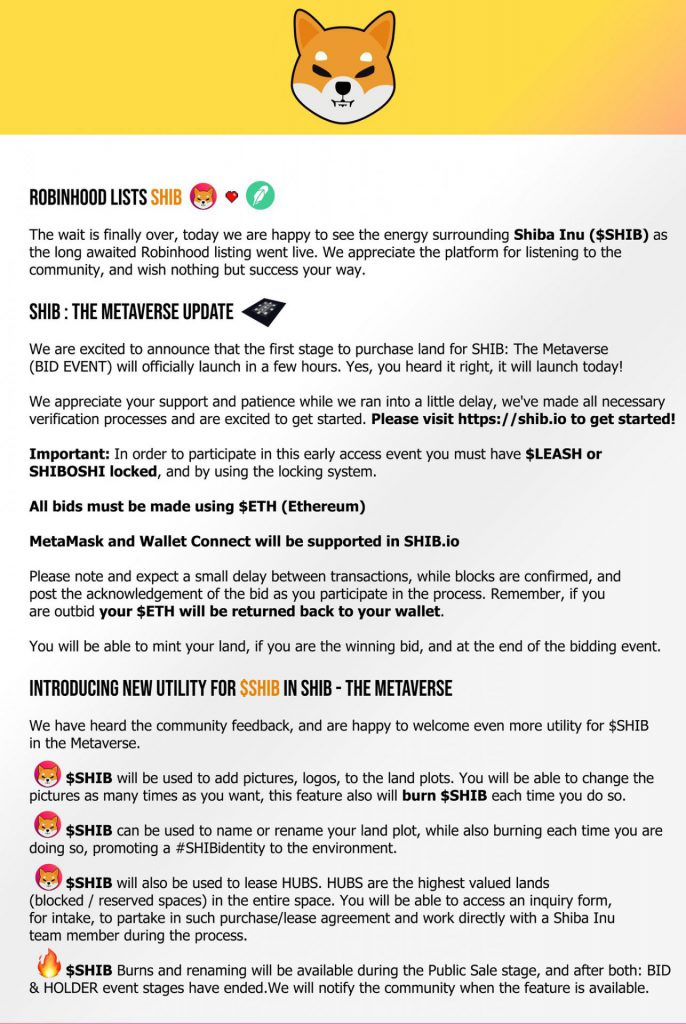 The burning of SHIB tokens and the renaming feature will be available once both Bid and Holder event stages have been completed. The team will notify the community when the feature is available.
Shiba Inu has been paying a lot of attention to the burning of tokens. They had recently launched a new burn portal and also made partnerships with payment platforms that can allow merchants to participate in the burn process as well. 
Fans are yet to see how the burn mechanism functions in the metaverse, but the community is eagerly awaiting a glimpse.