The ongoing bear market has painted an array of portfolios in red. Bitcoin [BTC] and its dramatic fall resulted in the departure of many from the industry. While several continue criticizing the crypto market in its bearish state, it remains pertinent to many. Countries in an economic crisis or war have been extensively employing cryptocurrencies, and the bear market doesn't seem to equal the distress in the region.
The prolonged war between Russia and Ukraine has been getting out of hand. As the war enters its 153rd day, crypto continues to remain relevant in the country. The Kyiv Independent, the national media outlet, noted how Ukraine continued receiving donations in crypto despite the ongoing bear market. In response to the same, Ukraine's Deputy Minister of Digital Transformation Alex Bornyakov tweeted,
The downfall of Bitcoin below $20K sent shock waves to governments across the globe. While officials from several countries have tried to limit retail usage of crypto, Bornyakov noted how crypto was a lifesaver.
Ukraine has managed to amass about $100 million in crypto donations. A plethora of NGOs decided to accommodate crypto during the war. Currencies like Bitcoin, Ethereum, Tether, Polkadot, Solana, and others were accepted by Aid for Ukraine. This platform alone has raised over $60 million. In addition, NFTs have also brought a great deal of respite to the nation.
Crypto to become more prevalent in Ukraine?
One man's trash is another man's treasure. Many countries across the globe have disregarded cryptocurrencies; however, they appeared as Ukraine's saving grace.
Recently it was brought to light that the Ukrainian hryvnia was devalued by 25 percent against the dollar. In addition to this, several other fiat restrictions were put in place. Therefore, Ukrainians are likely to continue embracing cryptocurrencies.
It should be noted that this war was the first major geopolitical event in Bitcoin and other cryptocurrencies took the front stage. Meanwhile, Bitcoin remained stuck at $21,257 at press time.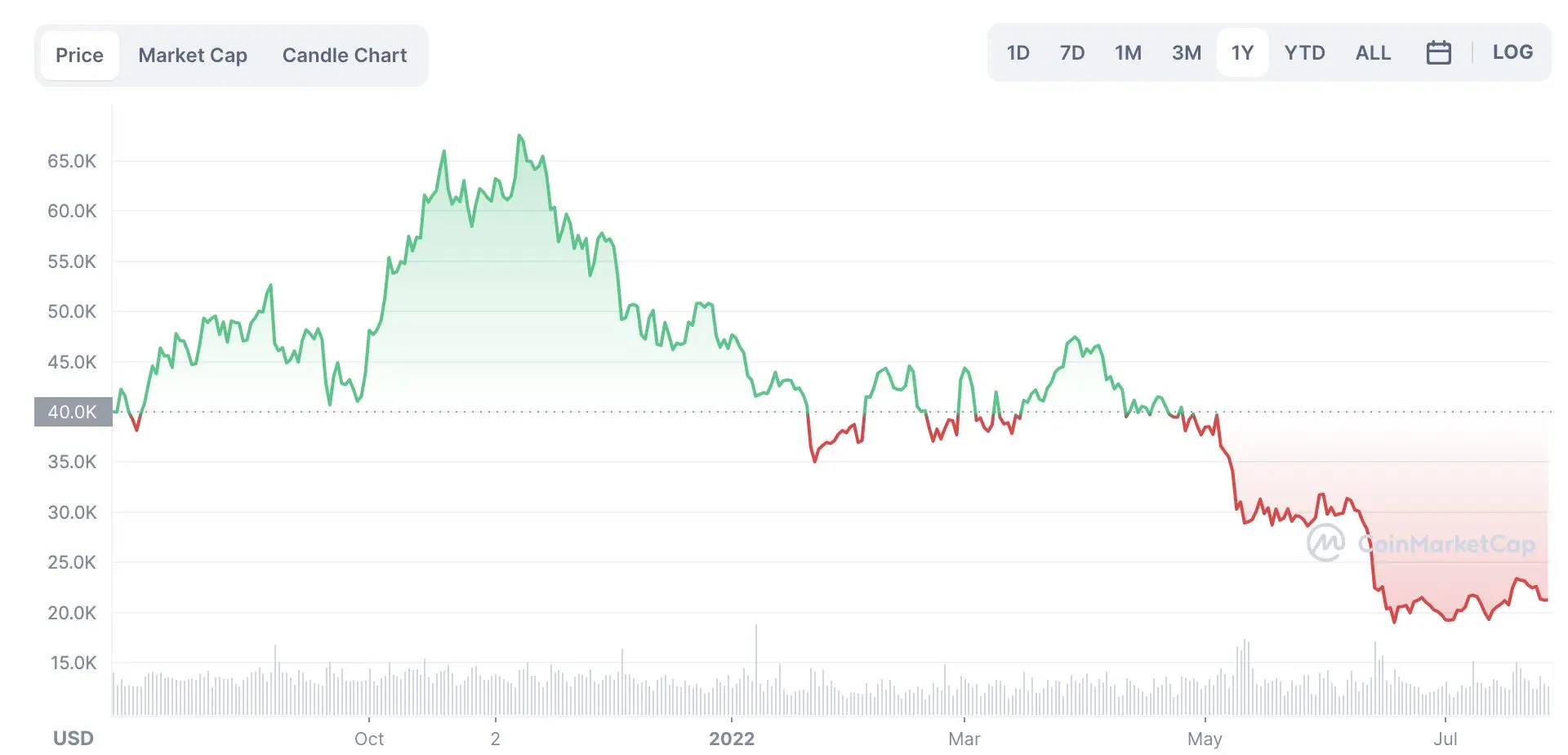 The price of BTC has been bleak for some time. But as Bornyakov said, there's always a "crypto spring" after a harsh "crypto winter."