Non-fungible tokens [NFT] took a backseat in the latter part of 2022. Many believed that the fervor around the NFT space was slowly dying. However, Ethereum's latest increase in terms of NFT sales proved to be beneficial for a lot of reasons.
According to recent data, NFT sales volume witnessed a spike of 5% over the last week. This further pushed the volume to $242 million, Ethereum accounted for $195 million or 80% of the total volume. The trend was mostly carried on from 2022 as ETH has been accounting for the most number of sales.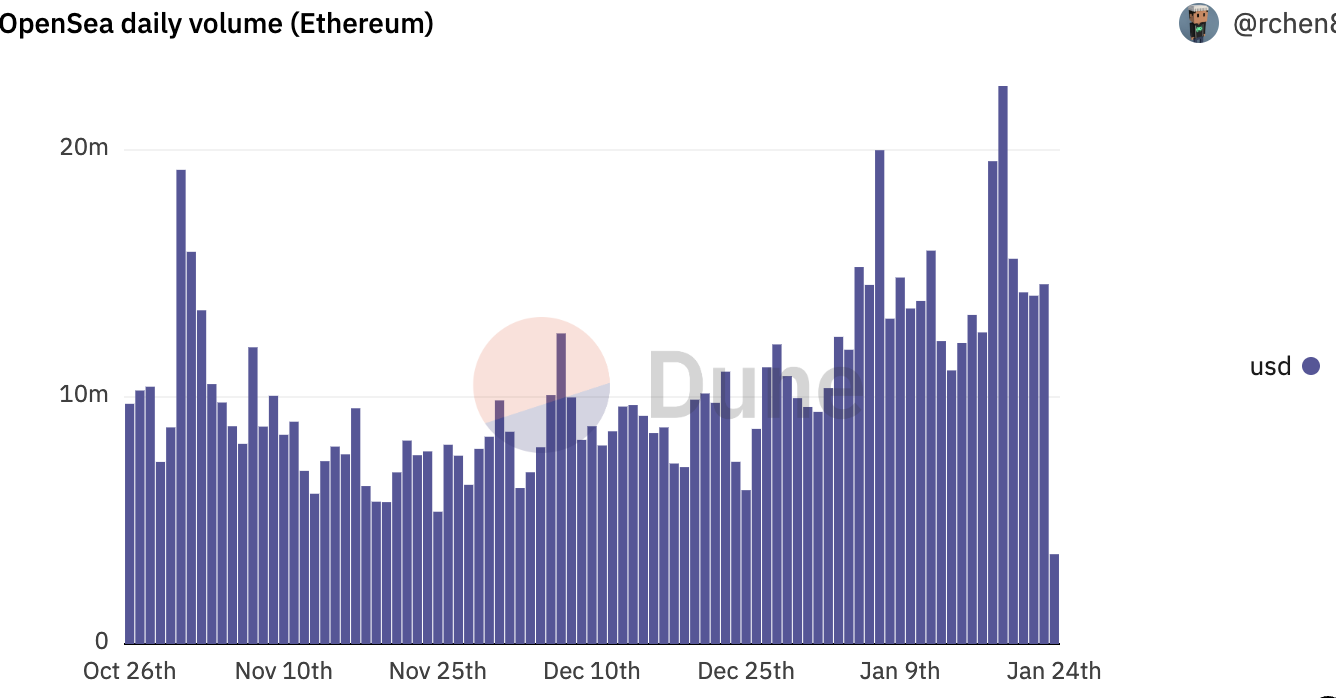 As seen in the above image the daily volume of Ethereum on the world's largest NFT marketplace, OpenSea has been increasing throughout January. OpenSea uses the most gas per week and per month of any platform.
This surge in NFT sales contributed to the rising transactions on the Ethereum network which eventually led to the burning of more ETH.
With the number of Ether being burnt surpassing the total volume of ETH being minted, the network was again turning deflationary. As highlighted by ultrasound.money, Ether's annualized inflation rate had plummeted to -0.07%.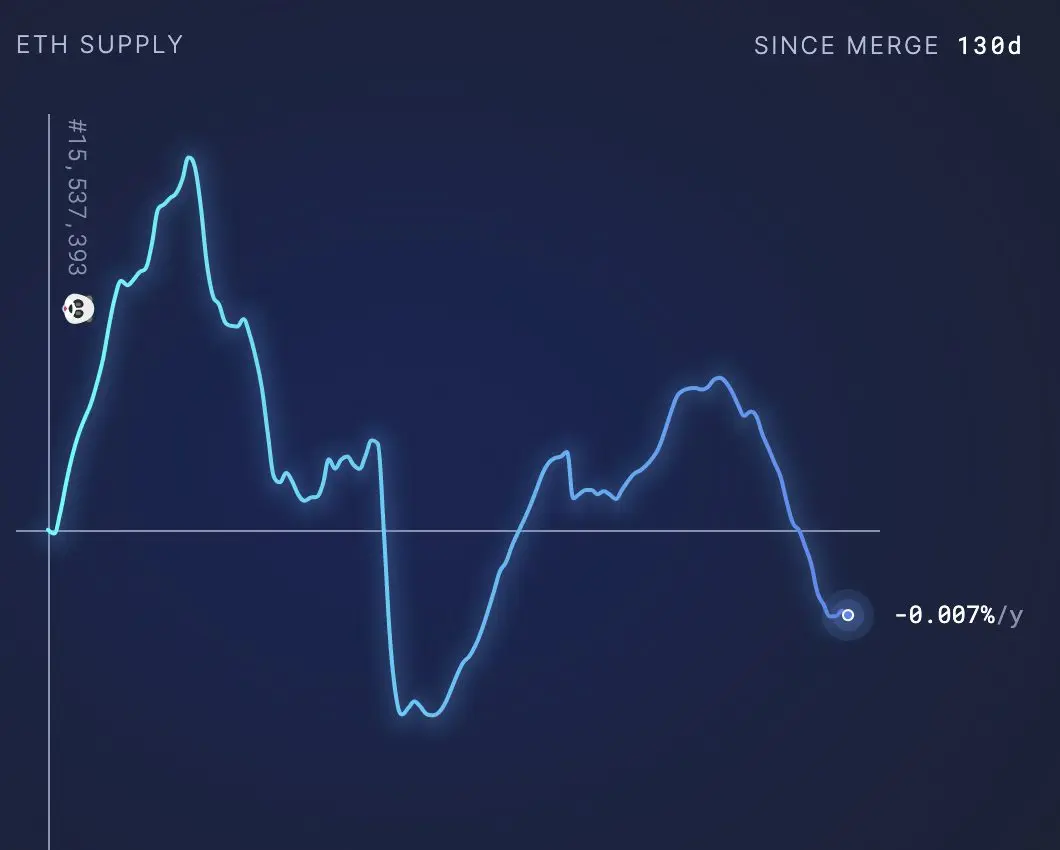 During the last seven days, more than 14,700 ETH worth about $24 million, have been burned. 3,400 ETH of this was further eliminated via NFT trades.
As seen in the above chart, this wasn't the first time that Ethereum was touted to be deflationary. Back in November, amidst the collapse of FTX, Ether turned deflationary after the annualized inflation rate dropped to 0.029%.
Here's how much ETH is being burnt every day
Eliminating or burning fees paid for transactions on the Ethereum network was put in place through Ethereum Improvement Proposal [EIP]-1559. Furthermore, the EIP is correlated with the quantity of ETH burned by network activity. Hence, more the transactions, the more ETH is destroyed.
According to data from Etherscan, daily burn increased dramatically over the previous six months, fluctuating nearly between 1,000 and 2,000 ETH. Daily burn even reached a peak of almost 2,700 ETH on Jan. 18. At press time, a total of 1,928.3 ETH were burnt.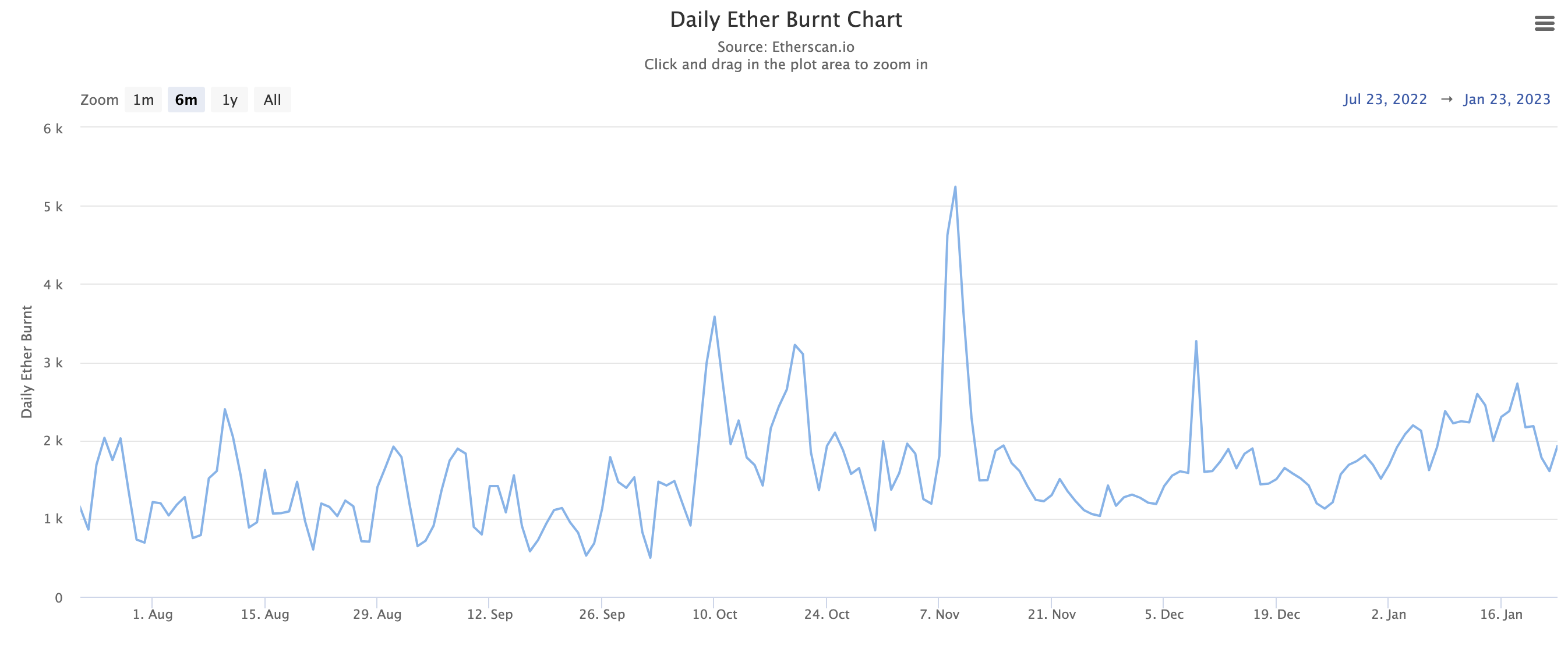 Additionally, this spike in the burn rate could be linked to Ethereum's recent recovery. Currently, the asset trades for $1,637 with a 0.38% daily rise. However, ETH was able to soar to a high of $1,674 last week.