While crypto started as an industry that was constantly being neglected, it now holds a notable amount of prominence. As seen over the last couple of months, the crypto market, particularly Bitcoin [BTC] has reacted to several moves made by governments across the globe. Meetings, statements, and surges or declines in interest rates by the United States Federal Reserve have particularly influenced the market.
More recently, Federal Reserve Chair Jerome Powell signaled a potential decline in interest rate hikes during the month of December. During its final meeting of 2022, Powell noted that the Fed would push down the interest rates by 50 basis points or 0.5 percentage points. It should be noted that the previous hikes were at 75 basis points or 0.75 percentage points.
Elaborating on the same, Powell said,
"It makes sense to moderate the pace of our rate increases as we approach the level of restraint that will be sufficient to bring inflation down. Time for moderating the pace of rate increases may come as soon as the December meeting."
Short-term rates would increase by 50 basis points to a target range of 4.25 to 4.50%.
Following this, Bitcoin did witness a slight boost and the chances of this notion persisting through December were high.
Bitcoin reclaims $17K
It was brought to light that past Powell's speech, Bitcoin surged by 2 percent. The cryptocurrency went all the way from a low of $16,755.88 to a high of $17,194.06. At press time, BTC was trading for $17,150.52 with a 1.72 percent daily rise. Ethereum [ETH], the second largest crypto also seemed to be reacting to this. The altcoin was up by 1.57 percent and was trading for $1,286.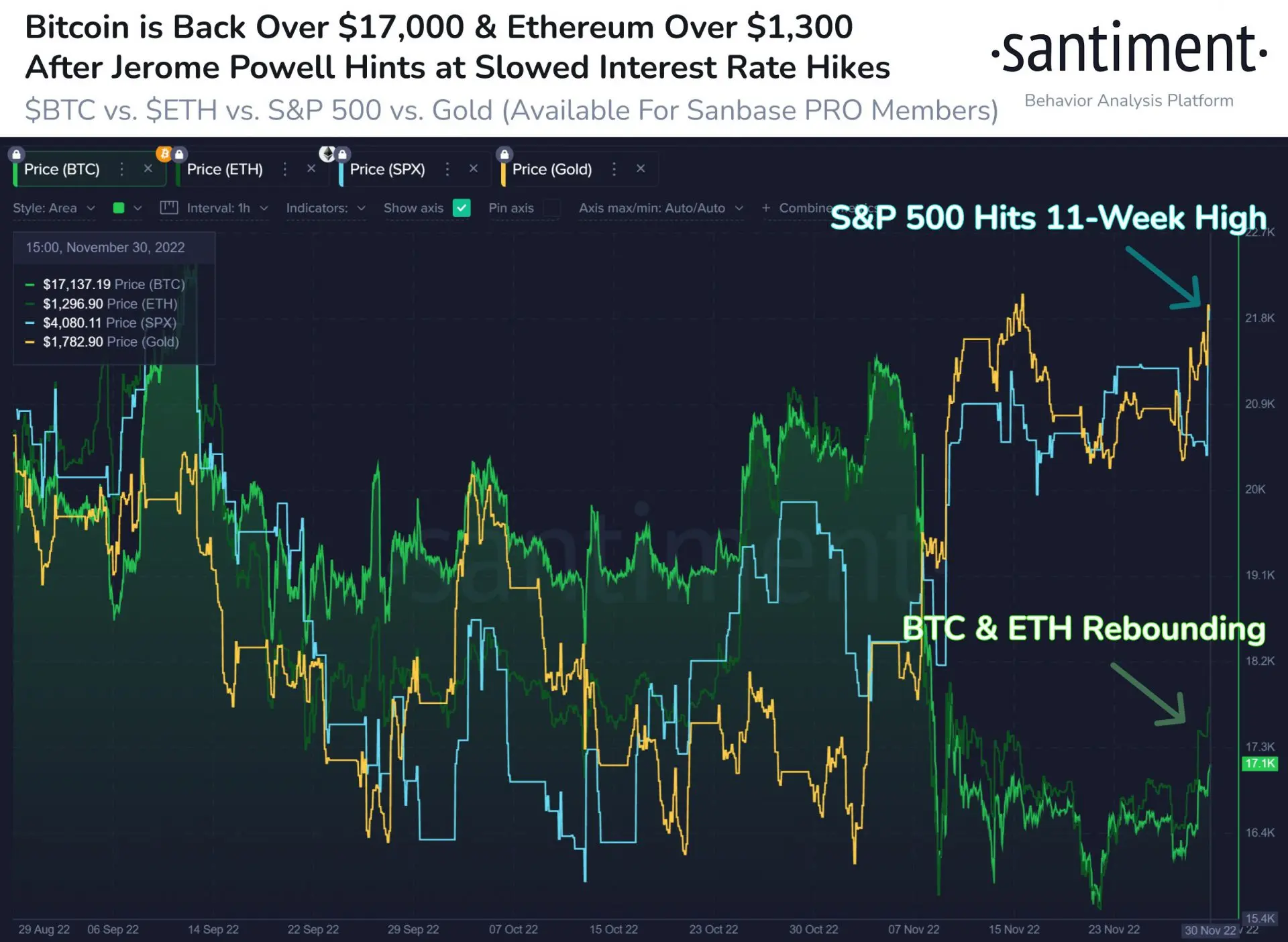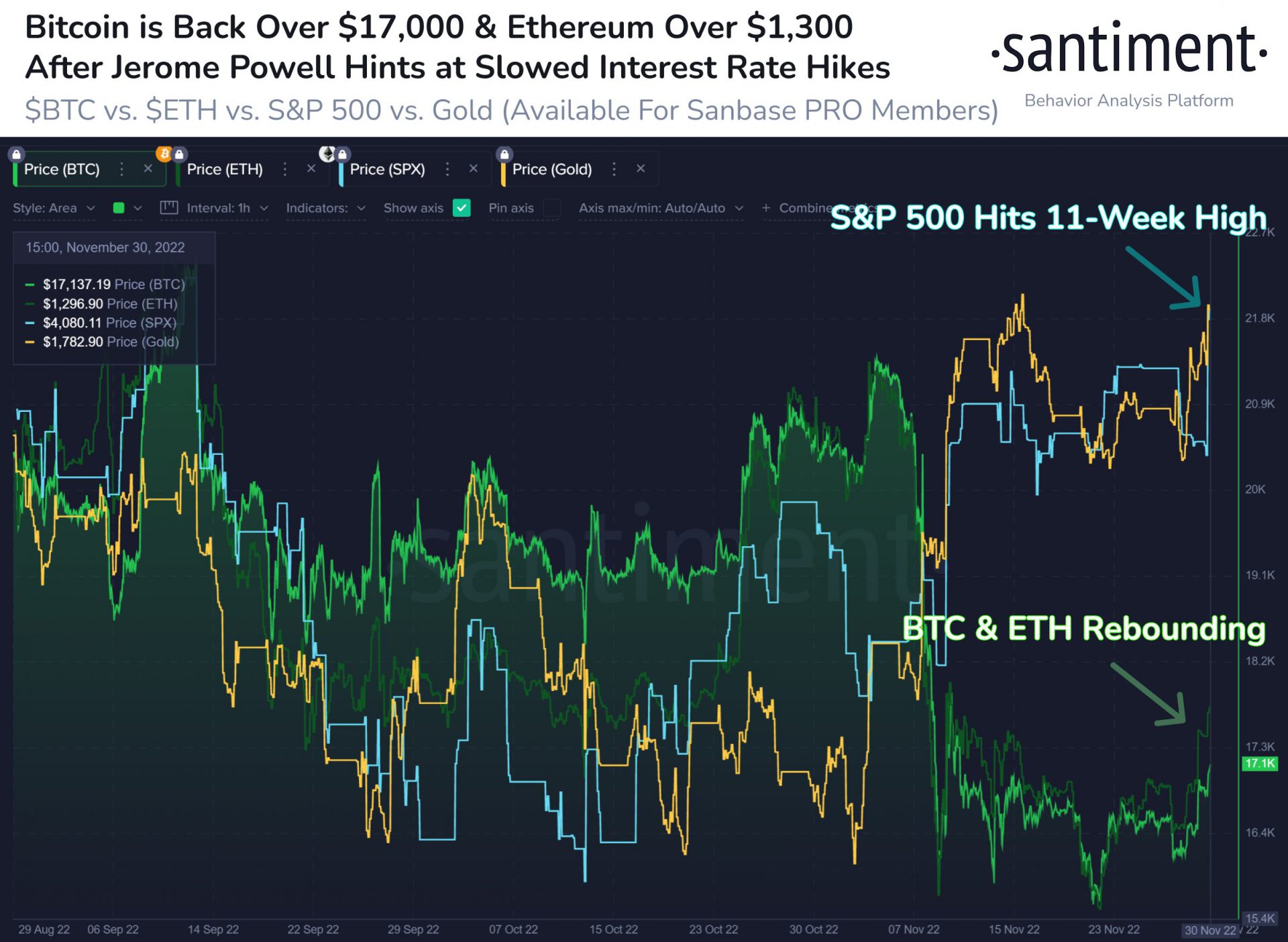 On-chain analytics platform, Santiment took to Twitter and pointed out that Bitcoin and equities recorded a rise. In addition to this, the platform suggested that the market might encounter "strong bullish support leading up to the Dec 13-14 FOMC meeting."
It should be noted that FOMC meetings often instigate volatility in the crypto market. Both Bitcoin, as well as Ethereum, reacted by witnessing significant surges post-September's FOMC meeting.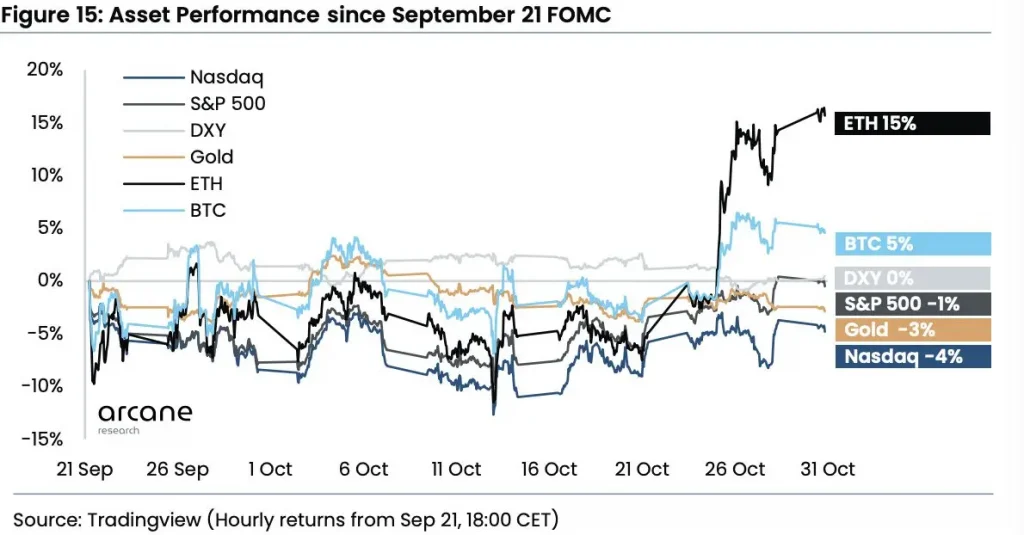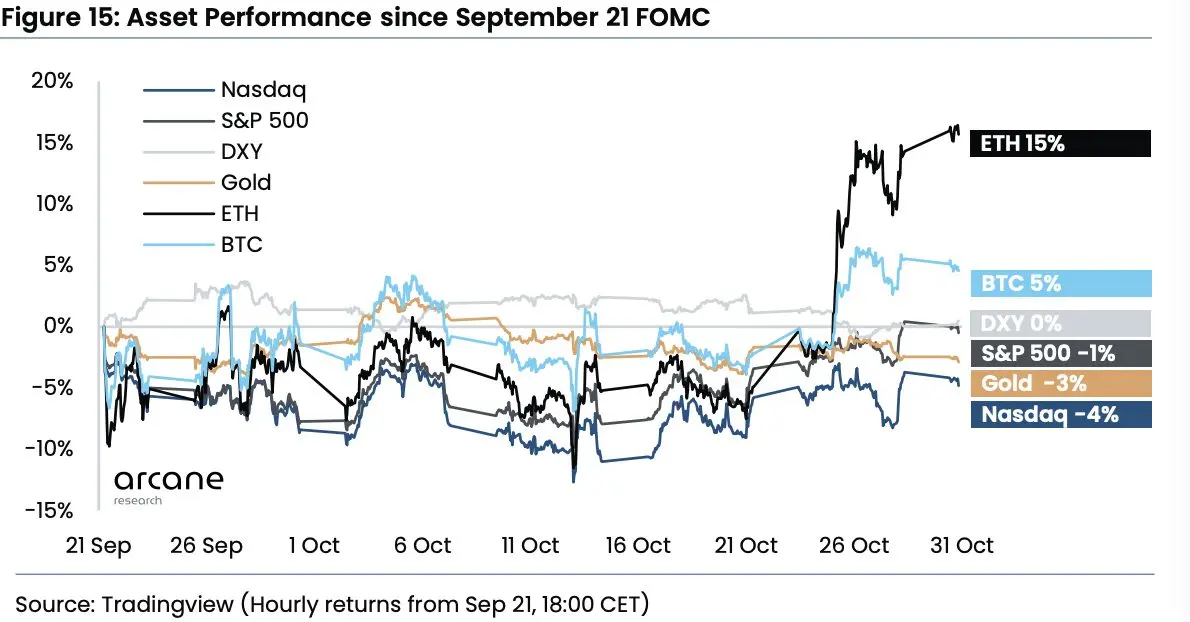 With guaranteed volatility as well as the potential slowdown in Fed's interest rate hike, Bitcoin as well as Ethereum will likely experience a bullish December. Is $18K in the cards for Bitcoin?