At press time, Dogecoin was trading for $0.1019 with a 9.80 percent surge over the last 24 hours. The asset's weekly profits also rose by 38 percent. It should be noted that Dogecoin was the best-performing asset today while its counterparts Fantom [FTM] and Chainlink [LINK] took over the second and third spots.
It should be noted that the asset jumped from a low of $0.09145 to a high of $0.1047 earlier today.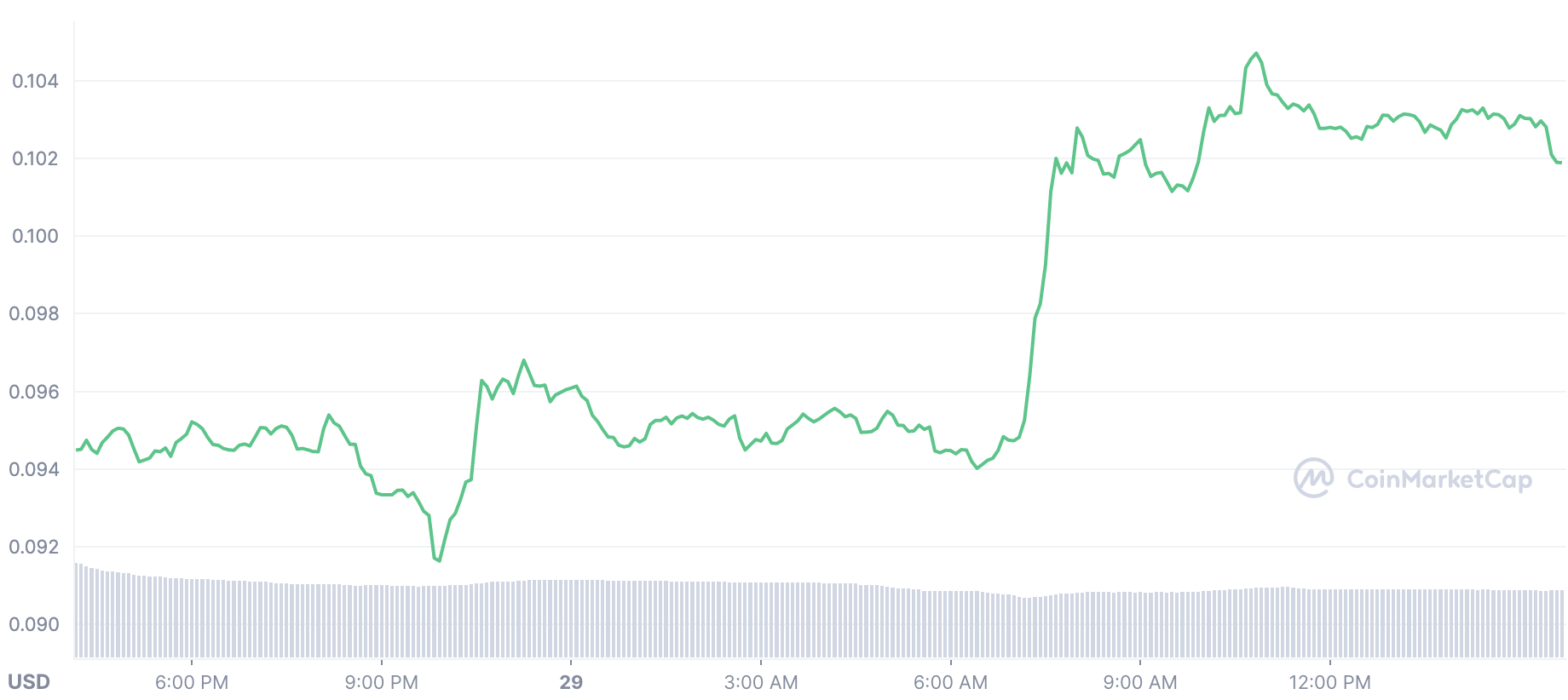 The community was quite surprised by this surge. Some speculated that Elon Musk once again had control over pushing the price of the meme coin. Over the weekend, Twitter's brand new owner Musk announced that he would roll out his very own smartphone. This was in light of his fallout with tech giant Apple. Following the incident, the price of the asset bagged double-digit gains.
Therefore, the community assumed that the latest price change could be fueled by the same. However, a few others were looking for big whale moves. It was brought to light that a whopping 300 million DOGE were on the move.
Lookonchain pointed out that $30 million worth of Dogecoin was transferred by the largest whale.
Despite this increase, Dogecoin continued to trade 86.13 percent below its all-time high of $0.7376.
Dogecoin's popularity is on the rise
As mentioned earlier, following Musk's recent announcement, not just its price but Dogecoin's social strength recorded a significant rise. The chart below indicated out how the asset's social mentions and engagement soared.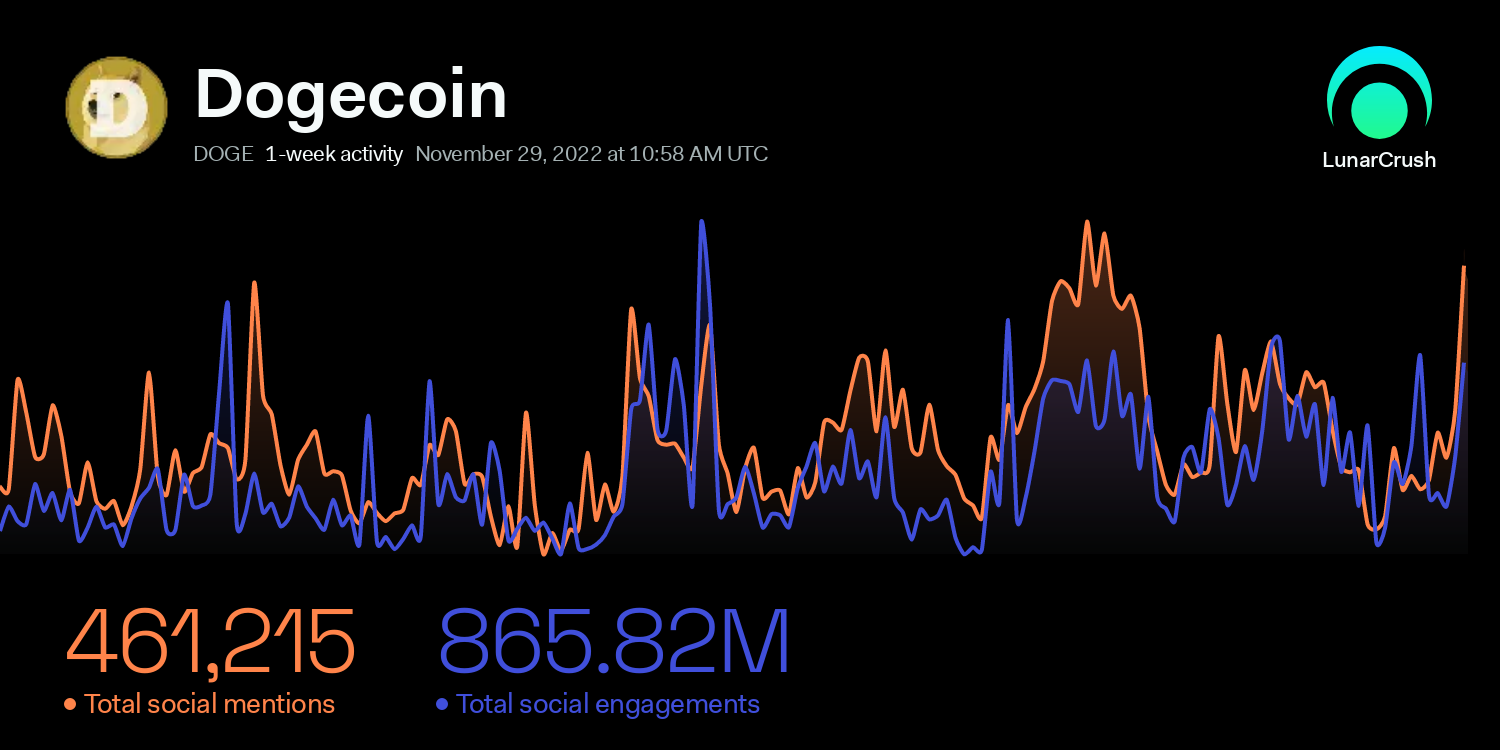 At press time, the social mentions of Dogecoin were at a high of 461,215 while its engagements were at 865.82 million. This increase was ticked off by Musk's tweet as a plethora of posts about a "Tesla phone" began surfacing.
Matt Wallace, a member of the Dogecoin community went on to share images of how the Tesla phone would possibly look.
With Musk making no major announcements with regard to Dogecoin, the community feared that the asset would soon start losing value.