As the crypto-verse has been dealing with the collapse of FTX, it was hit with yet another issue. This time, it was with regard to the Ethereum network. Ethereum [ETH] made quite some noise back in September following its shift from proof-of-work [PoW] to proof-of-stake [PoS]. Along with this, Ether staking garnered immense momentum. However now, the Ethereum foundation was facing the wrath of the community for the same.
It was brought to light that the Ethereum Foundation took down Ether staking's withdrawal schedule on social media. ETH staking withdrawals were expected to be opened around six months following the Merge. Right after the Merge occurred, the network affirmed that it would open within the next 6 to 12 months.
While the community was eagerly waiting for this, the Foundation extended this to somewhere between 2023 to 2024. With constant revisions in the schedule and finally its abrupt removal, the community was enraged.
As seen in the above tweet, several hinted at a lawsuit, while most of them were worried about their funds.
However, a few others in the Ethereum network decided to note how this rumor was instigated by Bitcoin maximalists. With Bitcoin's price dropping to a two-year low, its market cap as well as its dominance over the market plummeted. At present, Bitcoin's dominance stands at a low of 38.5 percent while ETH stands at 17.7 percent.
Here's how Ethereum survived the FTX collapse
Similar to its counterparts, Ethereum did endure quite the fall last week. The asset plummeted to a low of $1,083.29, however, at press time, it found its way back into recovery as it was trading for $1,198.71. ETH, at press time, recorded a 2.70 percent drop over the last 24 hours.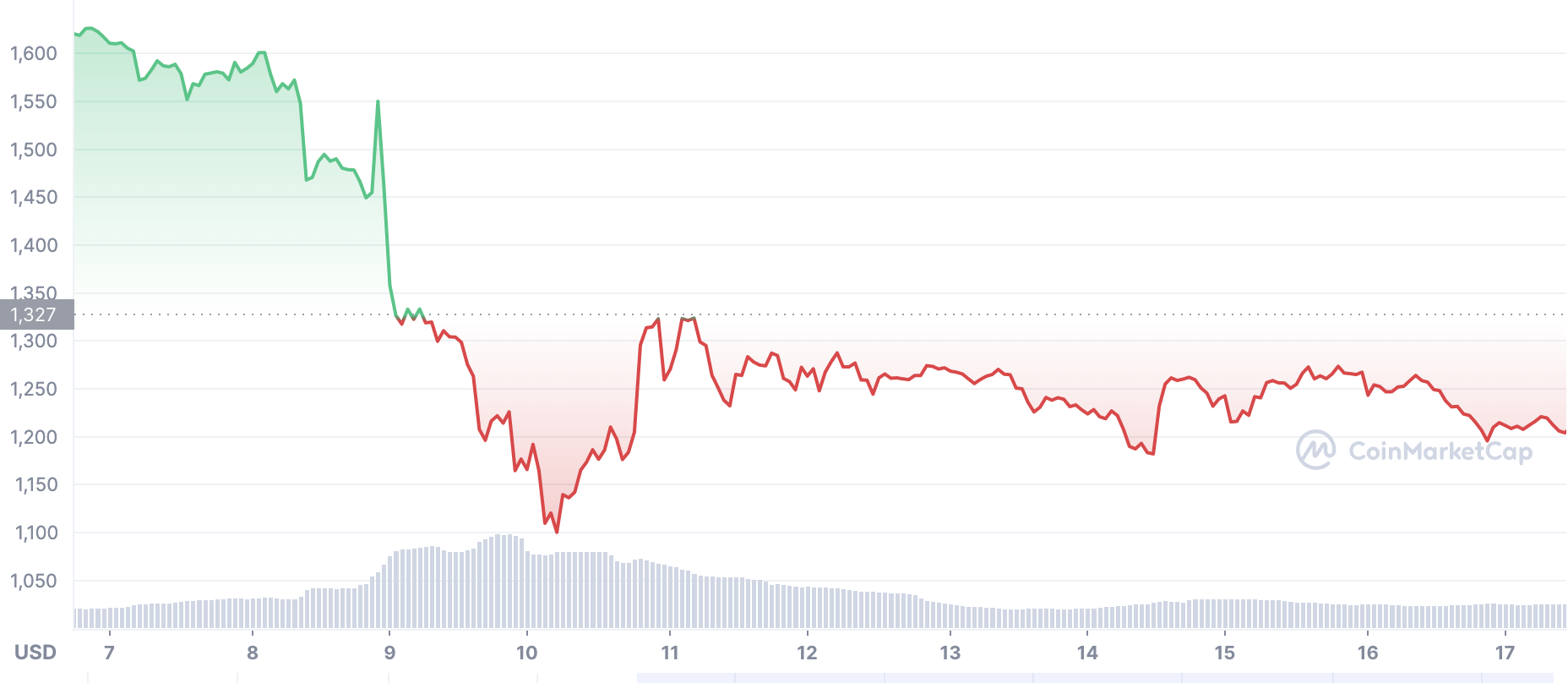 The above chart shows Ethereum's plummet over the last week. Despite this, the community was glad that the asset managed to stay over the $1,000 zone.