HEX's price has been inclining since the beginning of this year. Mid-way, it did halt for a brief while to consolidate. However, bulls did not give up and gradually managed to push up the price of the asset to $0.058 today.
Thus, from the price at which it was trading 30 days back to the aforementioned high, HEX has rallied by ~177%.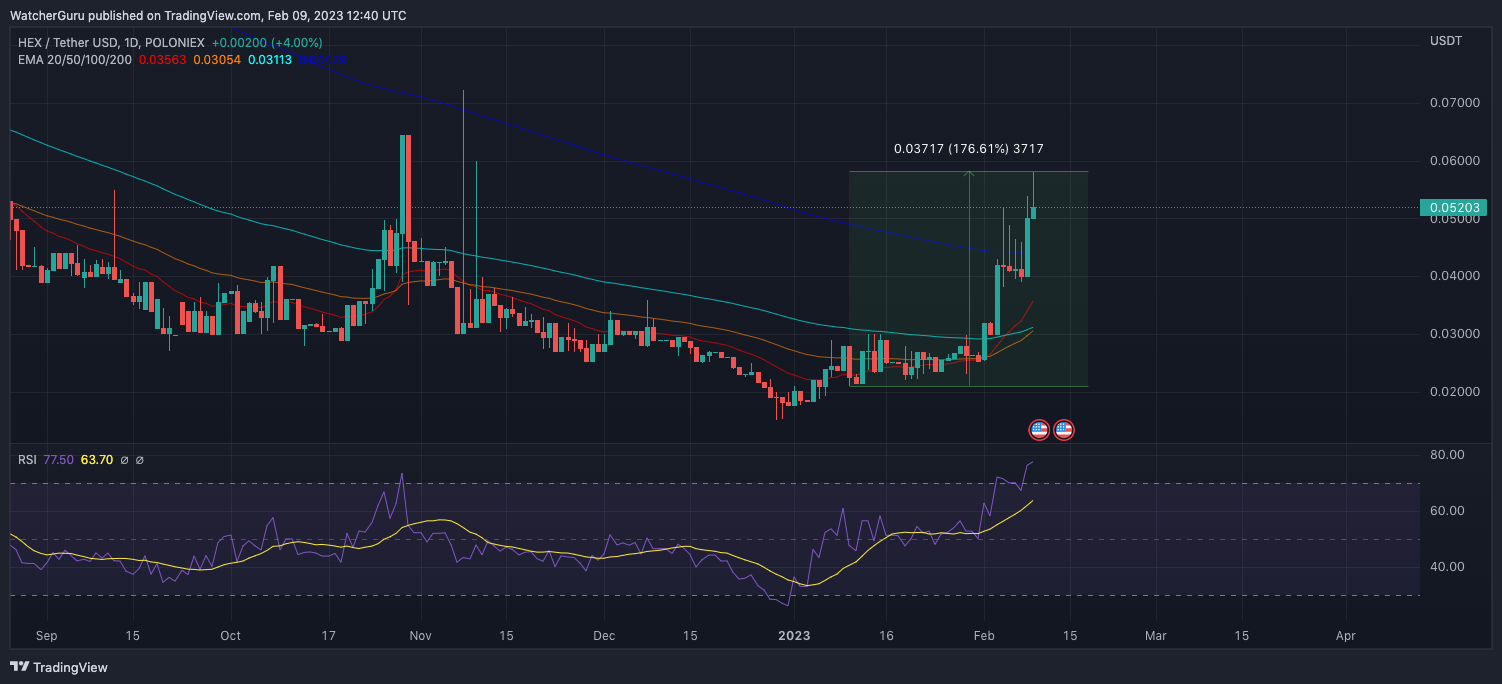 Likewise, from its cycle low of $0.02 created on Jan. 4, the cryptocurrency's price is up by 198.37%.
As a result, the asset's sharpe ratio has been hovering around its six month peak of 6.42. As such, this ratio measures the risk-adjusted returns. So basically, the higher the ratio, the better the performance of the portfolio.
Given the steep inclination of the curve over the past few days, it can be contended that HEX HODLers are being fetched with fairly high returns for the risk borne by them.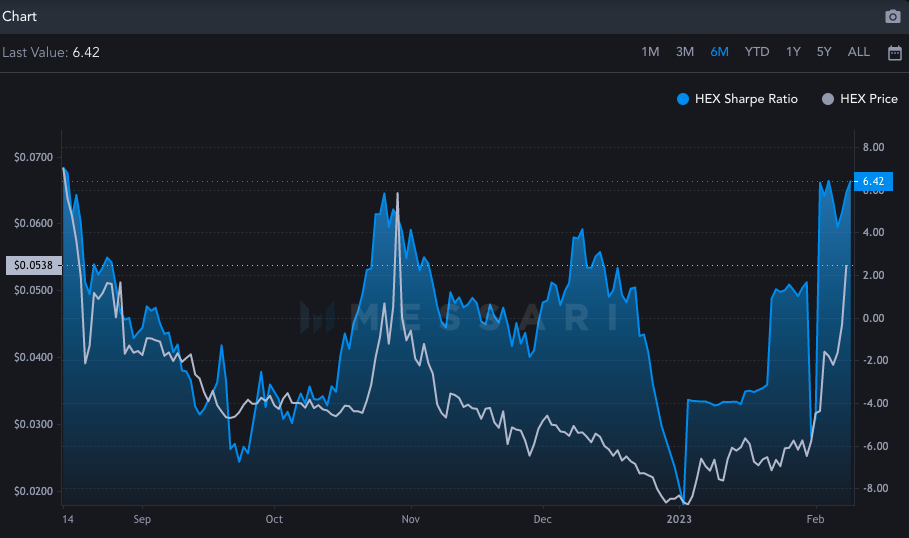 Until recently, the HEX market was devoid of volatility. Towards the end of January, it was around its one-year low. Per the thumb rule, only when the volatility increases, a price swing in either direction is fostered.
However, the tables now have completely turned. Volatility has swept back into the HEX market. At press time, the reading of the said metric was at its six month high.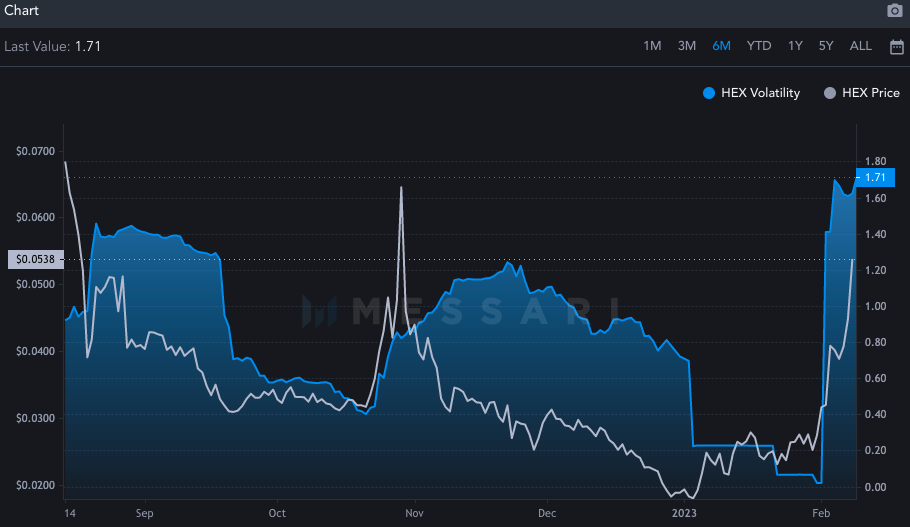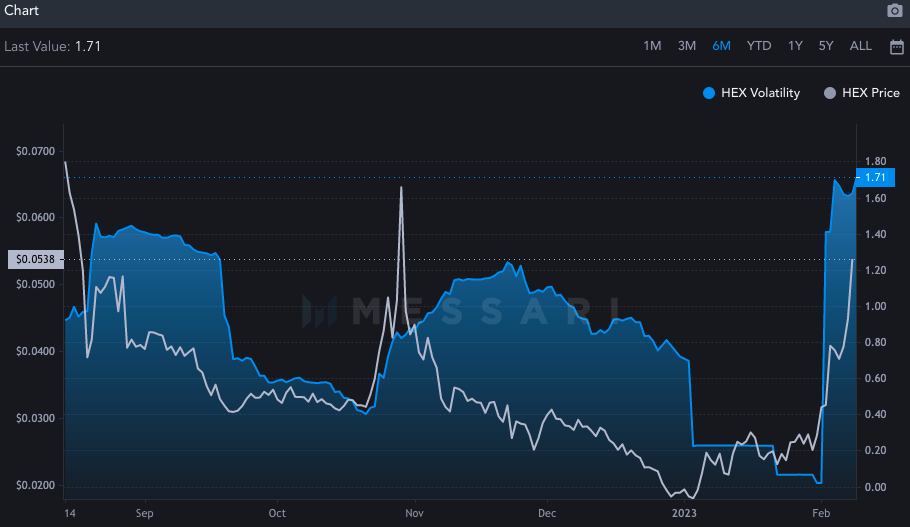 Is it feasible for HEX to delete a zero from its price?
Now, for HEX to delete a zero from its price, it just has to incline in value by ~92%. Given that it has rallied by almost 177% over the past 30 days and 200% since early January, the said hike might seem to be a piece of cake.
However, according to technicals, HEX is due for a correction. The market is currently overbought on the daily timeframe [chart 1]. A similar scenario was witnessed towards the end of October last year, and it did not take much time for the price to eventually roll downhill. Thus, deleting a zero from its price immediately is out of the equation.
Nevertheless, after the asset concludes its correction, its price can be expected to start re-inclining. The Pulsechain and community hype factors will also play a crucial role in building the case for HEX bulls. Thus, it isn't a question of if, but when the 201st ranked asset ends up achieving this feat.