Most coins from the market have been recovering since the beginning of this year. Such has been the case with HEX as well. Despite being 93% under from its ATH created on Dec. 30, 2021, the token is up by more than 44% from its Jan. 4, 2023's lows of $0.02.

Volatility, however, has dropped from the HEX market. As illustrated below, the metric is currently around its one-year low, making the case for consolidation. Conventionally, only when the volatility increases, a price swing in either direction is expected.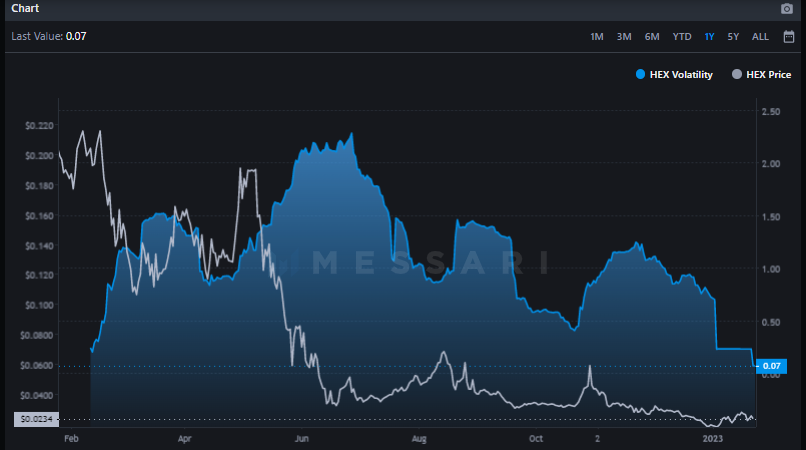 The PulseChain factor
This time around, the situation is slightly different. The HEX community is riled up for the upcoming PulseChain testnet launch. HEX and PulseChain are sister projects, with the same founder, Richard Heart. The former project is essentially known to be the pioneer of Certificate of Deposits on the blockchain. The latter, on the other hand, is a fork of the Ethereum blockchain.
Towards the end of last week, Heart revealed that the testnet was "coming along fine." Even though no official launch date has been announced, community members have started speculating that the same could launch as soon as next month.
Thus, as and when more update announcements pertaining to the same are made in the coming days, the community sentiment will refine further. The ripple effects, in turn, could rub off possibly on HEX's price.
Also Read: Hex Pumps 20% in 7-Days: Is PulseChain Launch Nearing?
From the technical perspective, HEX surpassed its 20 EMA on Monday and was trading at the brink of its 50 EMA. If it manages to clear that and garner enough bullish momentum, it could break past $0.029 [cyan] in the short term. However, if the community hype fizzles out and volatility doesn't re-enter the HEX market, it can be expected to hover around its immediate supports as observed below.
Post noting a 5.5% incline over the past day, HEX was seen exchanging hands $0.0246 at press time.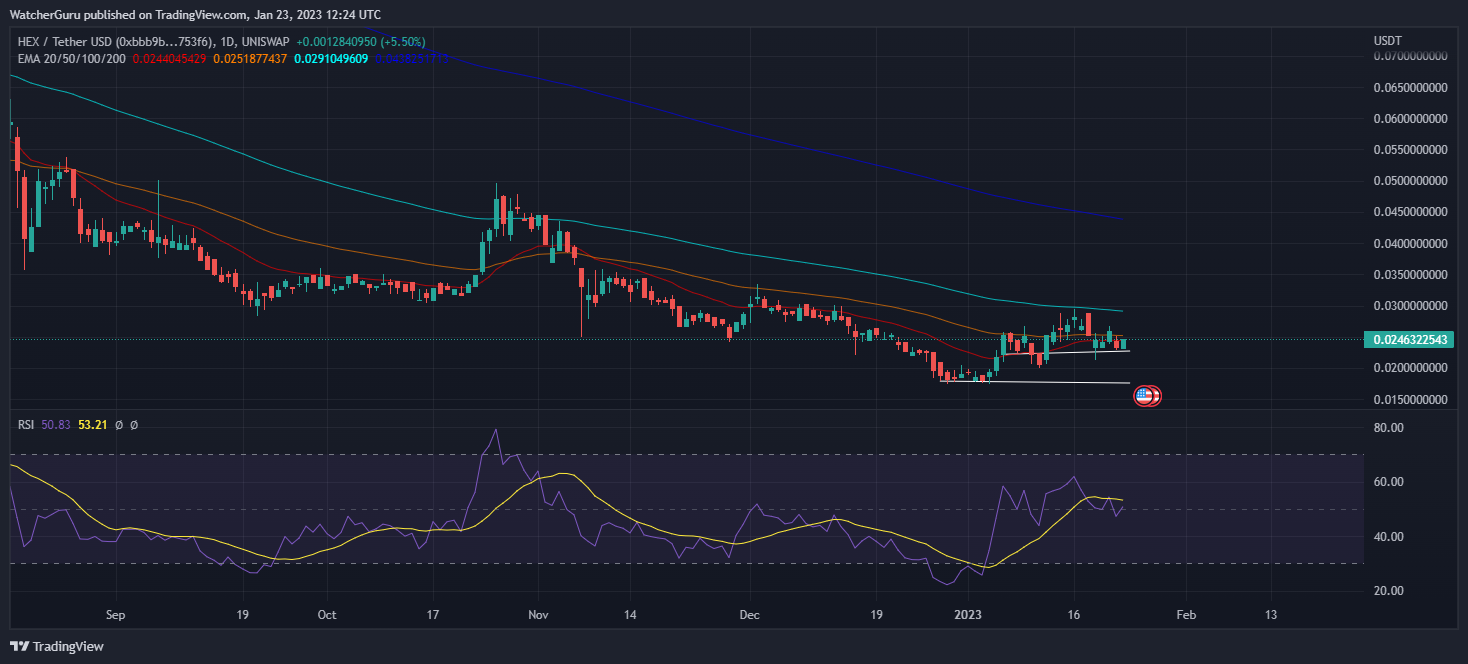 Also Read: PulseChain Launch will see PLS, PLSX token Explode: Commentor