The week has started on a bitter note for crypto investors. Bitcoin, the original cryptocurrency has breached the $33k mark, reaching its lowest this year. While the general crypto market suffers heavy liquidation, some Altcoins have been rallying big. Let's take a look at the top-performing crypto projects over the last week.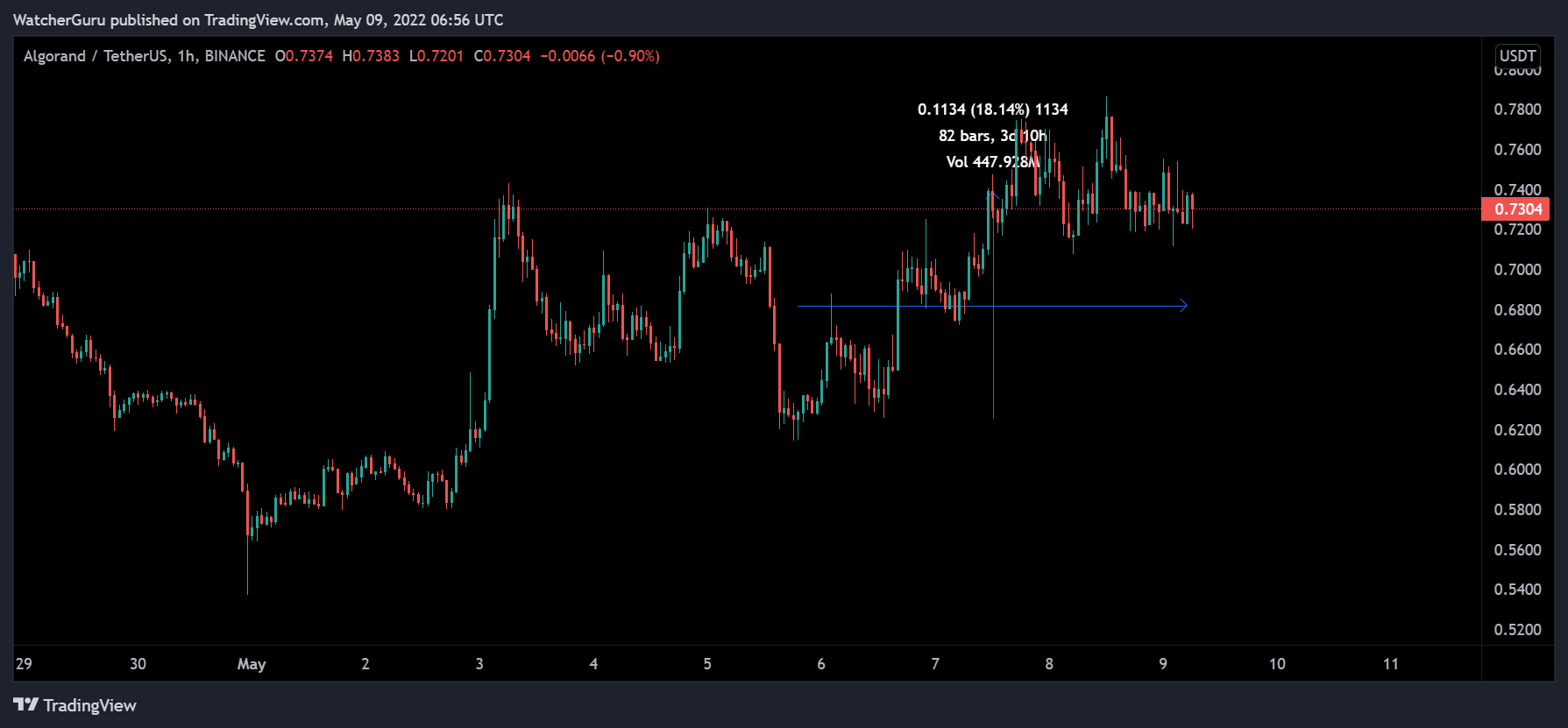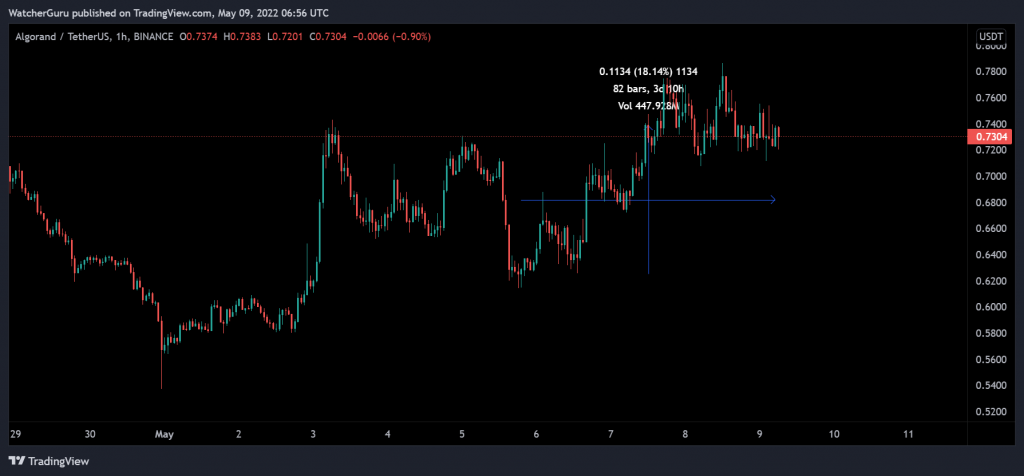 Algorand (ALGO): This Altcoin has been the best performing project of the last week. While Bitcoin, Ethereum and other Altcoins have seen losses of up to 12.7% and 13.2% respectively on the 7-day chart, ALGO has witnessed gains of up to 21.7%. The token has also seen a jump of 2.4% on the daily charts.
Algorand recently entered into a partnership with FIFA, agreeing to a technical partnership deal. As per the agreement, Algorand will be a FIFA World Cup Qatar 2022 Regional Supporter in North America and Europe, as well as a FIFA Women's World Cup Australia and New Zealand 2023 Official Sponsor.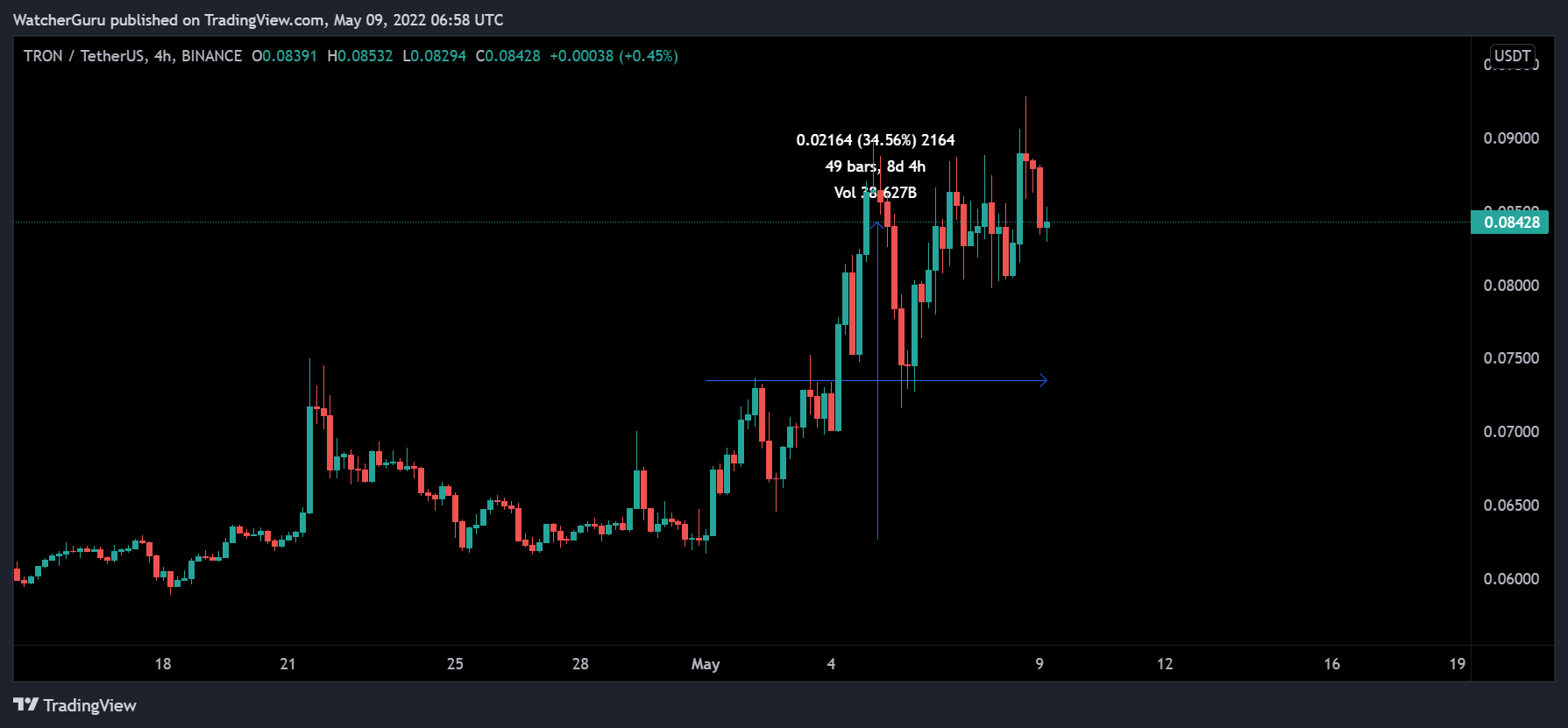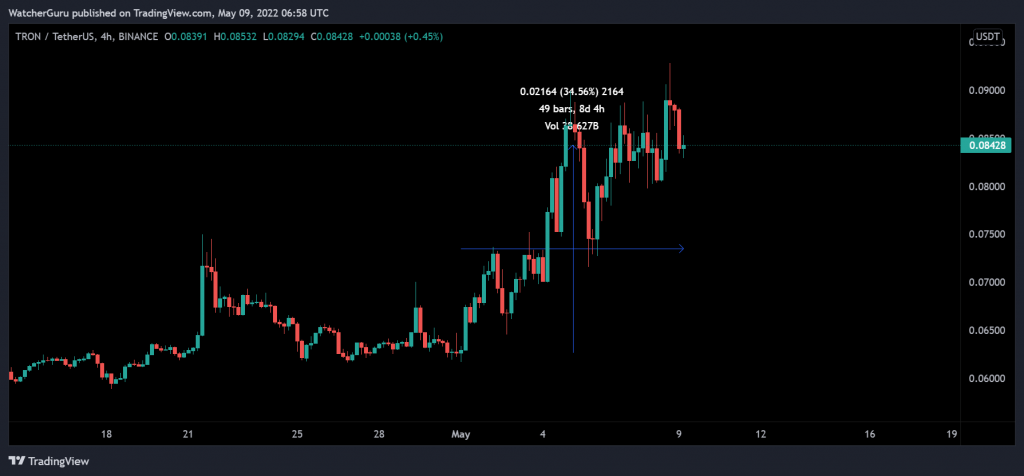 TRON (TRX): TRON has been on the top-performing Altcoins for two consecutive weeks. TRX is up 19.8% on the 7-day charts, with a 3.9% gain on the 24-hour chart.
TRON's algorithmic stablecoin USDD launched on May 5, and the fiat-pegged currency has since been included in a variety of decentralized finance (defi) protocols. The Tron DAO Reserve declared two days later that it has acquired 504.6 million TRON (TRX) to support the algorithmic stablecoin since the initiative wants to use a decentralized Forex reserve akin to Terra's UST reserves.
Curve DAO Token (CRV): CRV is in the third spot with weekly gains of up to 12.3%. The token has also seen a 2.1% gain on the daily chart.
With the increase in institutional capital inflow into the crypto project, Curve Finance DAO's CRV token just saw a significant breakout. Abra, a financial services firm, bought 5.78 million CRV tokens worth $13.46 million.