Ripple's native token XRP is hovering around the $0.47 mark after reaching a yearly high of $0.57 last month. XRP surged in price after Bitcoin and Ethereum climbed above $30,000 and $1,900 respectively. However, XRP began sliding in the indices as investors indulged in sell-offs and profit bookings this week. The cryptocurrency dipped nearly 10% in the last seven days after delivering a stellar performance for close to two weeks.
XRP's price is being held back due to the ongoing legal tussle between Ripple Labs and the U.S. Securities and Exchange Commission (SEC). In this article, we will highlight how high XRP could go by 2025 if Ripple wins the lawsuit against the SEC.
Also Read: Dogecoin: ChatGPT Shows the Best Possible Way for DOGE To Reach $1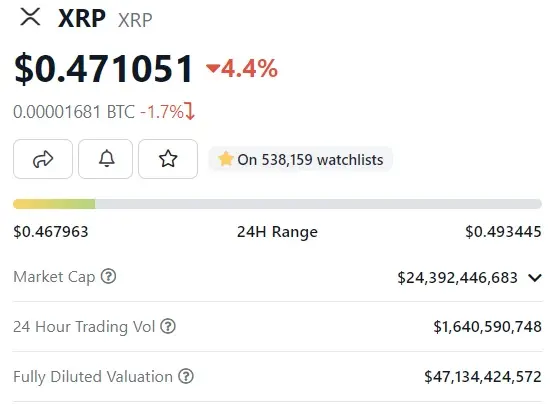 Here's How High XRP Could Rise if Ripple Wins Lawsuit Against the SEC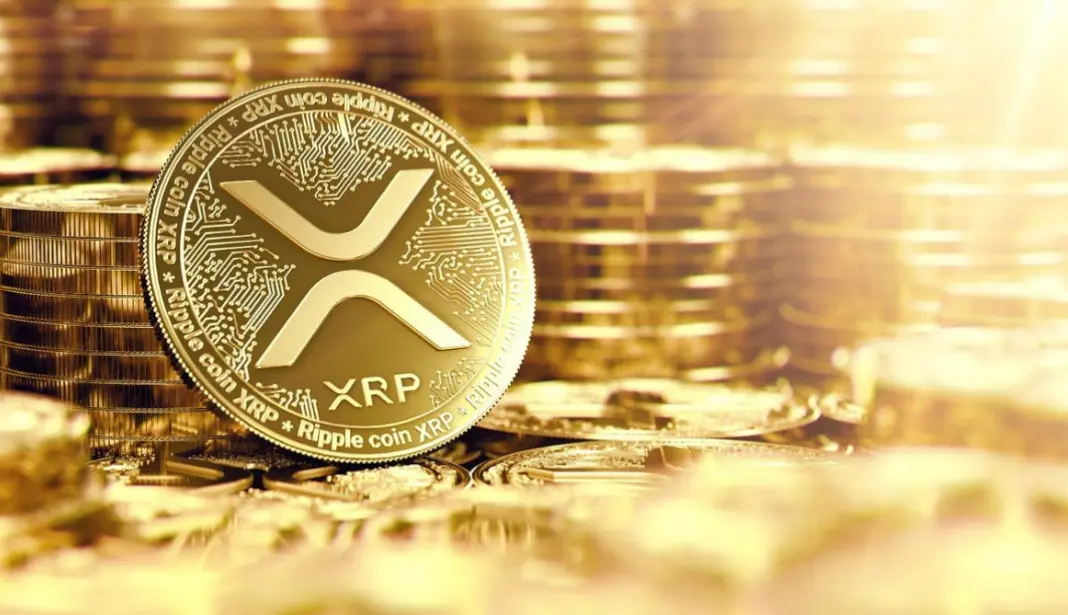 The Finder's panel of financial experts provided two price predictions for XRP. One is how high it could go if Ripple wins the lawsuit against the SEC, and the second is how low it could dip by 2025 if it loses. According to the Finder's panel price prediction, XRP could reach a high of $3.81 by December 2025, if Ripple wins the lawsuit. That's an uptick of nearly 12% from its current all-time high of $3.40.
Also Read: BRICS: US Dollar Fading as Supply & Demand Dips

"The crypto market loves to jump on a bandwagon and XRP winning its case in a bear market could likely see herd mentality which will pump the price of this old-school top-10 coin," the forecast read.
However, they also predicted what could happen if Ripple loses the case against the SEC. According to the price prediction, XRP might not climb above the $1 mark and will trade at $0.98 by 2025. That's nearly a jump of 100% from today's price of $0.47.
Also Read: BRICS Advancing To Eliminate U.S. Dollar Financial System

If Ripple loses, "XRP will be negatively impacted and the uncertainty may push global investors to sell", according to Finder.