Last week on 8 August, the US Treasury Department imposed sanctions on Ethereum-based Tornado Cash. Per the authority, the crypto mixer has "repeatedly failed" to impose controls to stop its platform from being used to launder funds by malicious cyber actors.
Since the sanctions were imposed, over 1079 wallets have indulged in withdrawals.

As far as the amount is concerned, on 9 August, the USD outflows on Tornado Cash spiked to $29.49 million. In fact, on 10 and 11 August too, the number remained relatively high [15.7 million and 22.8 million]. And only after that did it gradually start shrinking.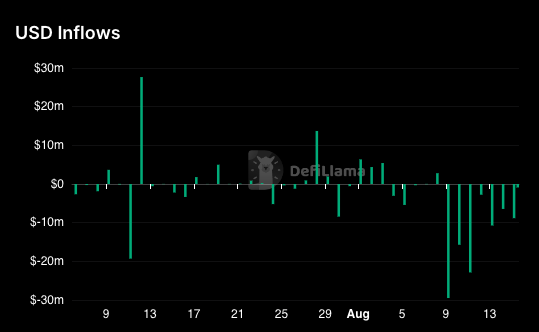 Despite the shrink, the flows remain negative, and the same, to some extent, has been perceived as a pessimistic development. However, there's not much of a dent caused on the macro frame. As seen below, the aggregate value of all assets on Tornado continues to hover around highs.
Back in mid-June, Tornado's TVL stood at $261 million. However, it has risen by approximately 1.6 times since then and stood at an elevated $414 million at press time. The same likely hints that users who don't fall under the sanction jurisdiction continue to use the protocol.
Tornado Cash, as such, has been deployed on Polygon, Binance, etc., and the value locked up on these chains has gradually been inclining. Thus, it can be speculated that the same might have aided Tornado in keeping its TVL stable.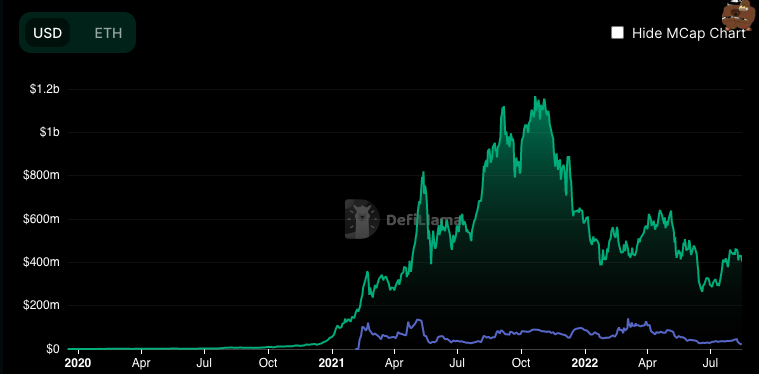 TORN's performance
The token's native token TORN doubled in value between mid-June and the beginning of August. Post the sanction imposition. However, TORN has shed close to 60% of its value. TORN noted a free fall in value during an initial couple of days. However, it has been stabilizing since Saturday.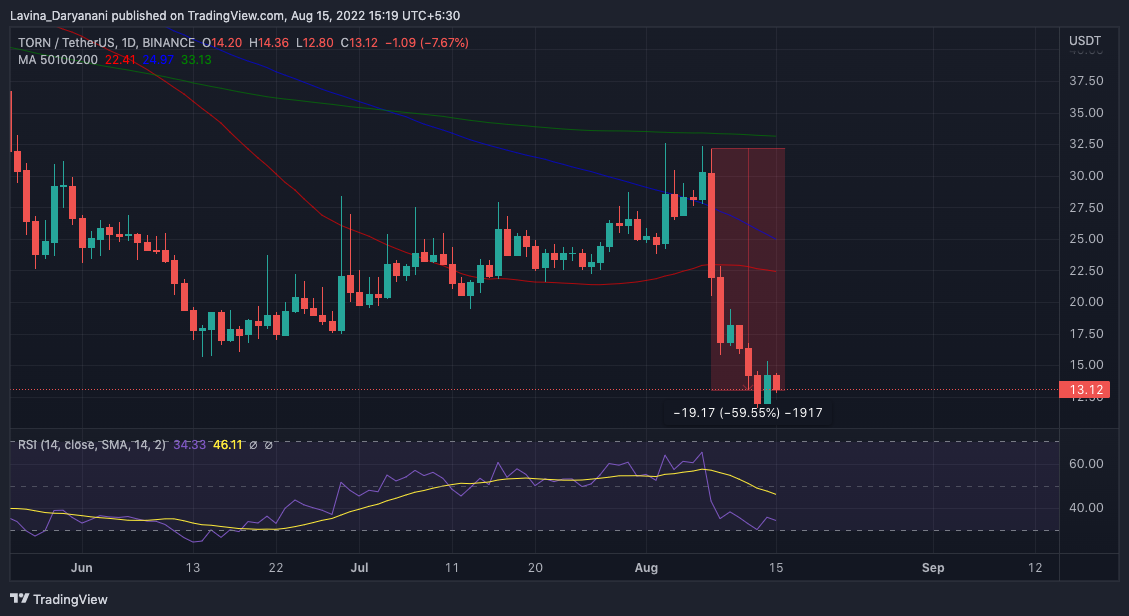 So, yes, the Tornado ecosystem initially felt the pinch of the sanction imposition. However, it has been able to cope pretty well of late.
Also Read: Will Monero, Zcash face Government Sanctions in the future?