Shiba Inu is a digital asset that has gained prominence as a meme coin. It has also attained a place among the top 20 cryptocurrencies by market capitalization. The SHIB team has been consistent in its development efforts and has undertaken several projects. The SHIB network has gained recognition for achieving notable benchmarks and milestones in the SHIB coin. 
Let's look at the history of the second-largest meme coin, and how it's grown over the years.
Also read: How to Stake XRP?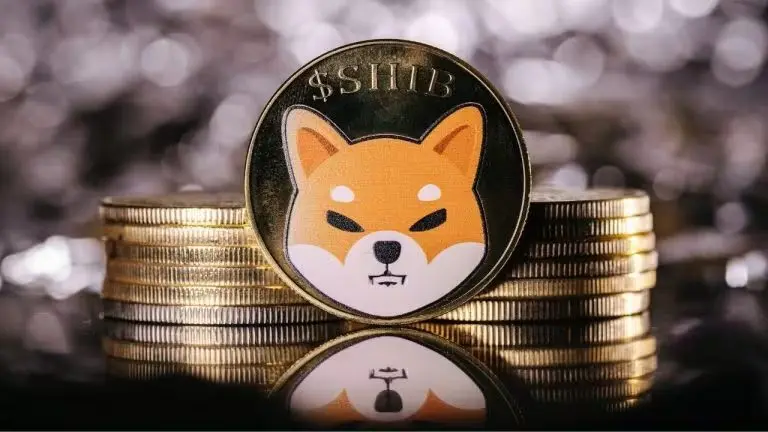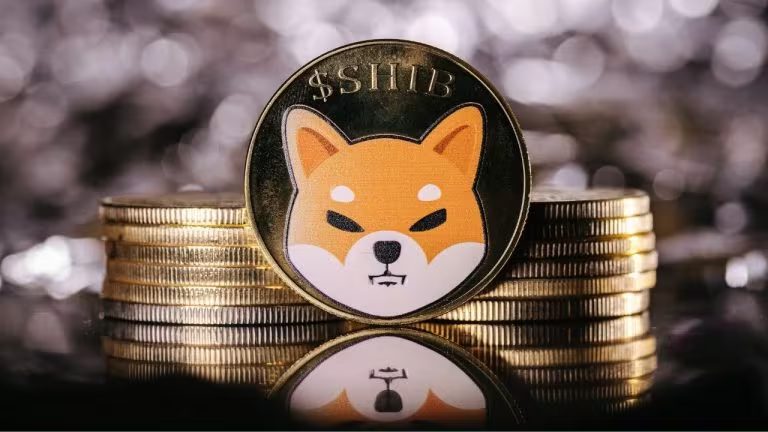 Shiba Inu in a Nutshell

Shiba Inu coin is a cryptocurrency that emerged in 2020 as an offshoot of the popular meme cryptocurrency Dogecoin. It takes its name from the Shiba Inu dog breed, which gained fame through the Doge meme. Shiba Inu coin quickly gained attention and became one of the most talked-about cryptocurrencies. This has also prompted many to buy Shiba Inu.
The coin gained popularity primarily due to its appeal to retail investors, who were drawn to its low price and the potential for substantial gains. The project also introduced other tokens within its ecosystem, such as LEASH and BONE. These serve different purposes within the Shiba Inu ecosystem.
SHIB Price Performance
Meme coins have definitely made a bunch of investors millions. Some of the early investors in SHIB enjoyed a mind-boggling ROI. Investors who rode the SHIB wave when the meme coin was trading at $0.000000000082 in 2020 were rewarded pocket-full.
SHIB touched an all-time high of $0.00008845 on October 28, 2021, according to CoinMarketCap data. Investors enjoyed an ROI of 544191.66%, which is generational wealth in a short period of time.
Also read: Pepe Coin: Analyst Believes PEPE Will Dethrone SHIB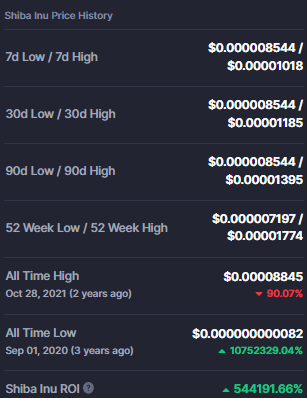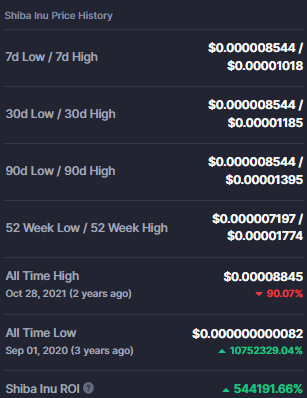 How Many Shiba Inu Coins Are There?
SHIB's total supply and circulating supply lie not in billions, but in trillions. Shiba Inu holders were also worried about the circulating supply of SHIB. Initially, Shiba Inu (SHIB) was launched with a total supply of 1 quadrillion.
Ryoshi locked in 50% of the total supply and sent the rest to Vitalik Buterin. According to CoinMarketCap data, there are currently 589,537,670,653,244 SHIB coins in circulation.
This, in comparison to other altcoins, is relatively high. This circulating supply comes after Ethereum co-founder Vitalik Buterin burned 410 trillion Shiba Inu tokens in circulation, which he received as an airdrop.
Also read: SHIB Sees Surge in Buying Activity While Price Plummets
The meme coin team has also established a burn mechanism to reduce the circulating supply of SHIB. Despite the high supply, SHIB currently has a market cap of $5.2 billion. The meme coin has had remarkable growth since 2020.
However, despite the growing SHIB army, new meme coins, including Pepe Coin, are putting up quite the competition. Many analysts even claim that PEPE could dethrone SHIB as the second-largest meme coin.