October is considered to be the lucky month for Shiba Inu as it went parabolic in the indices in 2021. SHIB spiked 1,000% in 30 days in October 2021 taking the top spot of the 'best performing asset' last year. Shiba Inu also reached its all-time high of $0.00008616, during this period and attracted heavy bullish sentiments. It was during this time last year that the world took notice of SHIB and everyone jumped on its bandwagon.
However, things have changed from October 2021 to 2022 as the markets are under bearish grips. Shiba Inu has mostly traded on the back foot this year showing little to no gains in the indices. This article will show how many 'zeroes' Shiba Inu deleted from last year to the present.
Also Read: How Long Will Shiba Inu Take to Reach $1? Let's Do the Math
How Many 'Zeroes' Shiba Inu Deleted From October 2021 to 2022?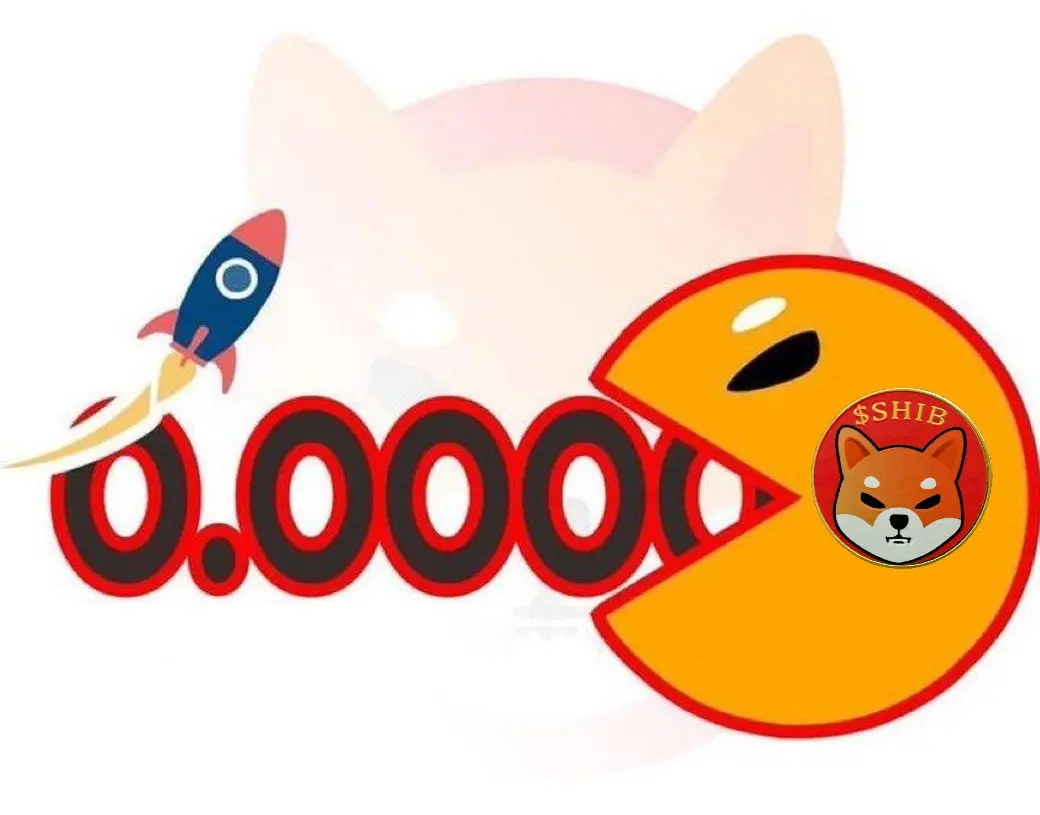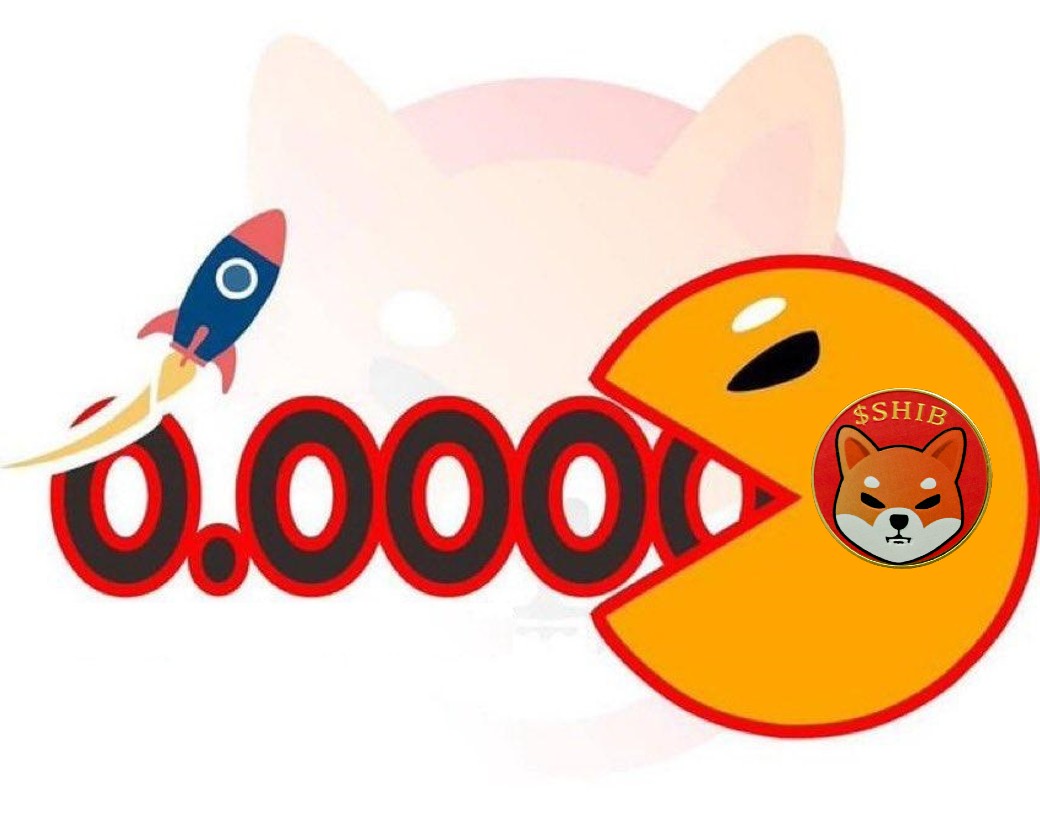 Shiba Inu was trading with five 'zeroes' in September 2021 but deleted a 'zero' the next month in October 2021 after it spiked 1,000%.
SHIB was trading at $0.00008616 (four 'zeroes') in October 2021 and did not delete a 'zero' the entire year. Therefore, from October 2021 to 2022, Shiba Inu was trading with four 'zeroes' only and failed to remove a 'zero'.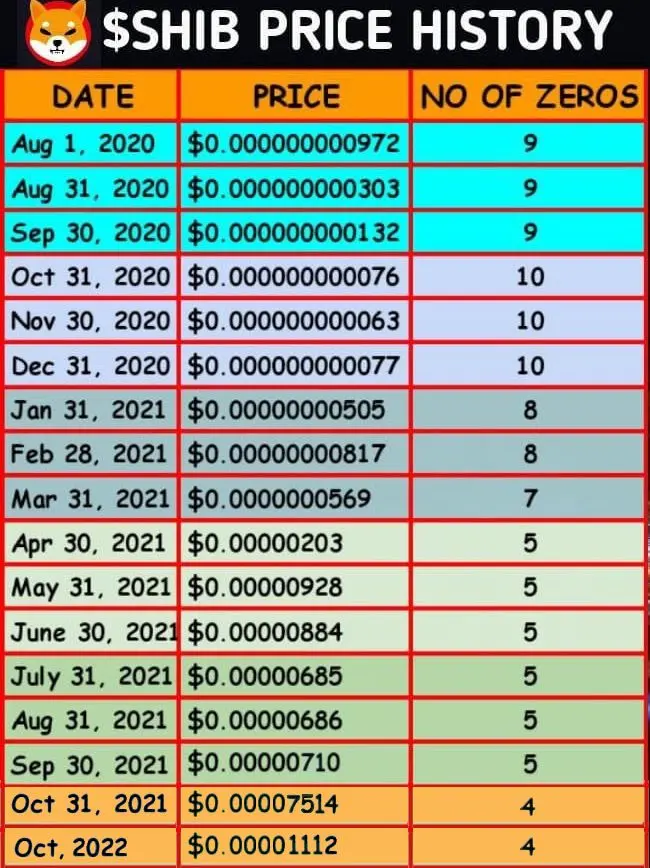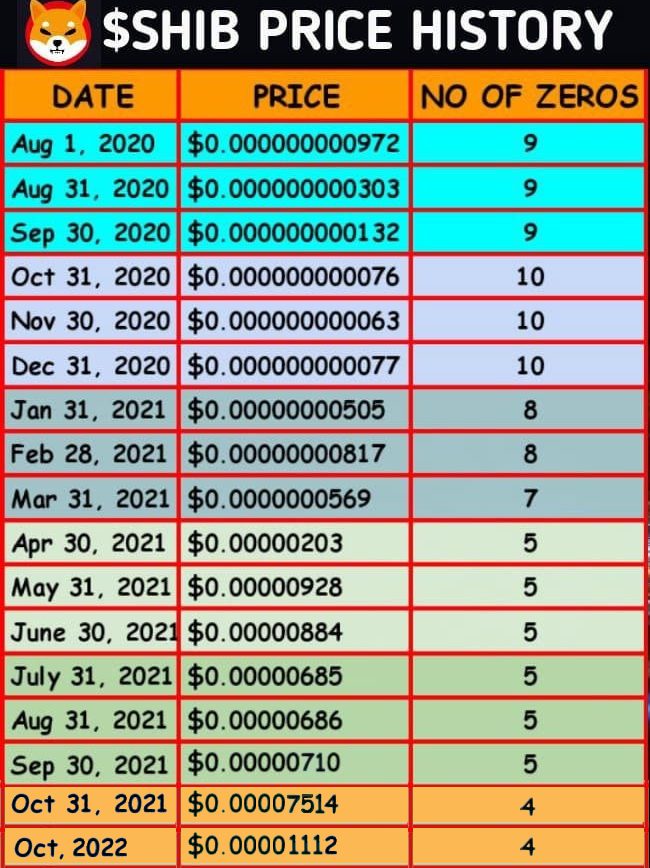 It's been nearly 365 days since SHIB knocked out a 'zero' in the indices but briefly added a 'zero' in June 2022. However, it knocked out the 'zero' three days later after it jumped 50% thereon.
The dog-themed token has slim chances of deleting another zero this year due to the bearish markets. The token might not experience a rally as the markets are expected to face further corrections.
At press time, SHIB was trading at $0.00001112 and is down 0.2% in the 24 hours day trade. The canine-themed token is up 58.1% in the last 365 trading days.