Throughout the years, there have been numerous success stories related to the cryptocurrency industry. Many individuals have been able to witness significant growth in their investment portfolios by pouring small amounts of money into meme coins like Shiba Inu [SHIB]. However, with the recent decline in the market, the question arises whether it is still possible for people to become cryptocurrency millionaires.
According to a new report from CoinGecko, an investor would need an average of $66,298.25 to become a millionaire by investing in meme coins. The report arrived at this conclusion by analyzing the price returns of ten different meme coins. It is important to note that investment requirements for individual meme coins are likely to vary. Additionally, the amount needed to become a millionaire may differ for each asset.
For instance, to reach $1 million by investing in Shiba Inu, an investor should make an investment of $11.87. However, it is important to remember that the required investment amount to reach $1 million is likely to change for different meme coins. An initial investment of $820 is required for Dogecoin [DOGE] to reach the million mark.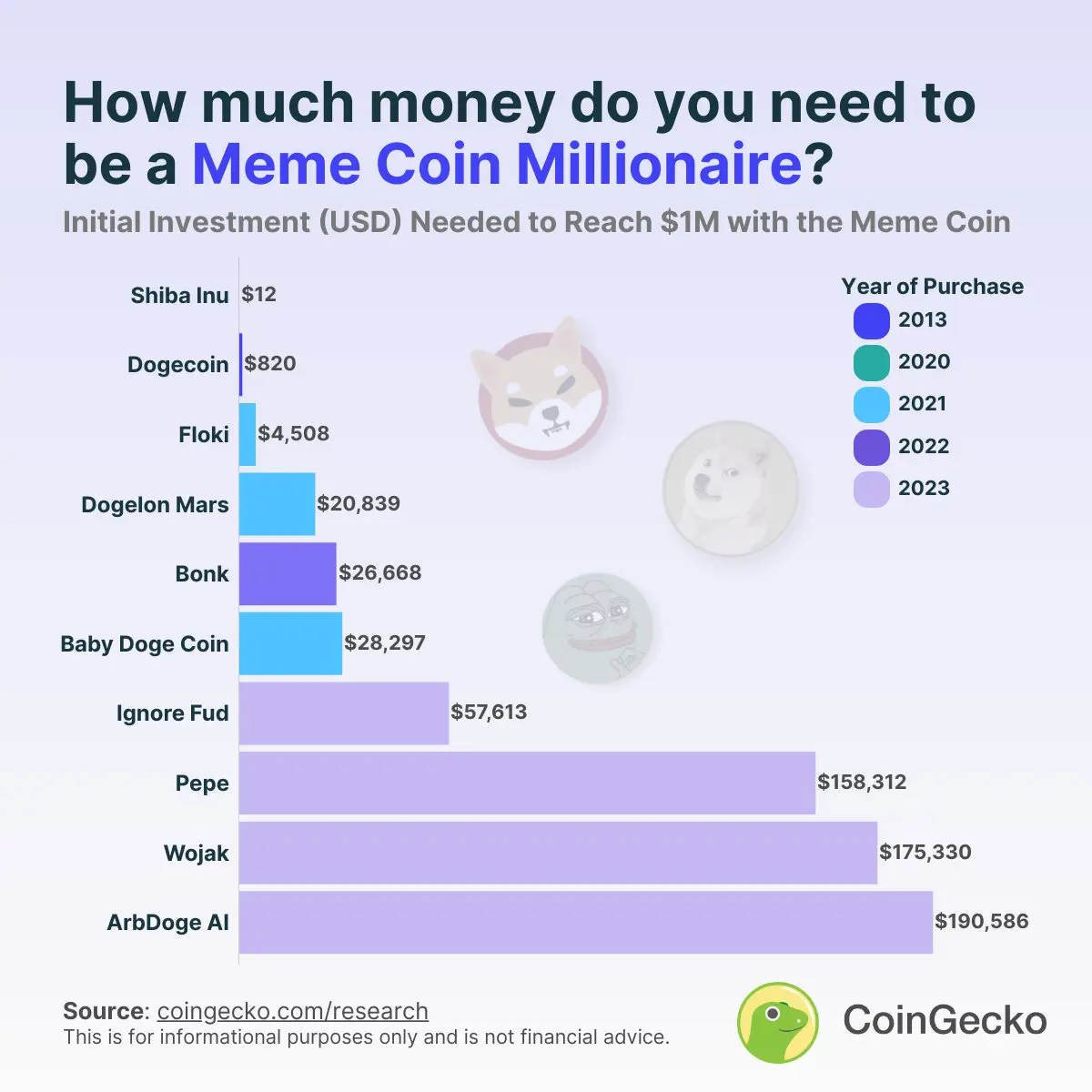 It should also be noted that the investment varies according to the year as well. The report details,
"Someone buying into the first meme crypto Dogecoin on December 15, 2013, would have needed to put in $819.51 to become a millionaire. This is much higher than the amount needed to be a Shiba Inu millionaire, but the initial investment to become a Dogecoin millionaire can still be considered relatively affordable, for those with middle income and moderate risk tolerance."
So how quickly can you become a Shiba Inu millionaire?
Considering the year of purchase as 2020, the fastest a Shiba Inu investor could reach $1 million is in 453 days. On the other hand, Dogecoin would take the longest time, almost 7 and a half years, or 2,701 days, for an investment of $819.51 to grow to $1 million.
In contrast, the fastest an investor in Bonk could reach $1 million was only 7 days. This is with an investment of $26,667.85. Among the 2021 meme coins, the price of Dogelon Mars grew the quickest, requiring only 19 days. The asset needs an investment of $20,838.51 to turn into $1 million. But, it took significantly longer for FLOKI and Baby Doge Coin. These assets were taking 4 months and 7 months, respectively, to reach $1 million.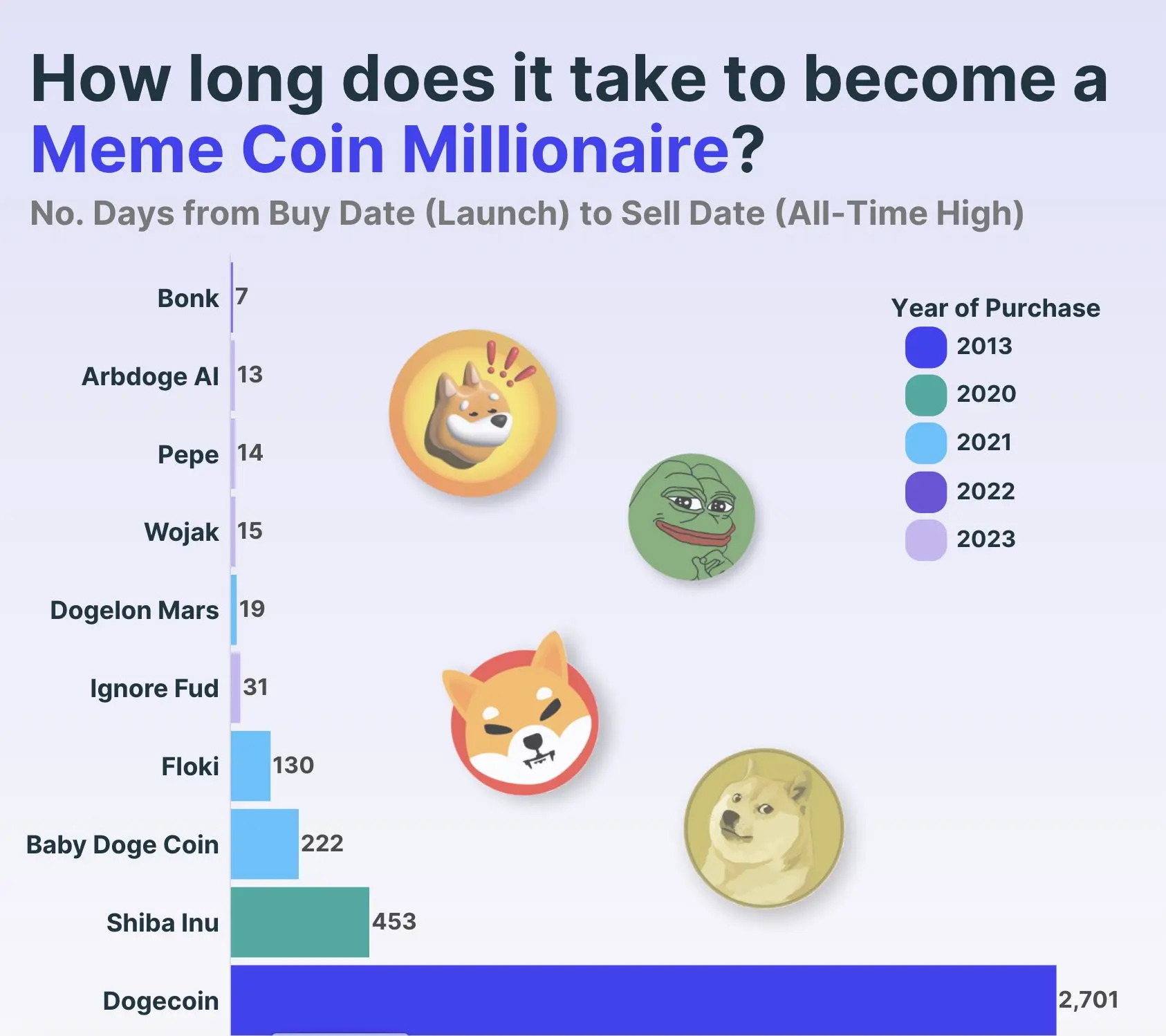 Even though the above data looks promising, it is essential to understand that investing in meme coins is highly speculative. It involves significant risks. The market for meme coins is volatile, and prices can fluctuate rapidly in short periods.