Solana has advanced significantly in the DeFi, NFT, and Web3 markets since its launch in April 2019. Hundreds of projects are currently underway in Solana, and more are soon to follow.
According to Solana's website, "low cost, forever" is the company's main selling proposition. The network is engaged in direct competition with several blockchains, including Ethereum. Even though there is competition between different blockchains, users would want to bridge from Solana to the Ethereum network. Before we dive into the detailed steps on how to bridge, let us understand what is bridging.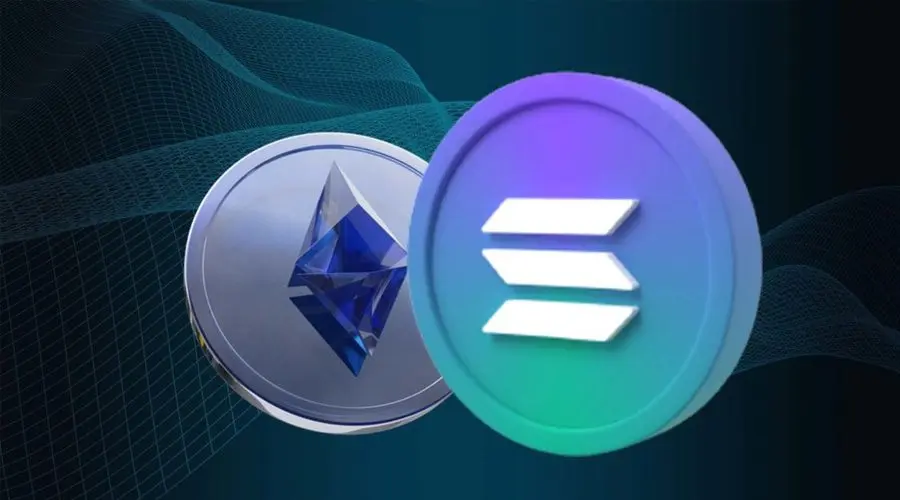 Bridging in a nutshell
Bridging is nothing but the process of transferring tokens or coins from one blockchain to another one. This is essential as there exist multiple blockchains with each one having their native tokens or coins. The bridge helps to move the assets from one blockchain to another, making the process easier. The process exists in general, especially for cryptocurrencies that don't have cross-chain support. Bridging is possible through cross-chain bridges and sidechains, etc.
Interoperability between Solana and Ethereum is a fascinating breakthrough in the field of blockchains. It allows users to effortlessly transfer assets between the Solana and Ethereum networks.
Now that we have a basic understanding of bridging, let us focus on how to bridge from Solana to Ethereum.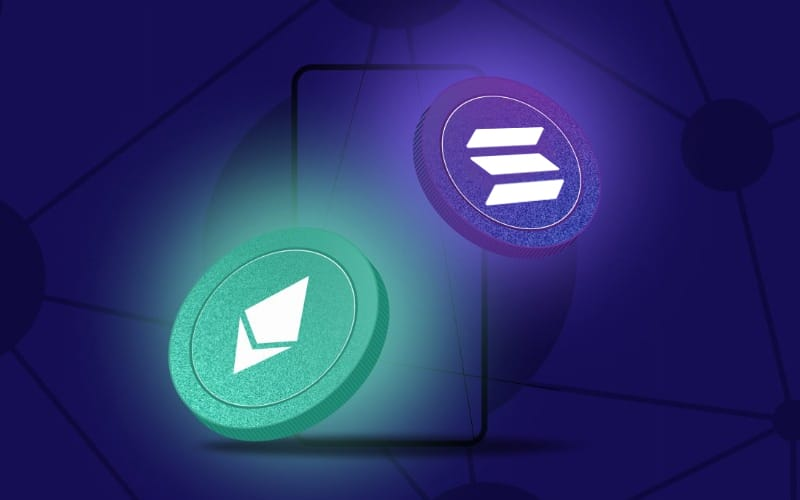 How to bridge from Solana to Ethereum with Allbridge
There are a few options to look into while bridging from Solana to Ethereum. Let us look at how to do it with Allbridge. Allbridge helps to connect EVM networks like Polgon, and Ethereum with non-EVM chains like Solana, Fantom, and Near.
Follow the steps below to bridge your tokens from Solana to Ethereum:
Go to Allbridge.
Connect your Solley, Phantom, or Exodus wallet.
Choose the option from Solana to Ethereum.
Type in the address, select the number of tokens, and click on send to finalize the transaction.
How to Bridge From Solana To Ethereum using Portal
Previously known as Wormhole Bridge, Portal Bridge is another good option to go for to move assets between these blockchains. The portal also has better liquidity for various tokens. Here is how you can bridge tokens using Portal Bridge.
Visit the Portal Bridge website.
Connect your Ethereum and Solana wallets.
Choose the token that you want to bridge from SOL and ETH networks.
Type in the number of tokens that you want to transfer.
Double-check and confirm the transaction.
Using a CEX
While the above two options are available, it is also possible to do bridging using a CEX. But doing so also comes with the security risks of a CEX, which one should be wary of. Follow the steps below to bridge tokens from SOL to the ETH network.
Open your CEX account.
Go to your wallet and transfer ETH from your wallet.
Once you receive the assets, convert your crypto to a native token, like SOL.
Withdraw your SOL and then send it to your Solana wallet.
While it is always better to use portals like Allbridge and Portal, CEX can also be considered as an option to do so. However, CEXs include the necessity to do KYC and submit personal information.