How to Buy Crypto With Deutsche Bank: A Comprehensive Guide
Cryptocurrencies have gained significant traction as viable investment assets in today's evolving financial landscape.
Deutsche Bank doesn't directly offer cryptocurrencies. Customers can access the crypto market through regulated third-party exchanges.
This guide will walk you through buying crypto with Deutsche Bank, providing step-by-step instructions and valuable insights to help you navigate the world of digital currencies.
Also read: How To Buy Cryptocurrency Using A Prepaid Card.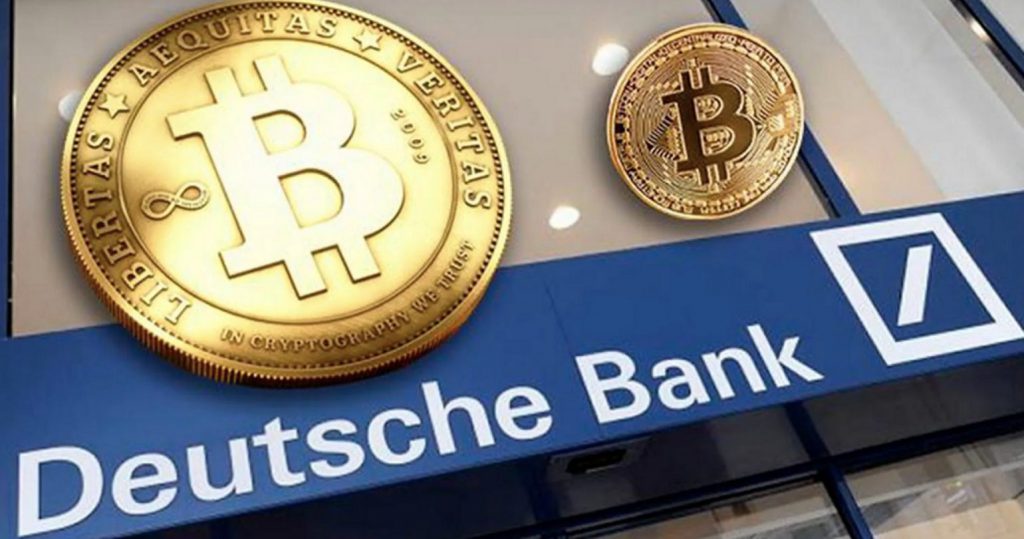 Understanding the Relationship Between Deutsche Bank and Cryptocurrencies
Based in Frankfurt, Germany, Deutsche Bank acknowledges cryptocurrencies' rising significance in the global financial landscape.
The bank lacks a native crypto platform but permits fund transfers to regulated crypto exchanges for customers.
Deutsche Bank partners with approved exchanges, like BaFin-regulated ones, to ensure customers access secure crypto investment environments.
This approach enables customers to diversify their investment portfolios and potentially benefit from the growth of cryptocurrencies.
Selecting the Right Crypto Exchange
To buy crypto with Deutsche Bank, choose a trusted and regulated crypto exchange that accepts deposits from Deutsche Bank accounts. One such exchange that stands out is eToro.
With over 30 million users and a strong reputation, eToro offers a wide selection of cryptocurrencies and is supervised by BaFin, making it a safe and cost-effective option for Deutsche Bank customers.
Consider security, fees, available cryptos, user experience, and compliance when choosing a crypto exchange.
By opting for a regulated exchange like eToro, you can ensure that your investments are protected and that you operate within the bounds of legal requirements.
A Step-by-Step Guide to Buying Crypto with Deutsche Bank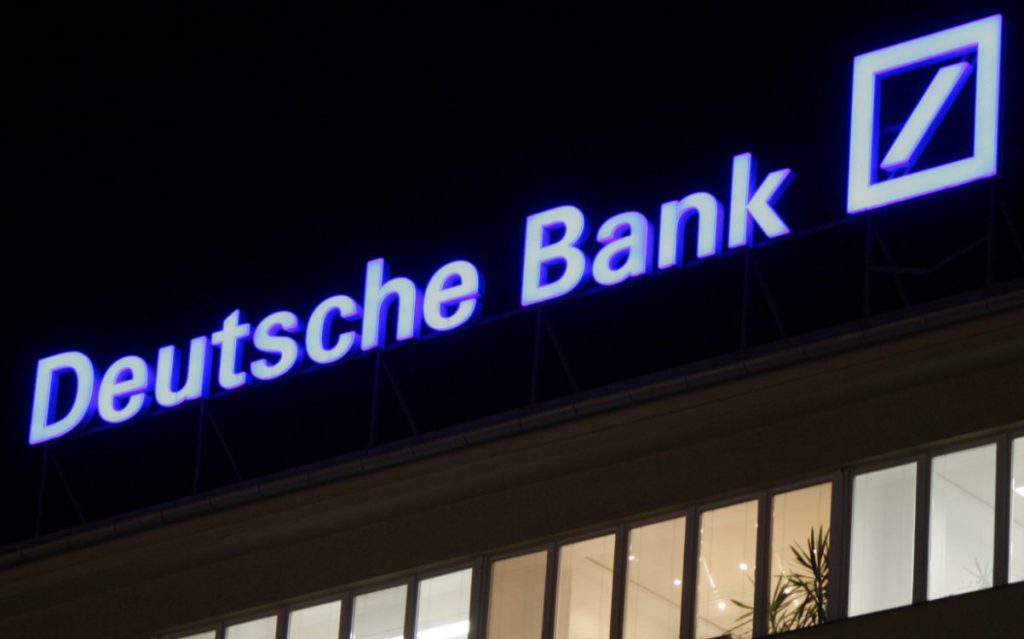 Now that you have chosen a reputable crypto exchange, let's walk through the step-by-step process of buying crypto with Deutsche Bank, using eToro as an example.
Step 1: Create an Account and Verify Your identity.
The first step is to visit the eToro website and create an account. Provide the required information and complete the identity verification process. This step is crucial to ensuring compliance with regulatory standards and protecting against fraud.
Step 2: Deposit Funds from Your Deutsche Bank Account
Once your account is set up and verified, navigate to the funding section of the eToro platform. Choose the option to deposit funds and select Deutsche Bank as your preferred method. Follow the instructions to initiate a fund transfer from your Deutsche Bank account to your eToro account.
Step 3: Connect Your Deutsche Bank Account or Payment Card
Connect your Deutsche Bank account or payment card (debit or credit card) to your eToro account to facilitate future transactions. This step streamlines depositing and withdrawing funds, providing you with a seamless experience.
Step 4: Explore the Crypto Marketplace and Make Your Purchase
With your account funded, you can now explore the wide range of cryptocurrencies on the eToro platform. Take the time to research different cryptocurrencies and their potential before deciding.
Once you have chosen the crypto asset you want to buy, click on the "Buy" button and follow the prompts to complete your purchase.
Step 5: Securely Store Your Crypto Assets
After purchasing crypto assets, it's crucial to store them securely. Consider using a hardware or secure digital wallet provided by the exchange.
Additionally, these wallets employ advanced security measures to protect your assets from unauthorized access and potential cyber threats.
Also read: How to Buy Crypto with Google Pay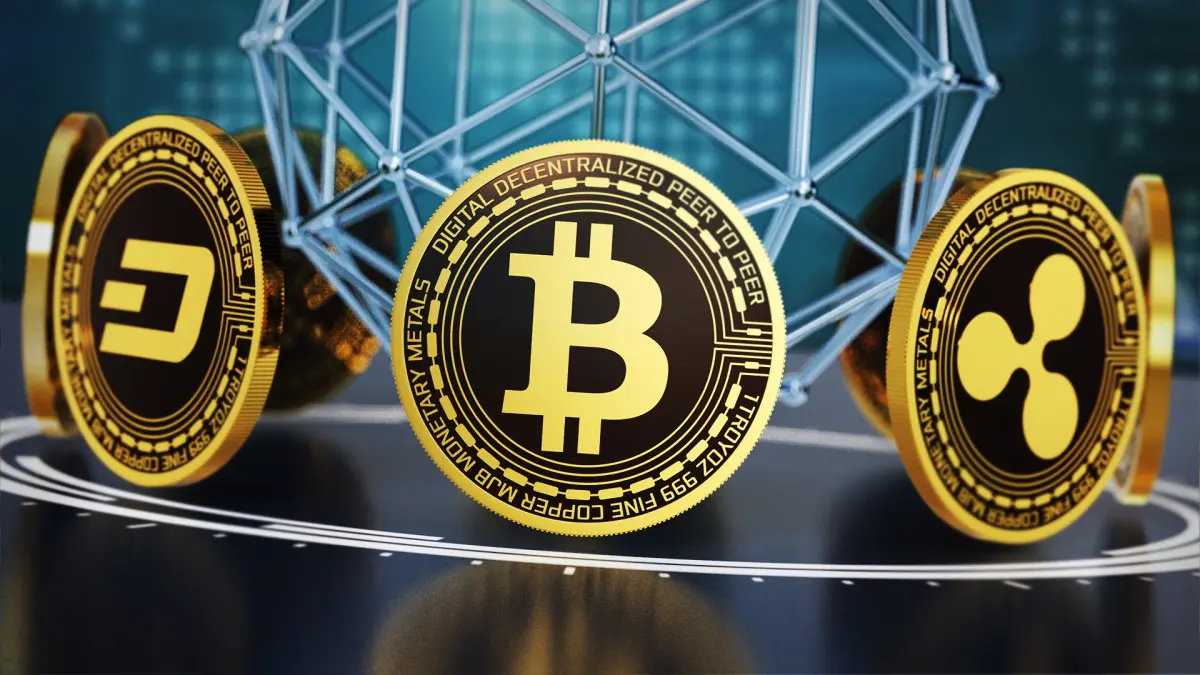 Fees and Costs Associated with Buying Crypto with Deutsche Bank
When buying crypto with Deutsche Bank, it's important to know the fees and costs involved. Each crypto exchange may have its own fee structure, including deposit fees, withdrawal fees, trading fees, and spread fees.
These fees can vary significantly between exchanges, so it's essential to research and compare different platforms to find the most cost-effective option.
eToro, for example, offers competitive fees and no commission on stock purchases. This makes it an attractive choice for cost-conscious investors looking to minimize expenses while investing in cryptocurrencies.
Deutsche Bank's Crypto-Friendly Approach
Deutsche Bank has demonstrated a crypto-friendly stance by allowing its customers to invest in cryptocurrencies through approved third-party platforms.
By supporting transfers to regulated exchanges, Deutsche Bank ensures that its customers can access a secure and compliant environment for buying and selling digital assets.
In addition to enabling crypto investments, Deutsche Bank has shown interest in further developing its involvement in the crypto space.
The bank has explored the possibility of launching a crypto custody platform for institutional investors, which would provide a secure storage solution for digital assets.
Conclusion: Embracing the Future of Finance with Deutsche Bank
In conclusion, While Deutsche Bank doesn't offer cryptocurrencies directly on its platform, it has embraced the growing significance of digital assets by enabling its customers to invest in cryptocurrencies through regulated third-party exchanges.
By partnering with reputable exchanges like eToro, Deutsche Bank ensures that its customers can safely and conveniently buy and sell cryptocurrencies while complying with regulatory standards.
Furthermore, as the crypto market continues to evolve, Deutsche Bank remains committed to exploring innovative solutions and supporting the adoption of digital currencies.
By providing access to the crypto market, Deutsche Bank empowers its customers to diversify their investment portfolios and participate in the future of finance.
So, if you're a Deutsche Bank customer looking to venture into the world of cryptocurrencies, follow the steps outlined in this guide, choose a reputable and regulated exchange like eToro, and start your crypto investment journey with confidence.
Remember, the crypto market is highly volatile, and it's important to conduct thorough research, exercise caution, and only invest what you can afford to lose. Happy investing!