In what was a landmark development for the meme token, Pepe Coin was listed on the largest crypto exchange in the world by trading volume. Yet, with the listing announced today and set to arrive alongside Floki Inu (FLOKI), we discuss how to buy Pepe Coin (PEPE) on Binance. 
PEPE has experienced a meteoric rise since its arrival just a few weeks ago. Moreover, the coin has already surpassed a market cap of more than $1 billion, according to CoinMarketCap. Additionally, the newest meme coin competitor has been propelled past Shiba Inu (SHIB) and Dogecion (DOGE) in trading volume. Subsequently cementing its status as a potential rival. 
Conversely, it is important to note that, although the listing has been announced, it is not currently available. Moreover, the token will officially be listed on May 5, 2023.
How to Buy PEPE on Binance
Create a Binance Account
Firstly, users will have to create a Binance account if they do not already have one. This step requires prospective users to verify their identity with the cryptocurrency exchange before they can begin purchasing or trading crypto. 
There are two ways to register on the exchange: either through the Binance app or the website. The process is as simple as registering for any monetary service. Users will need their email or phone number and personal account details, and they will receive a verification code. 
Choose How You Want to Buy Pepe Coin (PEPE)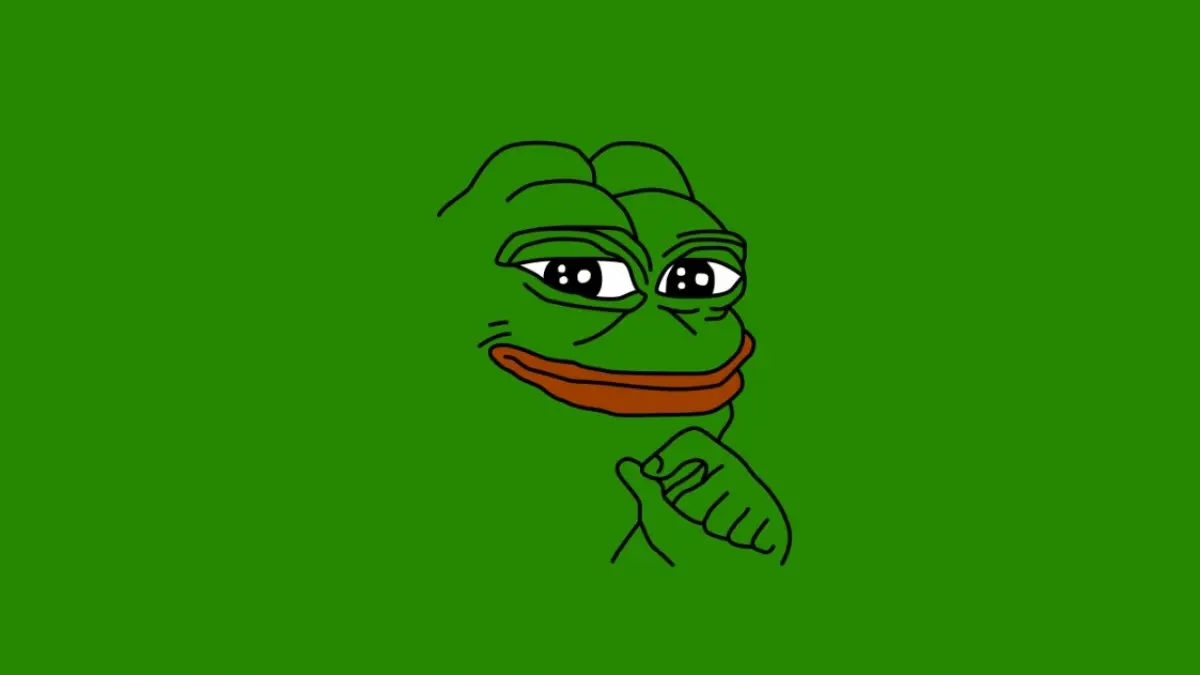 Subsequently, after account creation and verification, you'll be able to purchase the asset. Specifically, you'd click on the "Buy Crypto" link available on the top left of the Binance website. Then, the screen will show you what coins are available based on the country that you live in.
There will be several ways to purchase Pepe Coin when it is listed on the Binance exchange. Subsequently, it depends on the specific user and what works best for them. Firstly, and what may be the easiest for new users, is purchasing PEPE with a Visa or MasterCard. This process is as simple as selecting "Buy with a Credit/ Debit Card" and inputting your credit card details.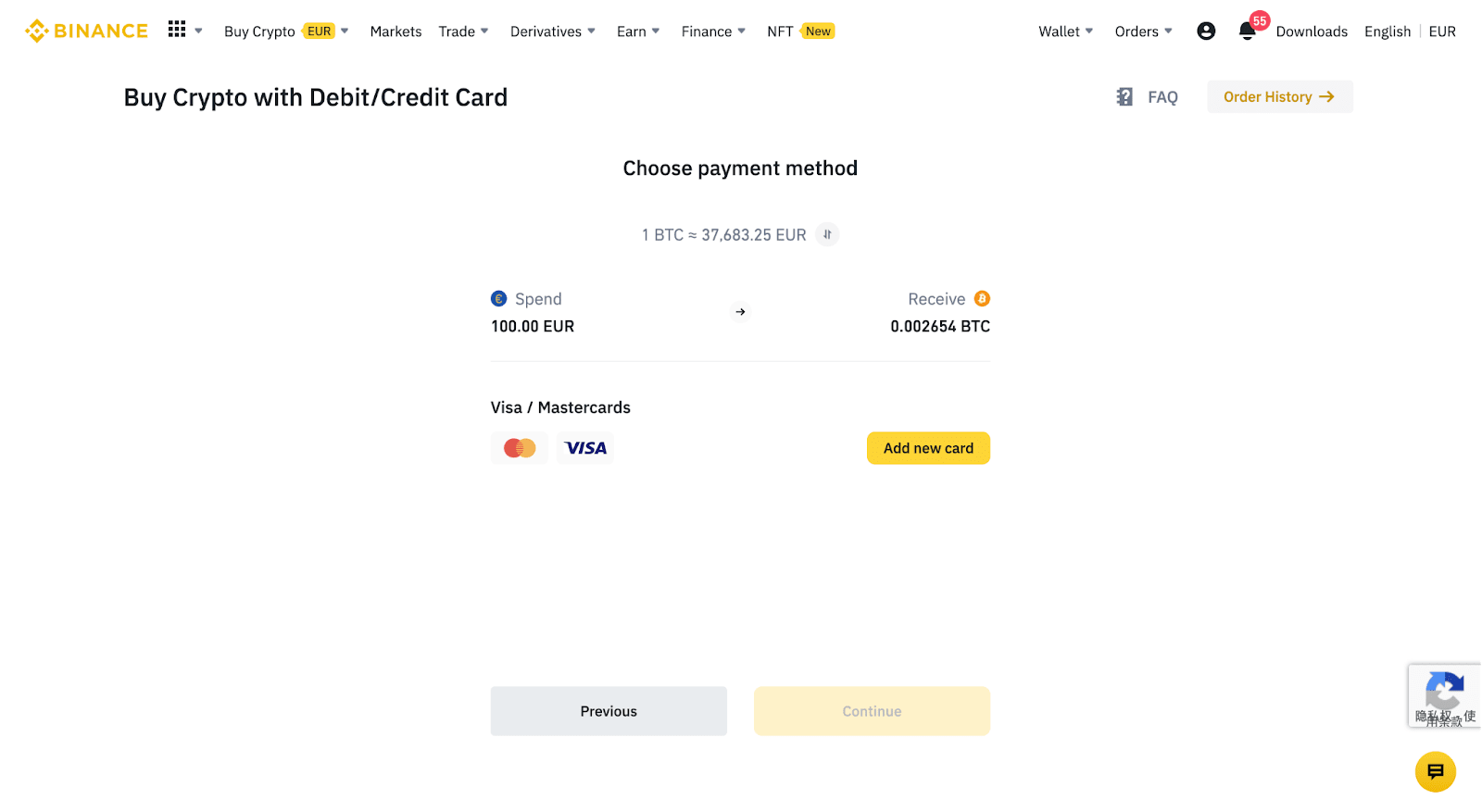 Additionally, users are able to purchase PEPE from other users directly. Moreover, this method provides users with the ability to utilize Binance's peer-to-peer service. The service allows you to purchase cryptos using multiple fiat currencies and varying payment methods. 

Subsequently, the process is as simple as selecting the "Buy Crypto" option on the Binance website, and then selecting the "P2P Trading" option. Then, you'll input "PEPE" on the Buy tab available on the P2P screen, where you will see trade advertisements offered by various Binance users. 
Finalizing Your PEPE Purchase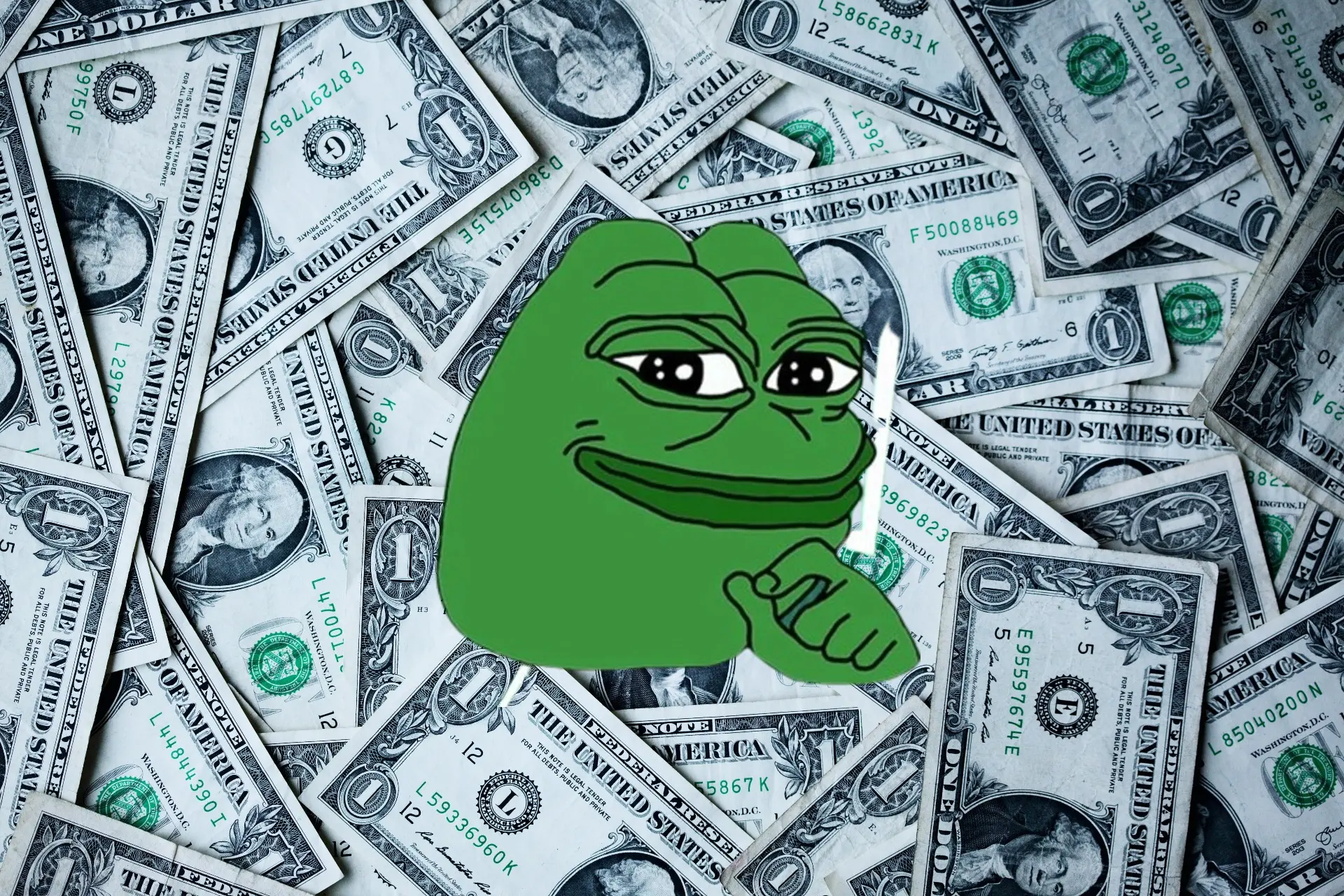 Users will have one minute to place a confirmation of their purchase at the current price. Alternatively, after that minute has passed, the order will be recalculated based on the market price when that minute's time limit expires. However, users can click the refresh option to see the new order amount at the current market price.
Following your purchase, you will have the option of storing your new Pepe Coin in your own crypto wallet or on your Binance account. However, we'd recommend storing your newly acquired PEPE in your own custody, to ensure maximum security.