Pepe Coin (PEPE) is the latest craze to grasp the crypto sector. The token has gained as much as 665% in the last week and 585% in 14 days. The asset has led to many investors bowing down in FOMO (fear of missing out) of what many think is the new memecoin king. However, a parallel development has taken place thanks to the craze around the frog-themed crypto project. Demand for Pepe Coin (PEPE) has caused a surge in Ethereum (ETH) gas fees. Gas fee on the popular network has reached one-year highs due to increased transactions to buy PEPE.
On May 4, the average cost of a single Ethereum transaction increased above $15.82. Although Ethereum's average transaction costs rose to between $50 and $70 in 2021, things have been relatively quiet since the market collapsed in May 2022.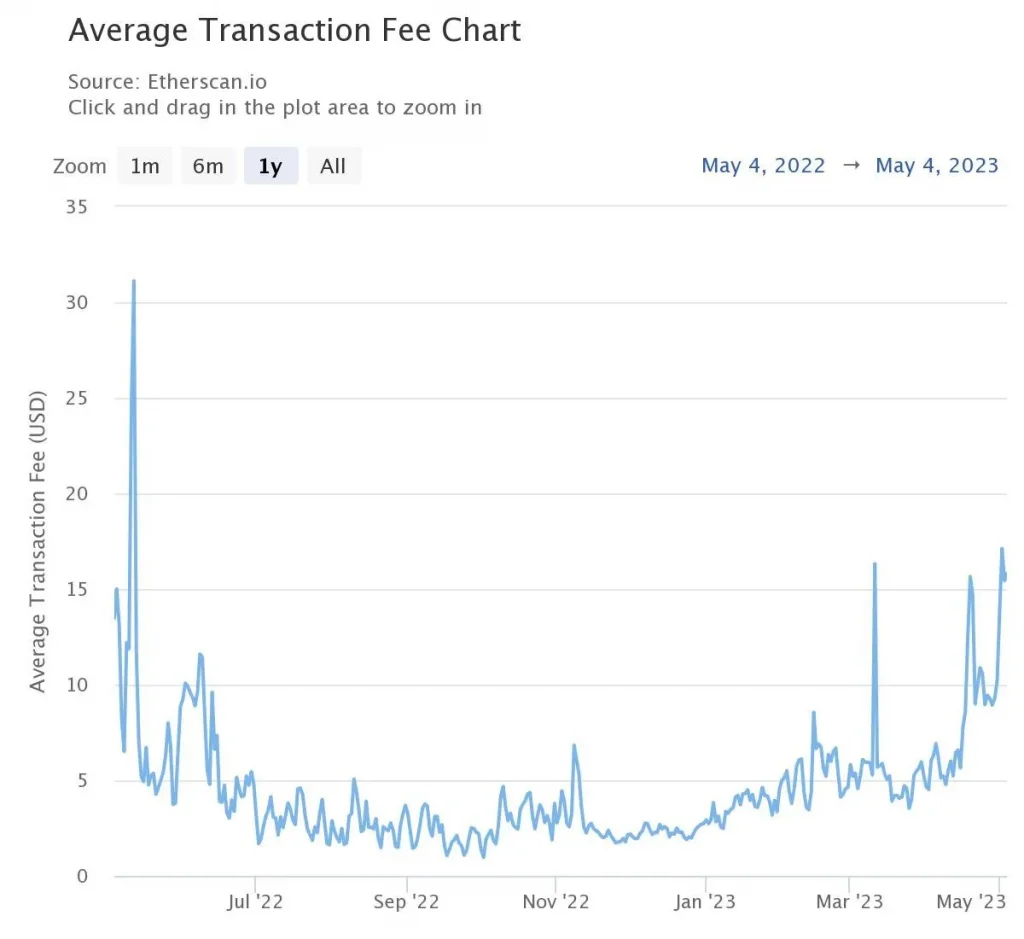 PEPE trade volume on Uniswap has topped $150 million over the past 24 hours, outpacing Wrapped Bitcoin (WBTC) and USDT stablecoin levels. On May 1, the PEPE token, with a market capitalization of nearly $500 million, also broke into the top 100 cryptocurrencies. The project is getting close to reaching a $1 billion market cap valuation.
Ethereum witnesses increased burns due to Pepe Coin
Due to the higher gas prices, 9,392 ETH were burned during the last 24 hours, reaching a one-year high. In 2021, Ethereum underwent a hard fork, which leads to the burning of a portion of all Ethereum transactions. As a result, more ETH is destroyed on the network as activity rises. Moreover, gas fees for Layer-2 transactions have increased as a result of the increase in Ethereum's transaction fees.
Nonetheless, PEPE's rise, although meteoric, might be fueled by FOMO and the hopes of making a quick buck. The project does not have a lot of use cases, nor does it have a lot of liquidity. At press time, PEPE was trading at $0.00000208, up by 56% in the last 24 hours.