Pepe Coin blasted itself to the moon by doubling in price twice during the weekend. In an unbelievable move, it also entered the top 100 list of cryptocurrencies in market cap and currently stands at the 85th position. Early investors are sitting in heaps of profits as the meme currency deleted two 'zeroes' in the last three weeks. It is up nearly 52% on Monday alone and is attracting heavy bullish sentiments in the indices.
Also Read: Pepe Coin: $1,000 Investment Could Have Turned To $8 Million in 5 Days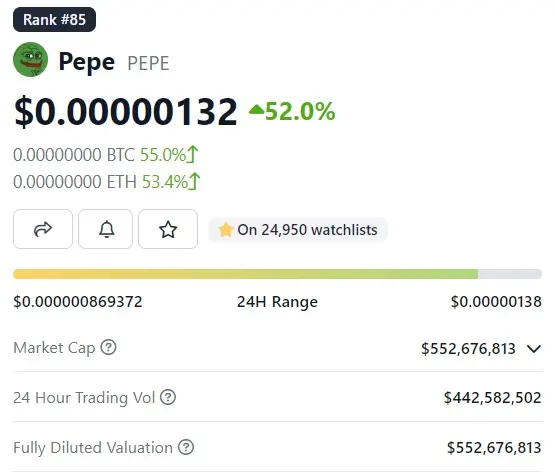 An investor who took an entry position within an hour of its launch on April 15, 2023, accumulated 5.9 trillion tokens for $251. The investor swapped $251 worth of ETH to purchase Pepe coins and its price jumped astronomically over the next three weeks. Leading cryptocurrency exchange OKX listed the meme token on Sunday and Binance CEO CZ mentioned the meme coin during the latest AMA.
Pepe Coin: Investor's Portfolio Balloons To Nearly $8 Million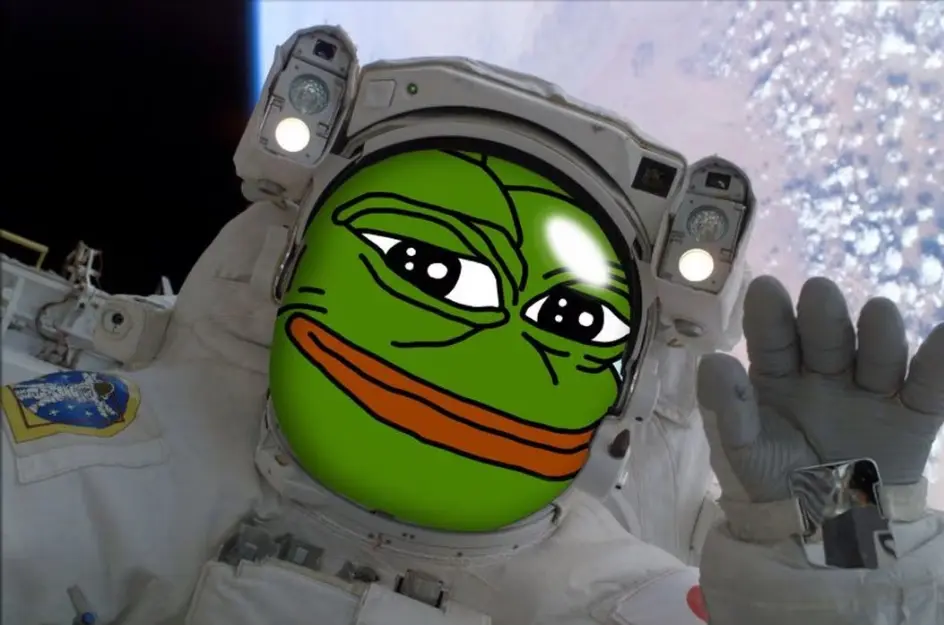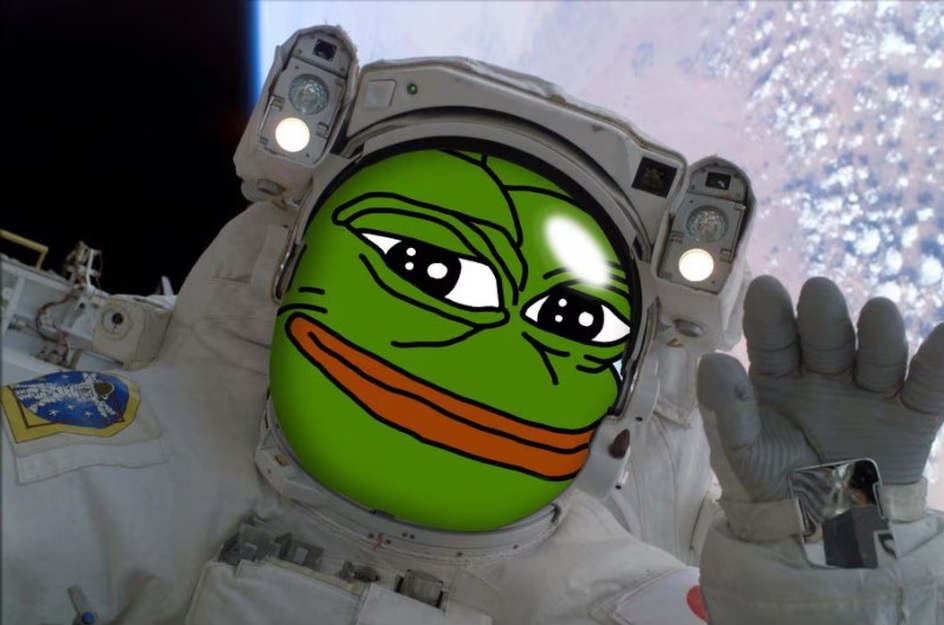 Leading on-chain metrics firm Lookonchain previously dished out a transaction showing an investor making $1.14 million with the $251 investment. The investor did not sell his/her holdings last month and continues to hold Pepe Coin through its ups and seemingly fewer 'downs'.
Also Read: Shiba Inu: Can SHIB Reach $0.001 in 2023?
Pepe Coin reached yet another new all-time high of $0.00000138 on May 1, 2023. Therefore, the same $1.14 million ballooned to $7.7 million on Tuesday, May 2. That's a phenomenal return in three weeks of investment. The user made life-changing gains and could lead a comfortable future if he/she decides to sell.
Also Read: Shiba Inu: AI Predicts When SHIB Could Delete Its Next 'Zero'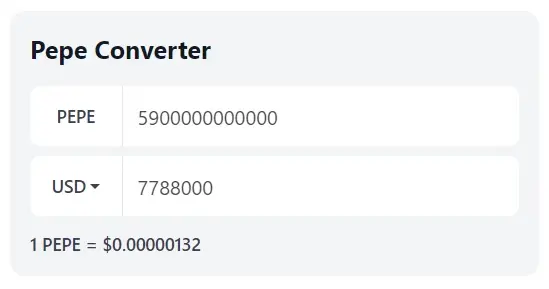 However, the investor has not sold the holdings and most probably believes that Pepe Coin could scale up further. If it does, the $7.7 million could double yet again and deliver rewards leading to generational wealth. At press time, Pepe Coin was trading at $0.00000132 and it is up 52% in the 24-hour day trade. It is down 3.75% from its all-time high of $0.00000138, which it reached on May 1, 2023.