Pepe Coin delivered unbelievable returns to investors who purchased the token within half an hour of its launch, turning them into millionaires. Watcher Guru previously reported how an individual investor swapped 0.125 ETH worth $251 and purchased 5.9 trillion Pepe tokens.
When Pepe reached its previous all-time high of $0.000000301298, the 5.9 trillion tokens made the $251 investment balloon to $1.14 million. The phenomenal and life-changing returns turned into reality in less than four days post-investment.
Also Read: Shiba Inu: Can SHIB Reach $0.001 in 2023?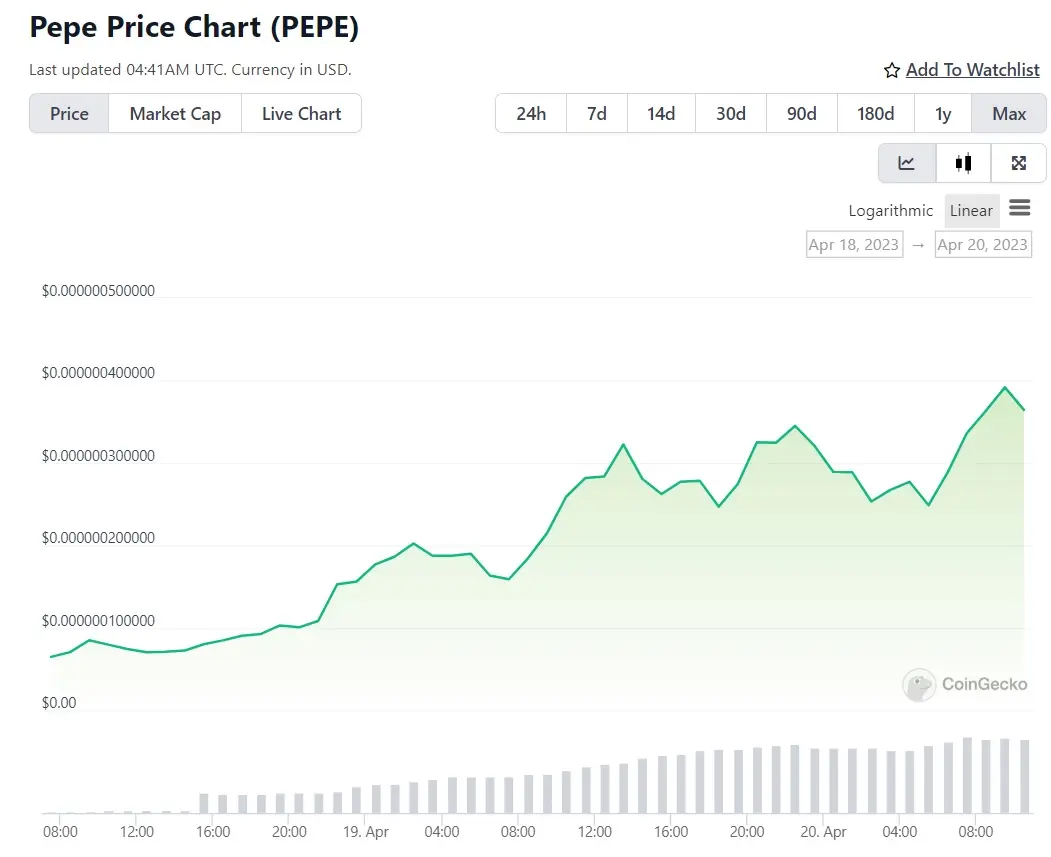 Nonetheless, the investor has not sold his/her holdings despite turning into a millionaire overnight. It is assumed that the investor believed that the meme coin could spike further and generate many more millions. Its price has tripled since then and the token is attracting heavy bullish sentiments in the indices. Pepe is a new meme currency in town with investors flocking to grab a hold of it, thinking that it's a money-making machine.
Also Read: Shiba Inu: AI Predicts When SHIB Could Delete Its Next 'Zero'
Pepe Coin: $1,000 Could Have Turned to $8 Million Today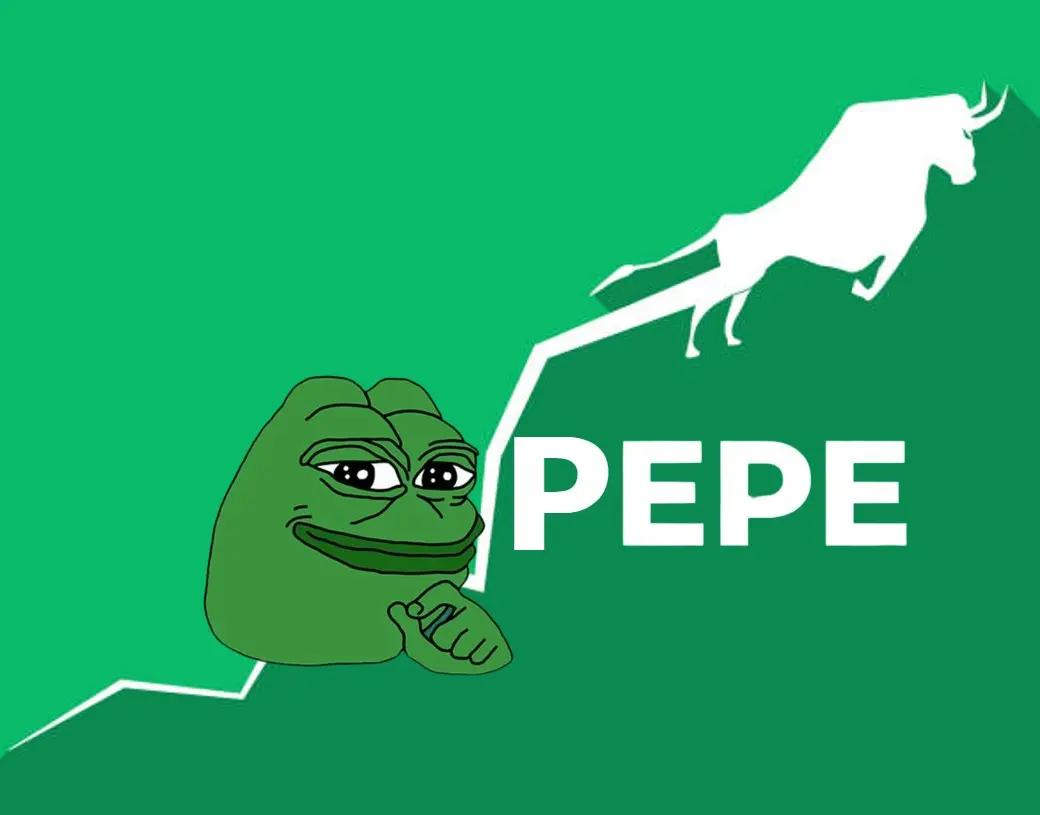 If you invested $1,000 in Pepe Coin on the day of its launch, you could have accumulated 20 trillion tokens. Pepe reached a new all-time high on Thursday touching the $0.000000399788 mark. Therefore, the $1,000 invested five days ago could have possibly turned to $7.9 million today when it reached its ATH.
Also Read: SHIB: A $1,000 Investment Turns to $22 Million in April 2023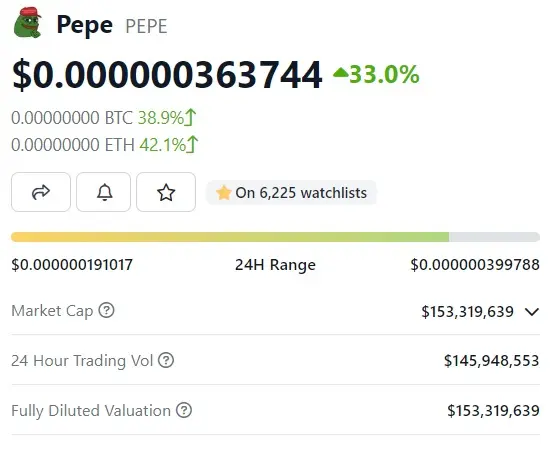 Timing plays a crucial role, as investors who purchased the same amount for $1,000 a day later of its launch got to accumulate billions of tokens but not trillions. Only investors who picked Pepe within hours of its launch are seeing their portfolios balloon above $1 million.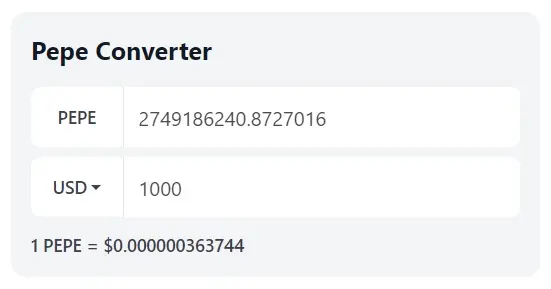 Also Read: Man Misses Making $21 Million With An Investment of $200 In SHIB
At present, a $1,000 investment can fetch you only 2.7 billion tokens but not trillions anymore. Also, there is no guarantee that Pepe Coin could spike again like it did in the past four days. The early birds ate their worms but the newcomers might not taste their success if the token begins to dip.
At press time, Pepe was trading at $0.000000363744 and is up 33% in the 24-hour day trade. It is down just 5.87% from its all-time high of $0.000000399788, which it reached minutes ago.