Shiba Inu prides itself on deleting six 'zeroes' in 10 months in 2021, making early investors millions. The 'zero' deleting spree attracted thousands of new and first-time investors into SHIB who wanted to taste its success. Unfortunately, the gates closed right under their nose after SHIB reached its all-time high of $0.00008616 in October 2021.
The dog-themed token is struggling to reclaim its previous glory and dipped throughout 2022. The tables did not turn in 2023 either, as SHIB remains trading sideways testing the patience of investors.
Also Read: Shiba Inu: AI Predicts When SHIB Could Delete Its Next 'Zero'
Can Shiba Inu Reach $0.001 in 2023?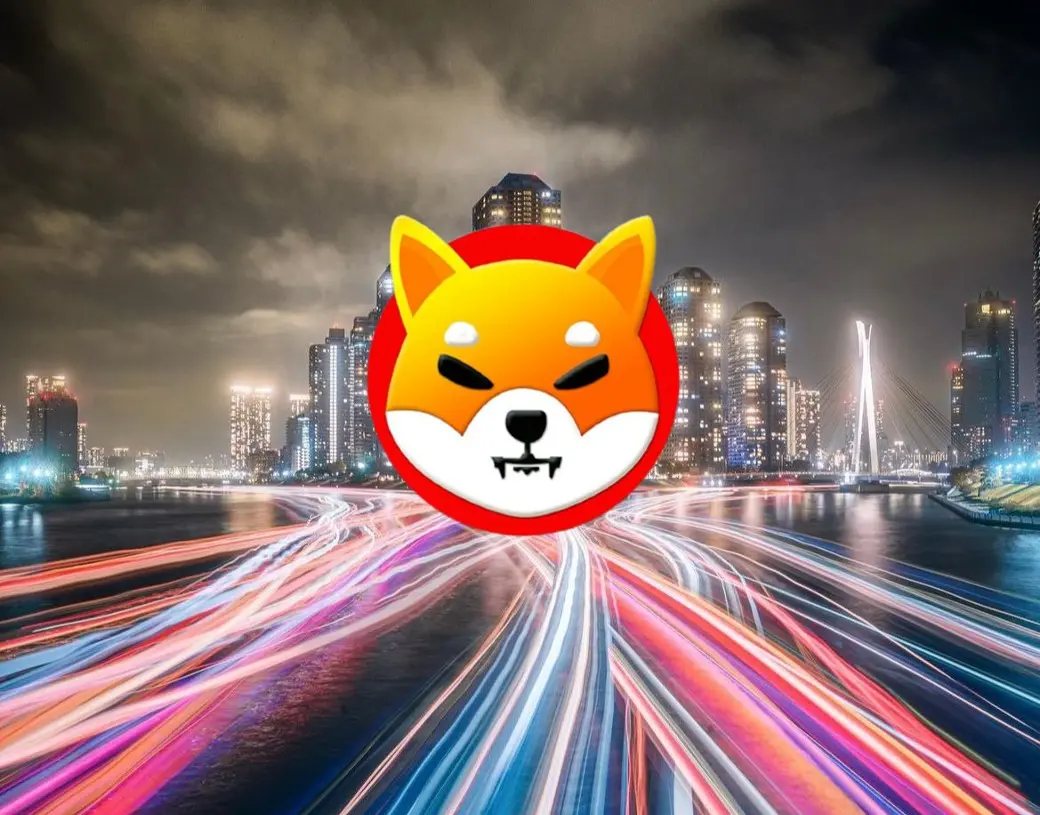 Shiba Inu is currently trading at $0.00001100 and to reach $0.001, it needs to delete two 'zeroes' in the next eight months. For that to happen, SHIB needs to rally similarly as it did in early 2021 and repeat the astonishing feat. So will it rise as it did in the past and deliver similar gains in 2023? The answer might be no.
The markets are experiencing roadblocks every other day giving no room for both stocks and cryptos to rally. For Shiba Inu to reach $0.001, it needs to rise another 15,000% from its current price which seems to be impossible this year.
Also Read: SHIB: A $1,000 Investment Turns to $22 Million in April 2023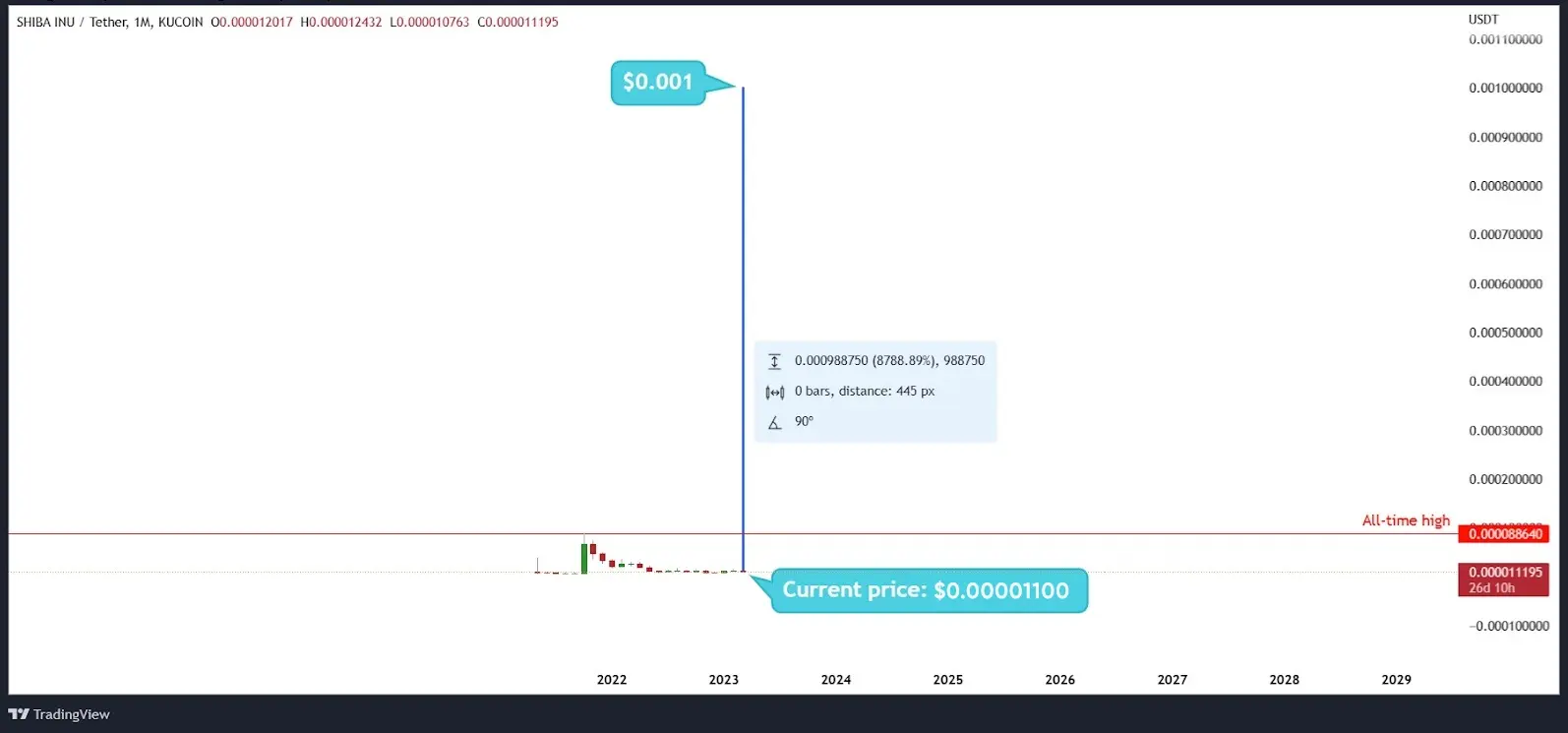 In addition, for it to reach $0.001, Shiba Inu's market cap needs to climb above $550 billion. Its market cap is nearly 10 times lesser than the desired target of $6.4 billion currently.
Therefore, a behemoth spike much bigger than the early 2021's rally needs to take place for that to turn into reality. As much as investors believe in fairy tales, this tale might not be a reality any time this year.
Also Read: Man Misses Making $21 Million With An Investment of $200 In SHIB
At press time, Shiba Inu was trading at $0.00001100 and is down 5% in the 24-hour day trade. SHIB is also down 87.28% from its all-time high of $0.00008616, which it reached in October 2021.