The broader crypto market has been in the correction of late. Bitcoin has dropped by 2% over the past day, while Ethereum has shed around 1% of its value. Most other assets have followed suit and were seen trading in red at press time.
Such was the case with Shiba Inu's price as well. SHIB has been on a downtrend since mid-April. As depicted below, the asset's value is down by roughly 27% when compared to April 16's local peak of $0.00001188. Over the past fortnight, Shiba Inu has managed to cling onto its support around its current price and has been trading horizontally on its daily timeframe chart.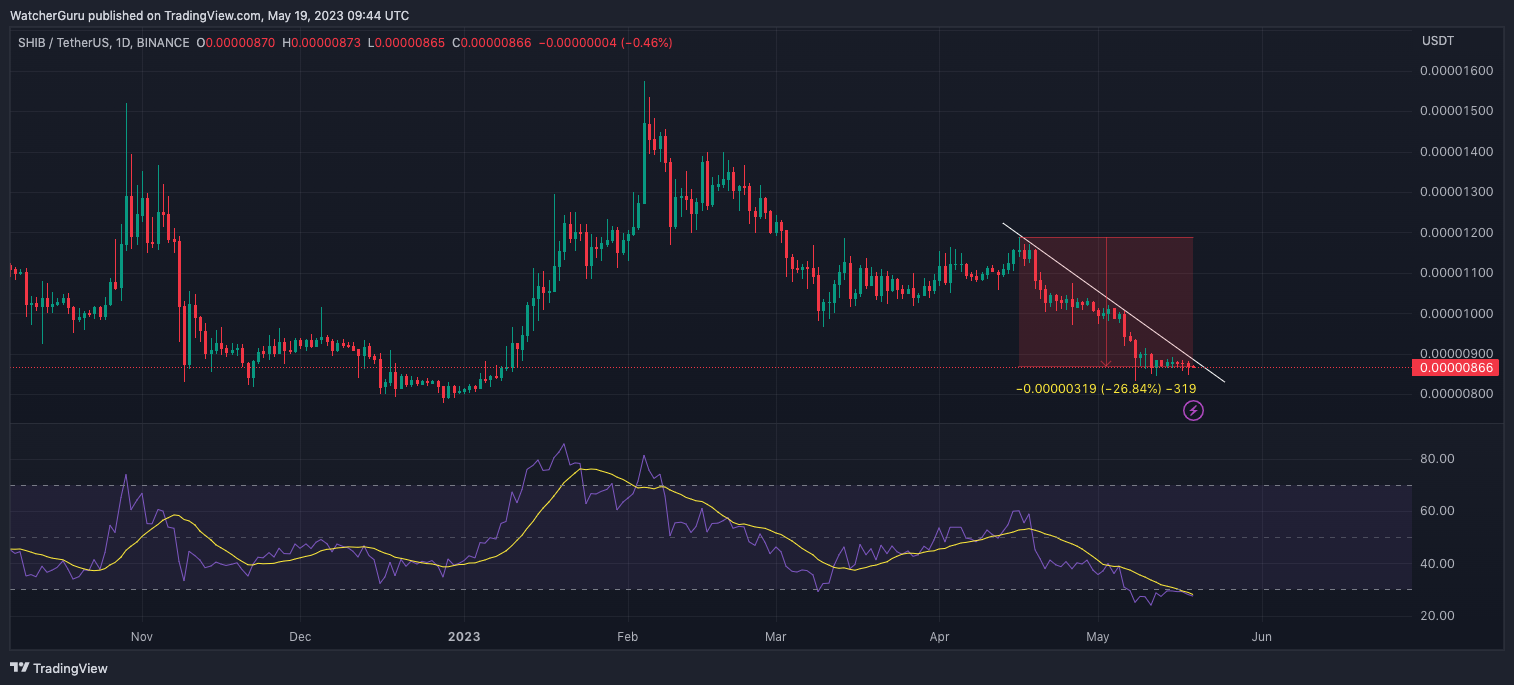 Also Read: 20 Trillion Shiba Inu 'Moves' In Quick Succession: Details
SHIB has been replicating the broader market's movements owing to the rise in its correlation with mainstream assets. Towards the end of March, it shared a negative correlation with Bitcoin and a null and void correlation with Ethereum. The dynamics have flipped since then and SHIB currently shares a positive, healthy correlation of around 0.7 with both the top cryptos.


Also Read: Shiba Inu's Circulating Supply Has 'Barely Changed' Since June 2022
How much to invest now to become a Shiba Inu millionaire at $0.01?
At the moment, SHIB is trading with five zeros. Despite that, the community continues to believe that SHIB will eventually reach 1 cent or $0.01 over the long term. Given that SHIB is currently priced at $0.00000866, an investor will need to invest $866 currently to become a millionaire when SHIB glides up to a cent.
In terms of the number of SHIB tokens, an investor will have to buy around 99.8 million tokens. So, when SHIB's price eventually hits $0.01, the roughly 100 million tokens will be worth $1 million, making the holder a millionaire.

Also Read: Shiba Inu: How Many SHIB Tokens Does New Twitter CEO Linda Yaccarino Own?