XRP is trading sideways in February after rising nearly 22% last month. XRP remains to be less bullish this week as the SEC Vs Ripple lawsuit is dragging on much longer than expected. While a handful of whales purchased and transferred millions of tokens, it did little to nothing to boost its price. You can read how many whales took an entry position into XRP in 2023 here.
Also Read: VeChain: What Is the Likelihood of VET Reaching $1 by 2030?
Ripple: Investors Predict XRP's Price For Feb 28, 2023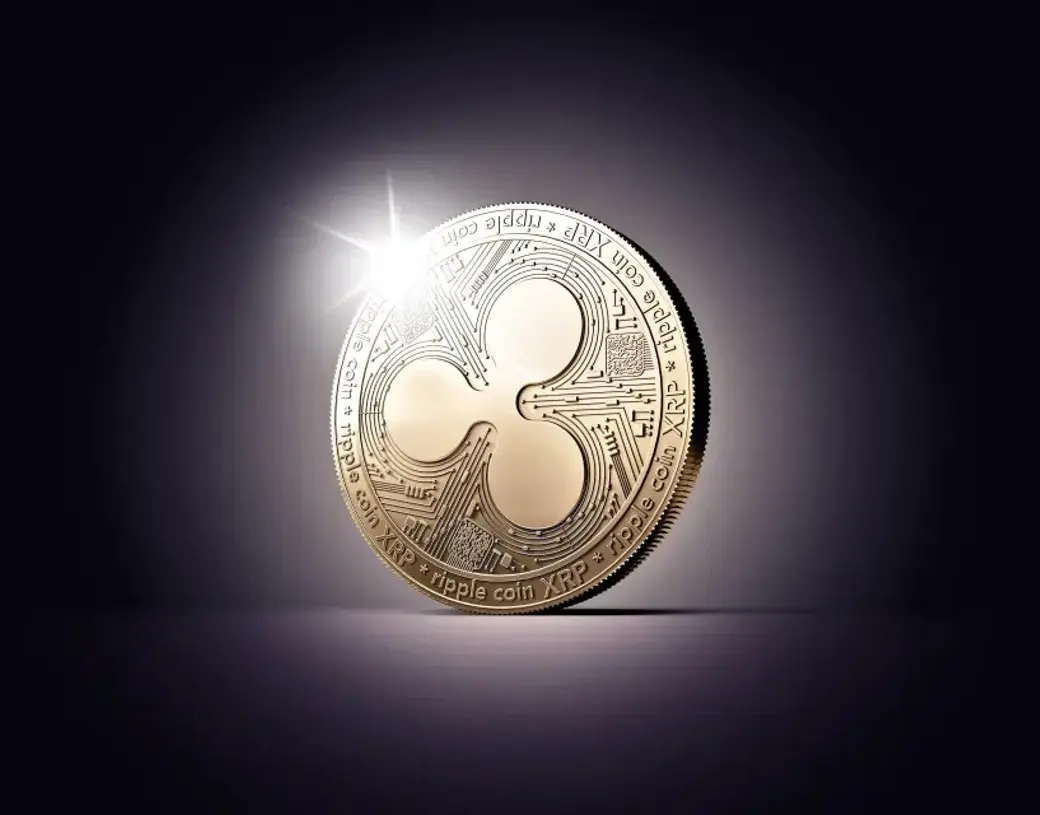 Community sentiments play an important role in deciding which direction a particular cryptocurrency would move in the indices. XRP has a robust set of dedicated investors who want to see the token reach its previous highs of $3.40.
The community banded together on CoinMarketCap and predicted XRP's price for Feb. 28, 2023. According to the estimations, the community remains to be slightly positive on XRP and not completely bullish on the token.
The investor community predicted that XRP's price could reach a monthly high of $0.41 on Feb. 28, 2023.
Also Read: Shiba Inu: $100 in 2020 Would Have Turned To $2.7 Million in 2023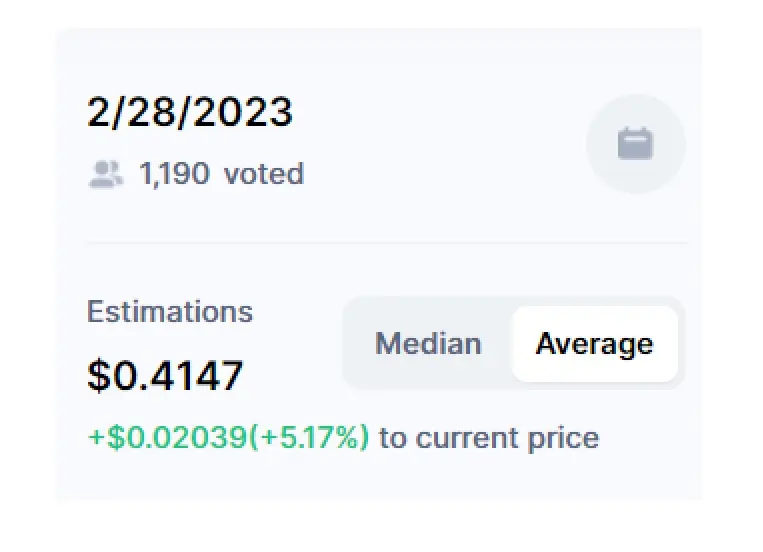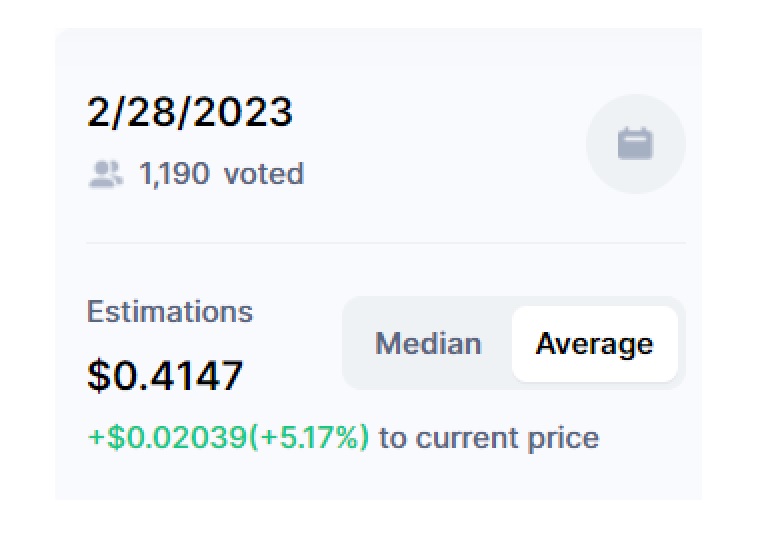 XRP touched $0.40 in February but faced severe resistance sending its price to retrace in the indices. The cryptocurrency is finding it hard to claw above the $0.40 mark but investors predict it could eventually find a minimal breakthrough. That's a rise of around 5% from its current levels.
On the other hand, the machine learning algorithm PricePredictions has forecasted that XRP could reach $0.38 on Feb. 28. The prediction remains to be slightly bearish.
Also Read: Bitcoin: What Is the Best Defensive Long Entry for BTC?

At press time, XRP was trading at $0.39 and is down 1.8% in the 24 hours day trade. It is also down 88.4% from its all time high of $3.40, which it reached in January 2018.