Over the past few days, crypto prices have been fluctuating in both directions. Even though a modest uptrend was noted on Sunday, the market has been refusing to sustainably recover. At press time, the cumulative valuation of all cryptos in the market stood at $974.5 billion, almost unchanged when compared to yesterday.
Since mid-August, Bitcoin has roughly shed 22% of its value. However, assets providing short exposure to BTC have been faring better. ProShares' Short Bitcoin Strategy ETF—BITI—has risen by the same 22% in valuation since the 15th of last month. On the other hand, the non-inverse ETF—BITO—has treaded on the same downtrend path as Bitcoin.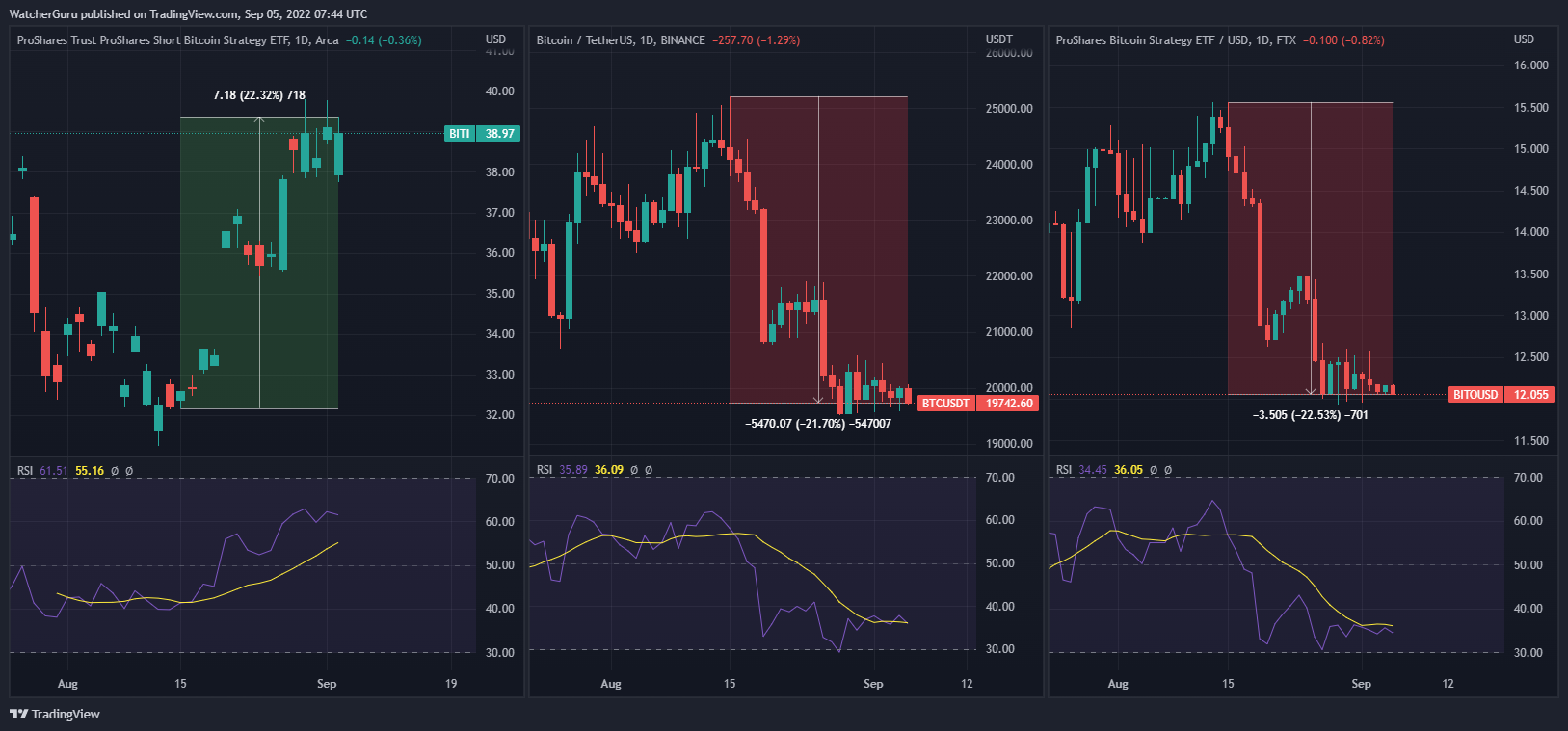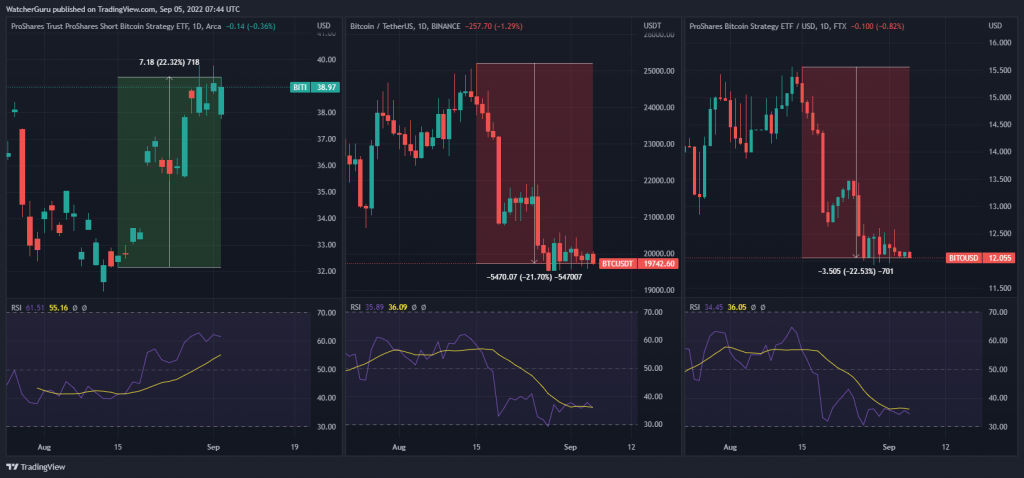 Also Read – Ethereum or Bitcoin: Which crypto won the product race in August?
AuM of inverse Bitcoin products on the rise
Complementing the rise in valuation, it is worth noting that ProShares' short ETF has been experiencing growing inflows over the past few weeks. Resultantly, the total assets under management have posed a recovery and are currently hovering around their previous ATHs.
Per data from Y-Charts, on 12 August, the BITI's total AuM stood at $40.72 million. However now, it has already surpassed the $50 million threshold. As illustrated below, the same is hovering quite close to its previous all-time high registered in July. The growing inflows into BITI in recent weeks hint that market participants are actively seeking to position for more downside in Bitcoin.  

Further, inflows to BITI have concurred with Bitcoin attaining local bottoms. Chalking out the same, a recent report from Arcane Research highlighted,
The short exposure of BITI peaked on July 1st, with BTC trading at $19,300, and again on July 13th with BTC trading at similar prices, and once more on July 26th, coinciding with BTC bottoming at $20,500.
As highlighted above, all peaks registered over the past few weeks have occurred when the downside pressure associated with BTC had reached a point of exhaustion. Perhaps, this time as well, history might repeat itself and Bitcoin might note a brief recovery in the coming days.