Axies are wild monsters that like fighting, mounting, and hunting for wealth. Players build up an accumulation and use them beyond an ever-expanding world of games. Axie players earn tokens like DAI, KNC, and SLP, which they can easily change to ETH.
Axie Infinity is found on OpenSea marketplace for NFTs and collectibles. It is an excellent sample of the blend between the gaming world and cryptocurrency.
The game is built on the Ethereum network and gives gamers a chance to play and earn actual cryptos.  In this game, players gather Axies (virtual pets) and either increase or use them for trade in the Axie ecosystem.
However, a player will need to buy more than three Axie for participation in the game, pending that all Axies are special.
The users' reward is either Axie Infinity Shard token (AXS) or Smooth Love Potion (SLP). However, the condition for earning is increasing or breeding, the Axies. These two tokens are also tradeable on the local Ethereum system.
How Does Axie Infinity Work?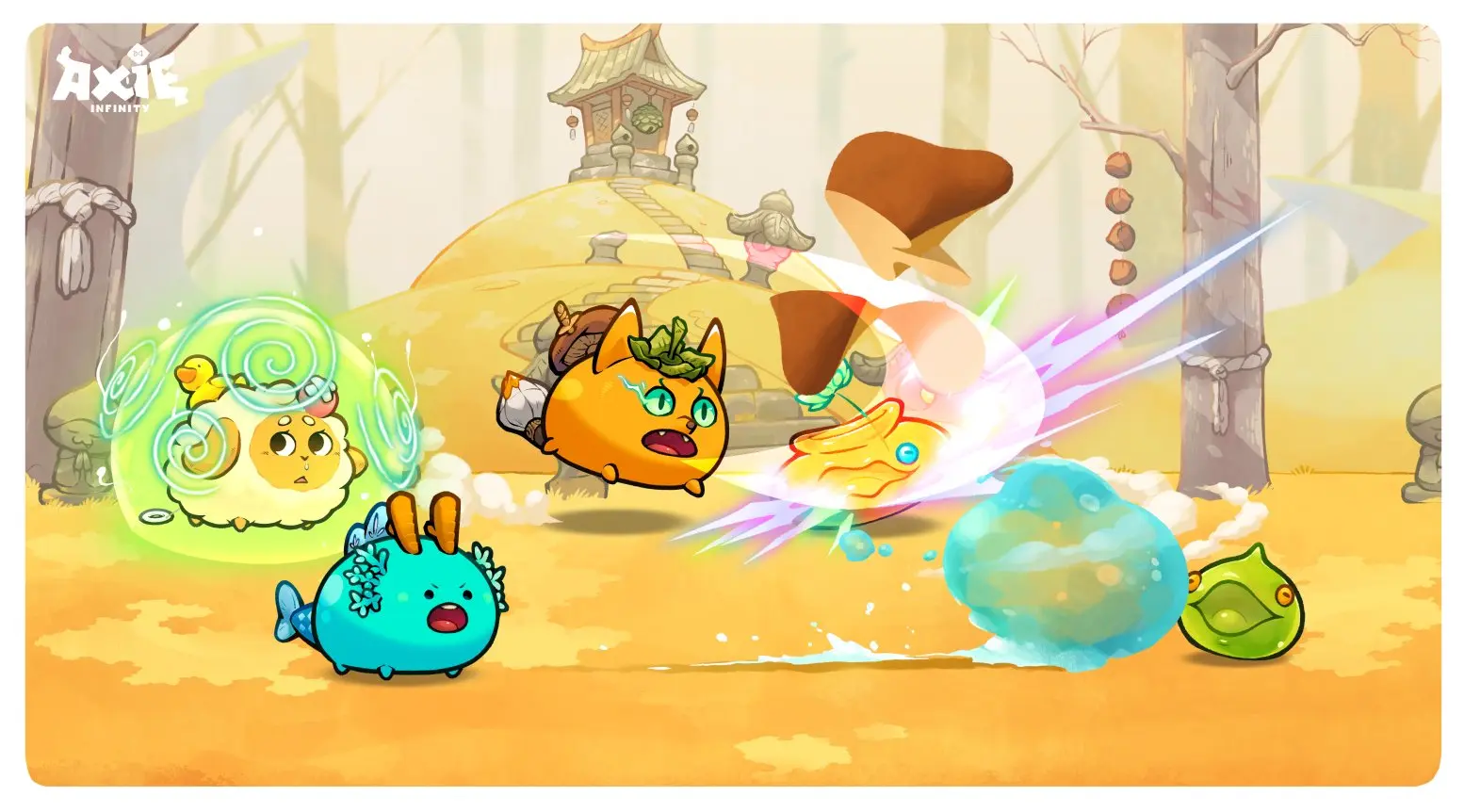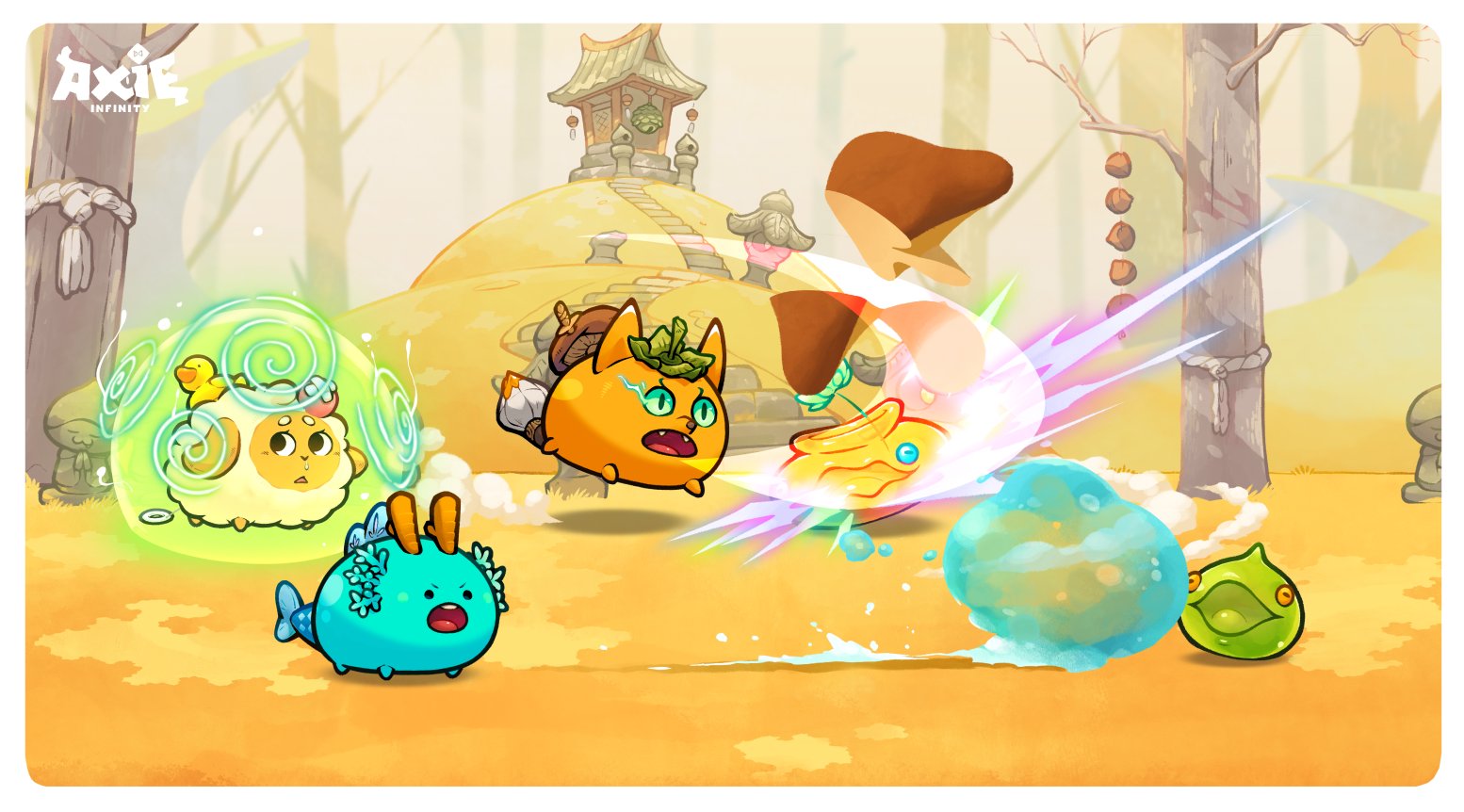 Axie Infinity is a fighting game that challenges players to contest virtual pets, namely Axies, in real-time. Each Axie signifies an ERC-721 NFT with special characteristics. 
Additionally, the Axies are arrangement is in the following categories: reptile, plant, bug, bird, beast, and aquatic. Each of these classes has distinct characteristics in form strengths and weaknesses.
Despite the classes, once a player completes either of the game's goals, they earn an income in AXS or SLP tokens. These rewards are in the game, which they can convert into ETH and eventually into cash.
AXS Tokenomics
At the time of writing, Axie Infinity's price is $126.23, with a trading volume of $1,252,302,757 in the last 24-hour.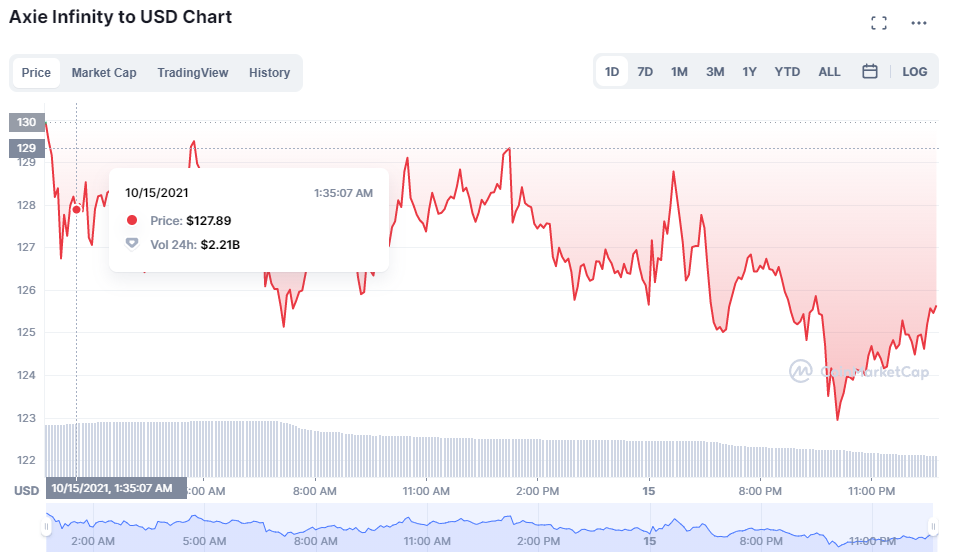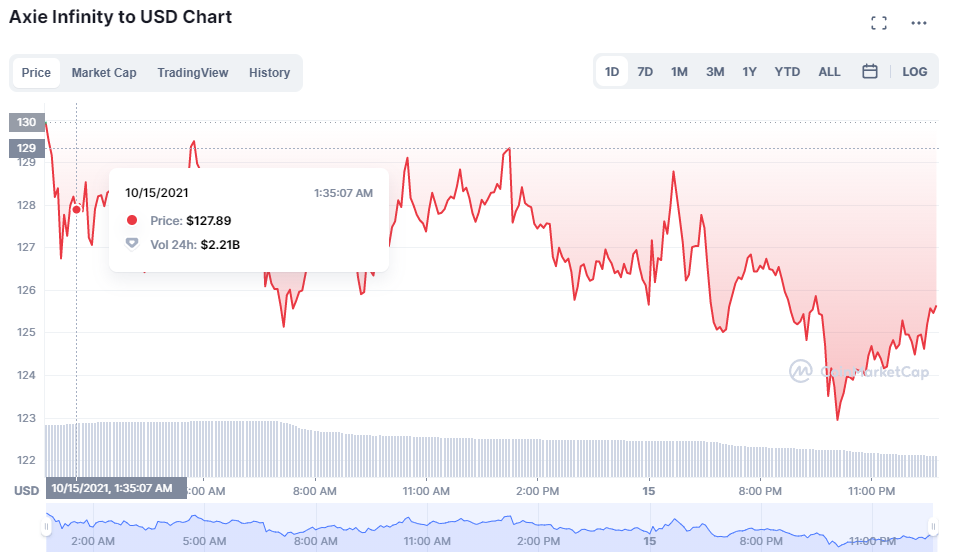 This is a 9.5%  drop in the previous 24 hours. Having a flowing supply of 61 Million AXS coins and a total supply of 270 Million, AXS is listing 25th among valuable cryptos.
Early this month, Binance's Launchpad platform operated as host to the Axie Infinity (AXS)  token sale in the form of a lottery. Binance watched over the BNB balance of users at the time of the sale, taking a seven-day average of each user's holdings.
Each ticket is worth $200 of BNB, of which subtraction is from the winners' Binance balance. Over 2,000 Axie Infinity tokens were allocated to each lottery ticket, the tokens available at the time representing 11% of all 2.97 million AXS tokens.
The most recent trials to encourage maturity and user maintenance have resulted in over 1.5 million active users. The users are active trading the token on Coinbase Pro, Binance, and KuCoin.
Consequently, the number of AXS owners has hit an all-time high of 17480. Recently, Sky Mavis, the company behind Axie making, launched a decentralized exchange platform for Axie earlier in the month. Its DEX launched on top of the Ronin sidechain, where you can access Axies too.
The Dex is to promote the on-chain investment and exchanging of AXS tokens to reduce interference for the user. There was also a large airdrop of $60M and the launching of the staking platform on Oct 1, 2021.