As Bitcoin remains dull heading into the final week of May, many analysts have shed light on the ongoing trends and a fear of a bear market. Recently, a partner at Pantera Capital discussed the possibilities of a bearish cycle and advised investors on how to tackle the current market.
Paul Veradittakit, a partner at crypto hedge fund Pantera Capital, released a post talking about the current nature of the crypto market. With global macro and fed rates forcing investors to shift to a risk-averse strategy, Veradittakit said that we may be at the start of a bear market.
He reiterated his earlier points on how why it's a good time to invest in Bitcoin and other alts. The bear market is great as companies are focused on building and entrepreneurs are in it for the right reasons, according to Veradittakit. The cycle is a great time to invest because of favorable valuations and structures including equity, equity-token hybrid, and discounted SAFTs (simple agreement for future tokens). He further explained that investors are going to find great value and long-term successful companies during this time.
"The liquid cryptocurrencies are really discounted right now while private market valuations tend to lag. During the bull market, most deals tended to be token deals while during the bear market, we will see mostly equity deals, as there will be fewer token projects launching tokens due to lower investor demand for riskier assets".
Bitcoin cycle shifts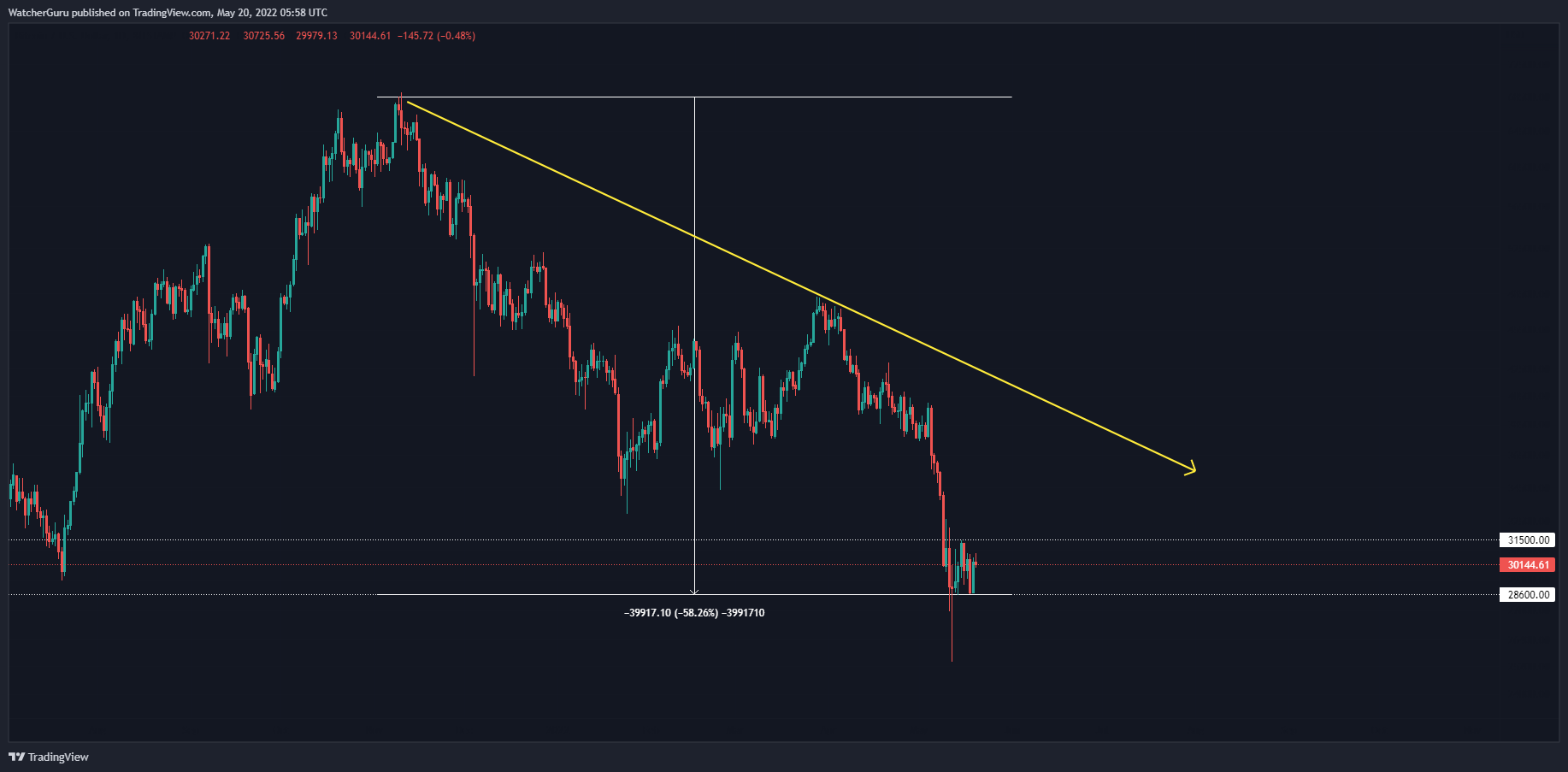 Bitcoin's cycle has significantly changed since November 2021. Since touching its ATH of $70K during the time, a downtrend took over as global macro fears dampened the outlook for crypto. Since the second week of May, Bitcoin has traded close to the $30K range – nearly 60% down from record levels.
Analysts who read Bitcoin trends think that a bear market is indeed forthcoming and investors must be prepared for the same. Recently, popular crypto trader Benjamin Cowen dives told YouTube subscribers that based on BTC's chart and market behavior, investors could continue to see losses until this coming fall.
"That's why I'm saying that people need to be prepared for this bear market to continue dragging on, if history is any indication we recognize that when we're in a bear market we know that things like the 200-day moving average when they're starting to hold as resistance, this is a fairly good indicator of in fact a bear market.