Dogelon Mars, more commonly known by its ticker version ELON, has already managed to create a niche for itself in the meme-coin universe. With a market cap of over $885 million, this coin has already sealed the third spot on CMC's meme-list.
In the month of October alone, this coin witnessed a massive 5000% rally, as its price shot up from $0.00000005 to $0.000002. Post that, Dogelon remained engulfed within a descending channel until 21 December.
The coin finally deviated from its downtrend towards the end of last month and has been creating higher lows of late.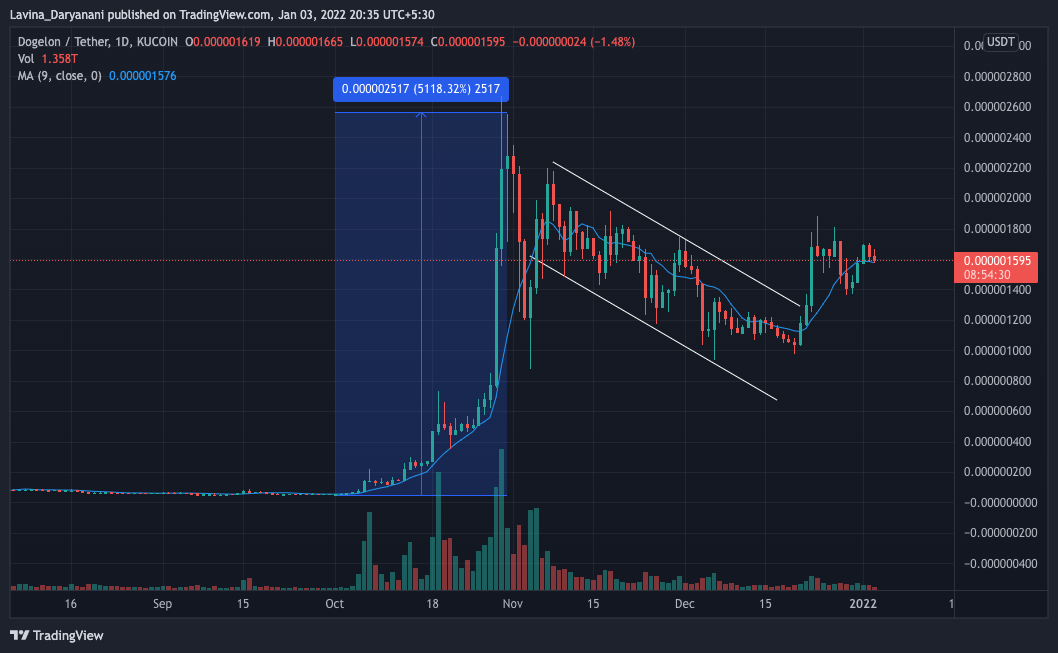 So, all roses and sunshine from here on for Dogelon Mars?
Well, that might be a tricky question to answer, given the current state of its social sentiment.
ELON's social volume massively spiked on 1 January. As can be seen from Santiment's chart attached below, it went on to create a multi-week high on New Year.
This means that people from the space had actively been talking about the coin on social media. However, the crowd euphoria seems to have cooled down over the past 36 hours.
Usually, a spike on this chart is accompanied by a price rise. So, it remains quite crucial for community members to continue remaining vocal to aid the price uptrend.

Other supporting factors
At the time of writing, most of ITB's metrics pained a bullish picture for this meme-coin.
First and foremost, consider the correlation this coin shares with Bitcoin. Since the last few days of December, the reading of this metric has been consistently declining.
Now, as highlighted in an article earlier today, Bitcoin's price is most likely set to continue its downtrend for some more time. So, in such an environment, ELON's withering correlation with BTC is nothing less than a blessing in disguise.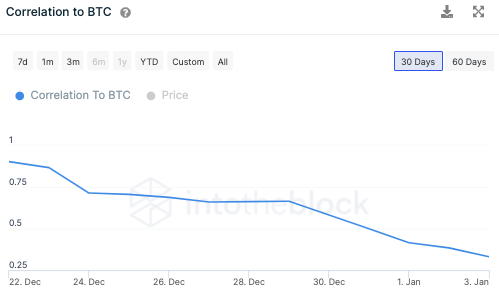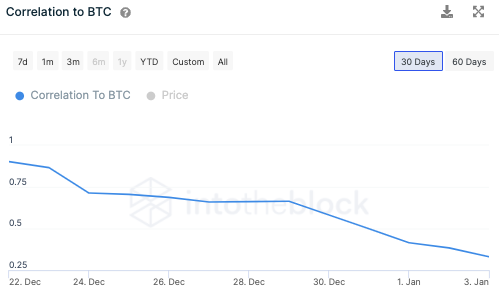 The average HODLer balance has additionally managed to rebound from its $8.4k mid-December lows to $13.5k. The same is a fairly good projection and is indicative of the presence of buying momentum.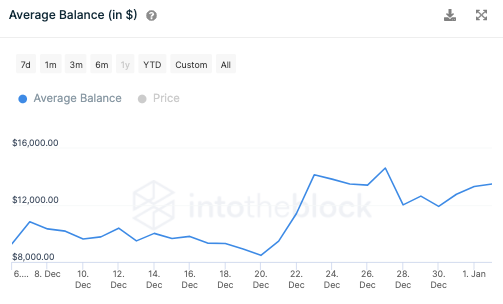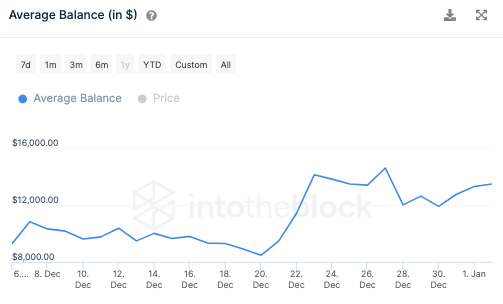 So, if the aforementioned trends continue to head in their respective same directions, then nothing much would be able to stop Dogelon from creating higher highs in the days to come. Alongside, however, the social volume needs to pick up the pace for the projected trend to last.