The broader market has been following the footsteps of Bitcoin and Ethereum. But among the two, who has been paving the path? Is the king coin leading the proceedings, or has the alt king assumed responsibility?
To answer that, let's analyze the state of a couple of volatility and dominance-centric metrics.
Ethereum rising to the occasion
The ETH-BTC realized volatility spread had been inclining over the past few weeks. Essentially, this means that the Ethereum market volatility has been escalating compared to that of Bitcoin. In simpler terms, the alt king's price movements have been more amplified than the king coin.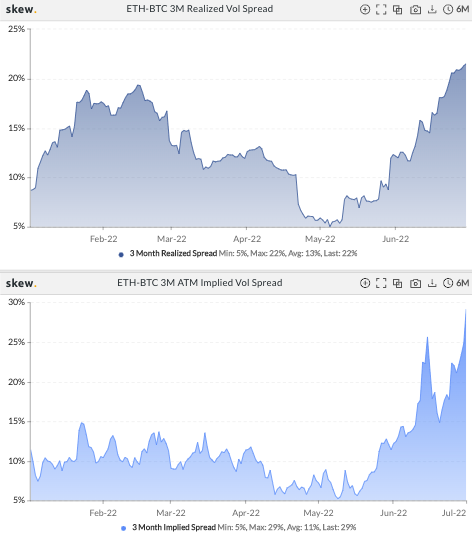 Alongside, the implied volatility has also been on the rise. Even though a brief downtrend was noted in June, this metric managed to bounce back briskly. The IV was at a 6-month high at press time, indicating that traders continue to expect Ethereum to lead the show.
In fact, from 17 May to 15 June, when the ETH-BTC IV rose to create a local peak, Ethereum and Bitcoin noted downswings. The former, however, registered more losses [52%] compared to the former [35%].
In fact, on most occasions in the recent past, whenever the spreads have sprung up to create highs, Ethereum has held the torch.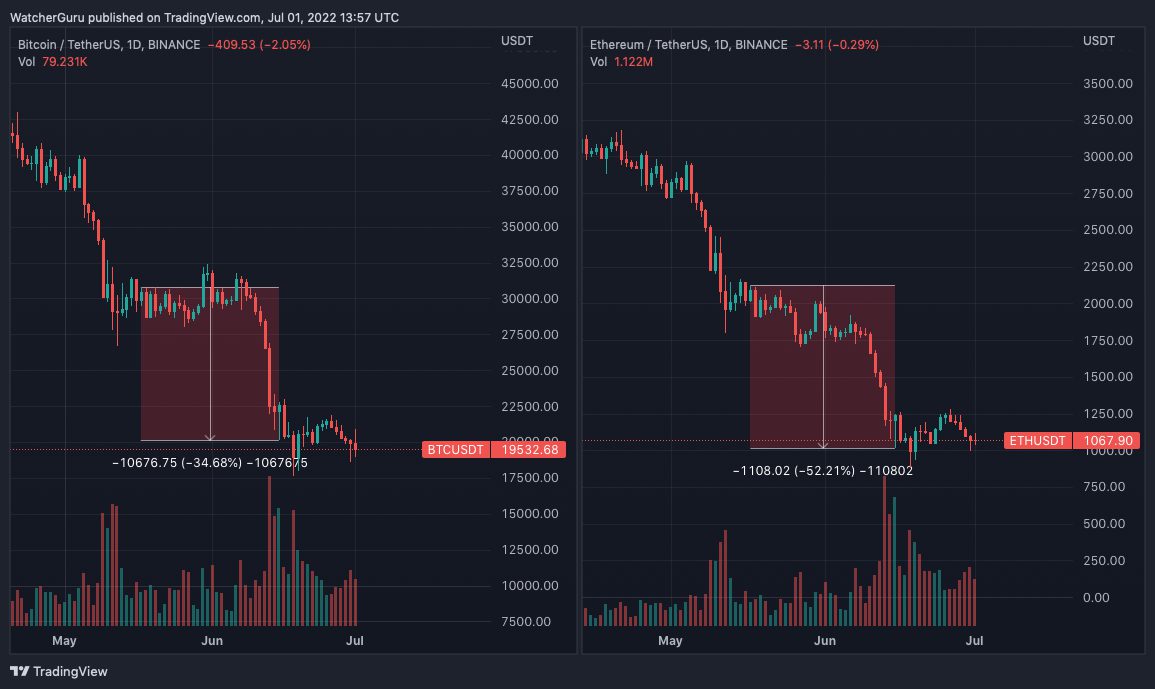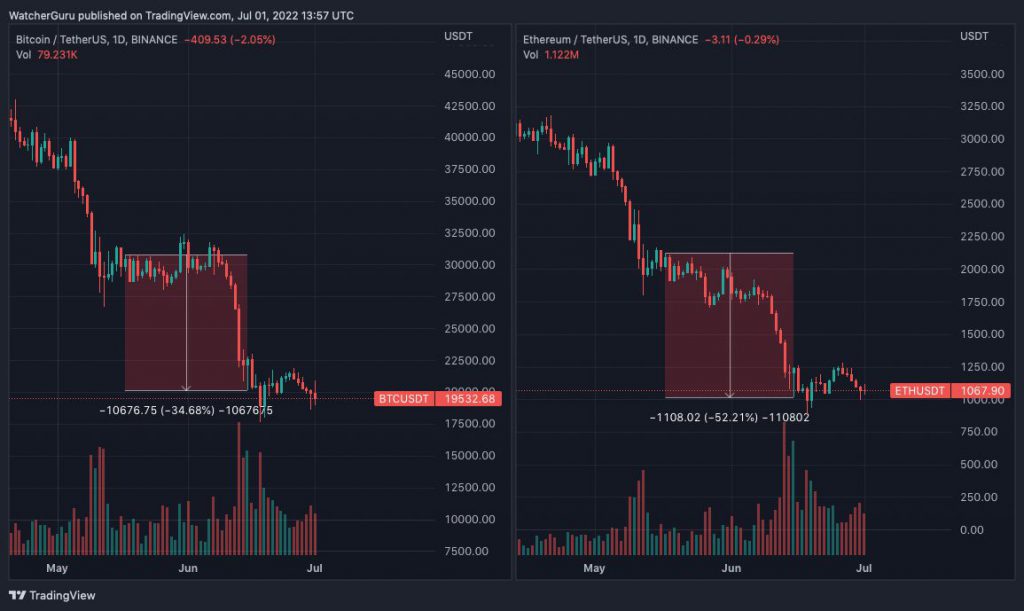 Further, data from TradingView brought to light that Bitcoin's dominance has shrunk by more than 10% compared to its mid-June local peak. It attempted to recover towards the end of June but failed to do so.
Whenever Bitcoin's dominance drops, it doesn't necessarily mean that the asset's price is falling, and it just points towards a decreased say of Bitcoin in the overall state of the market.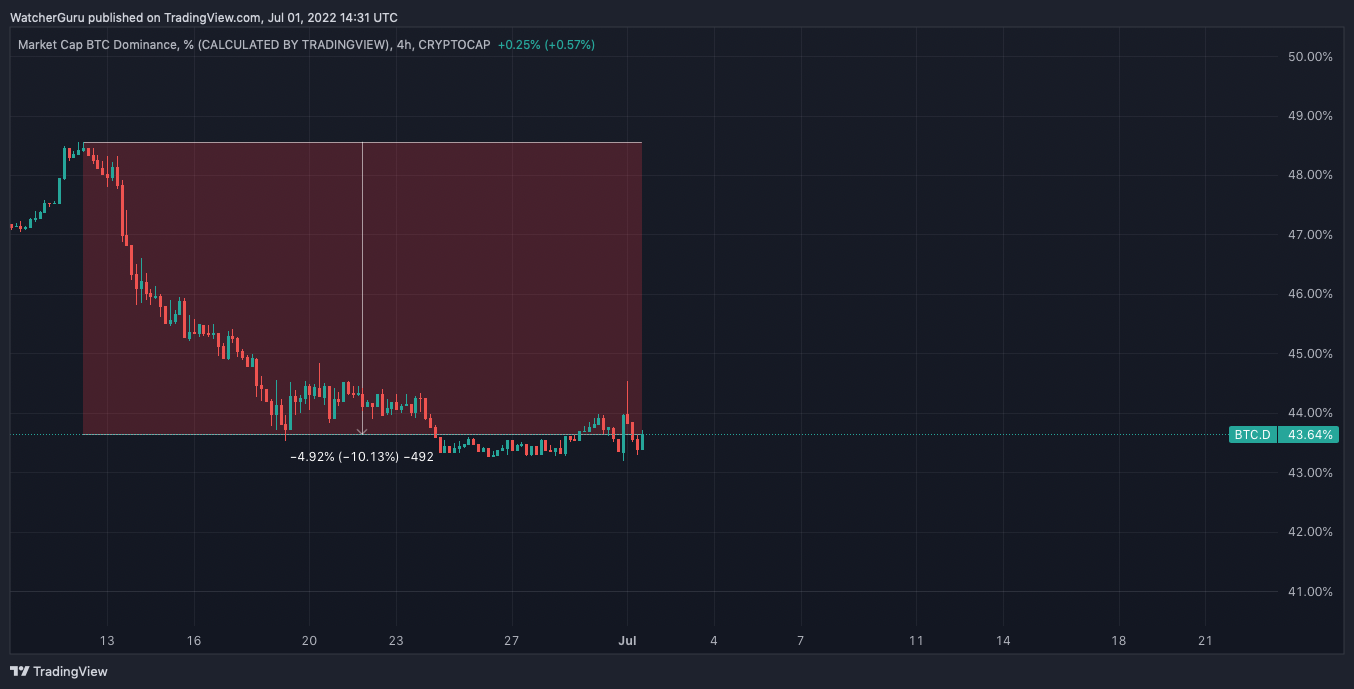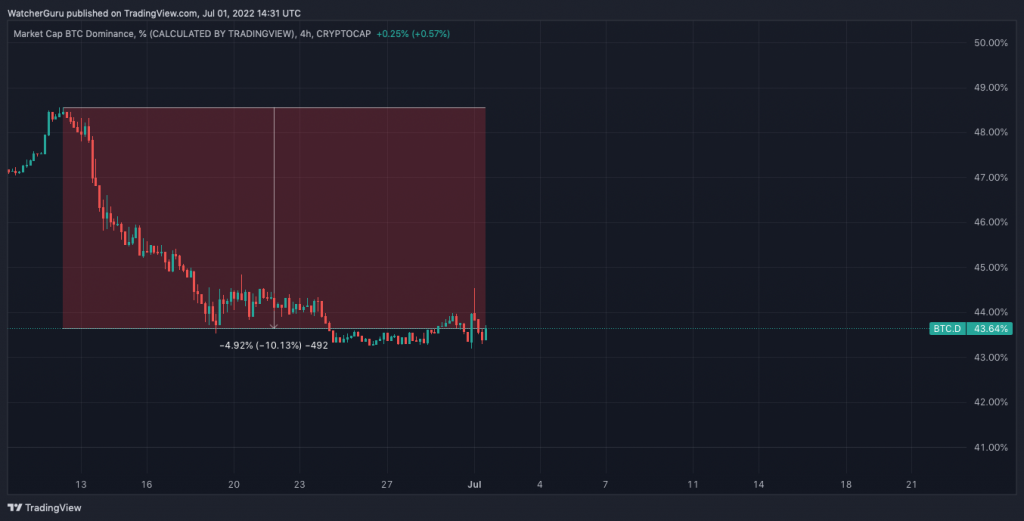 Impact on alts
At present, most top alts share a higher correlation with Bitcoin than Ethereum. On their part, Bitcoin and Ethereum share a relatively low correlation of 0.13. This means that the alt pack is set to replicate Ethereum's price actions over the short term and not necessarily pay heed to Bitcoin.