The crypto-verse witnessed the downfall of the entire market. This carnage ticked off by the collapse of FTX caused immense damage to several assets. Along with the FTX Token [FTT], Solana [SOL] was recording a massive plummet. Over the last couple of weeks, the asset was seen losing its price as well as market value. Amidst this, several speculations about how its demise was fast approaching began surfacing. However, apart from its price, several other fundamentals in the network seemed to be promising.
Several in the community began bringing up the network's Q3 performance and pointed out that the asset entailed real potential. For instance, a chart by Messari highlighted that Solana's NFT ecosystem was thriving. It should be noted that the total number of daily new NFTs surged to a whopping 8 million. In Q3 alone, it recorded a 19.3 percent growth from the previous quarter.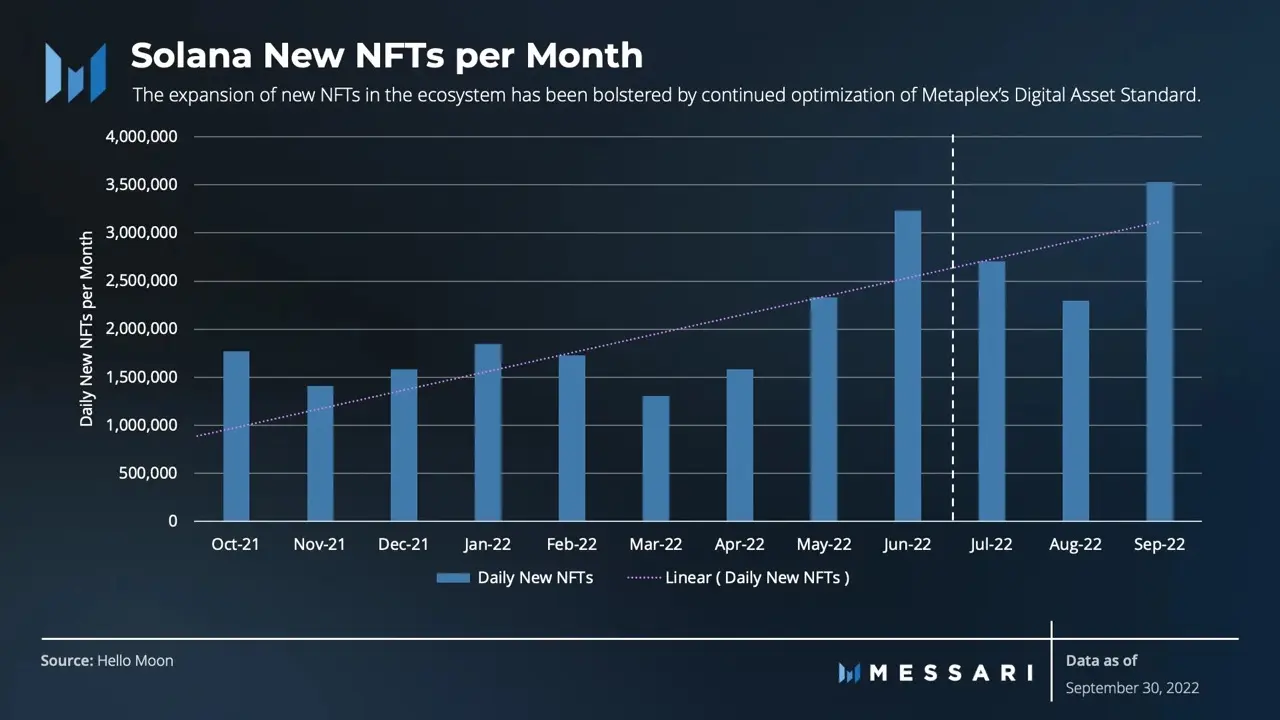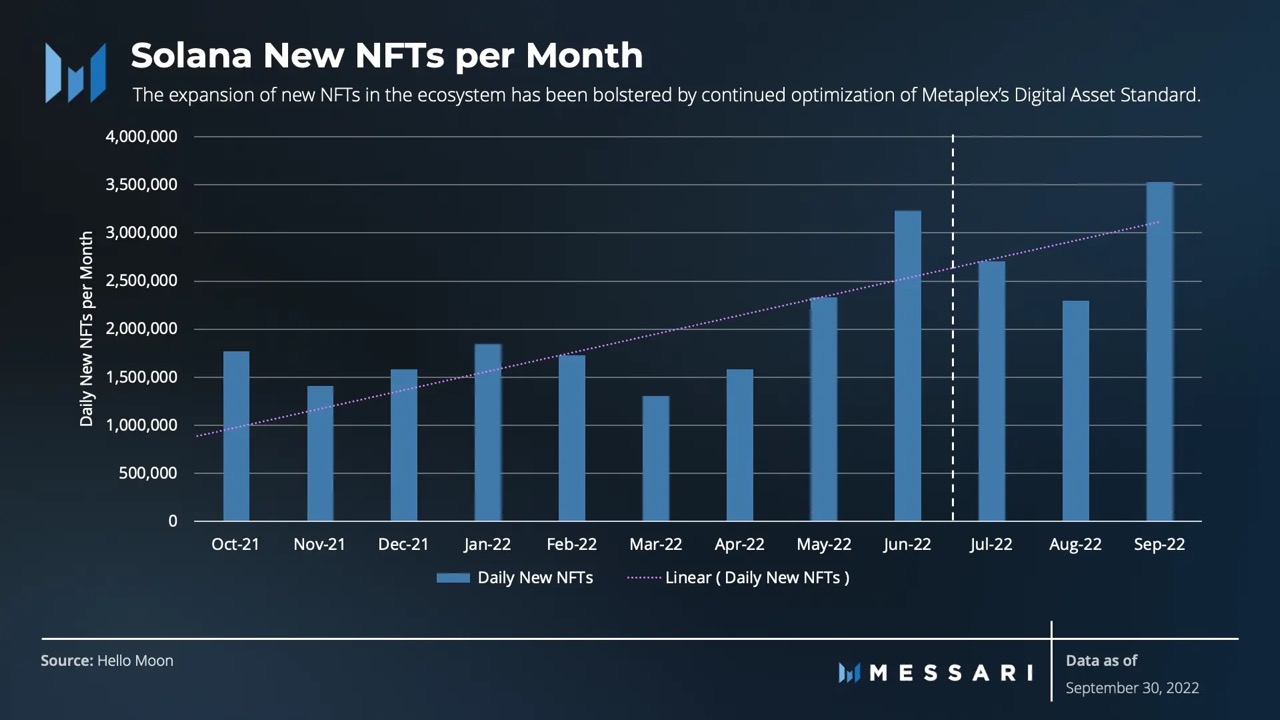 Messari further wrote,
"For perspective, this growth continued after increasing by 46.4% in Q2 and is ~8.5x the level minted a year ago."
It should be noted that SOL continues to stand second to Ethereum with regard to NFTs. Solana's prominent NFT marketplace, Market Eden continued to reside below OpenSea despite a 59.73 percent decline in its volume.
Solana endures nearly 7 percent daily drop
As mentioned earlier, the Solana network recorded a major fall this month. The altcoin went all the way from a high of $38.55 to a low of $11.01. Several believe that this could have been driven by the FUD surrounding the network.
At press time, the asset was trading for $13.41 with a 6.21 percent daily drop.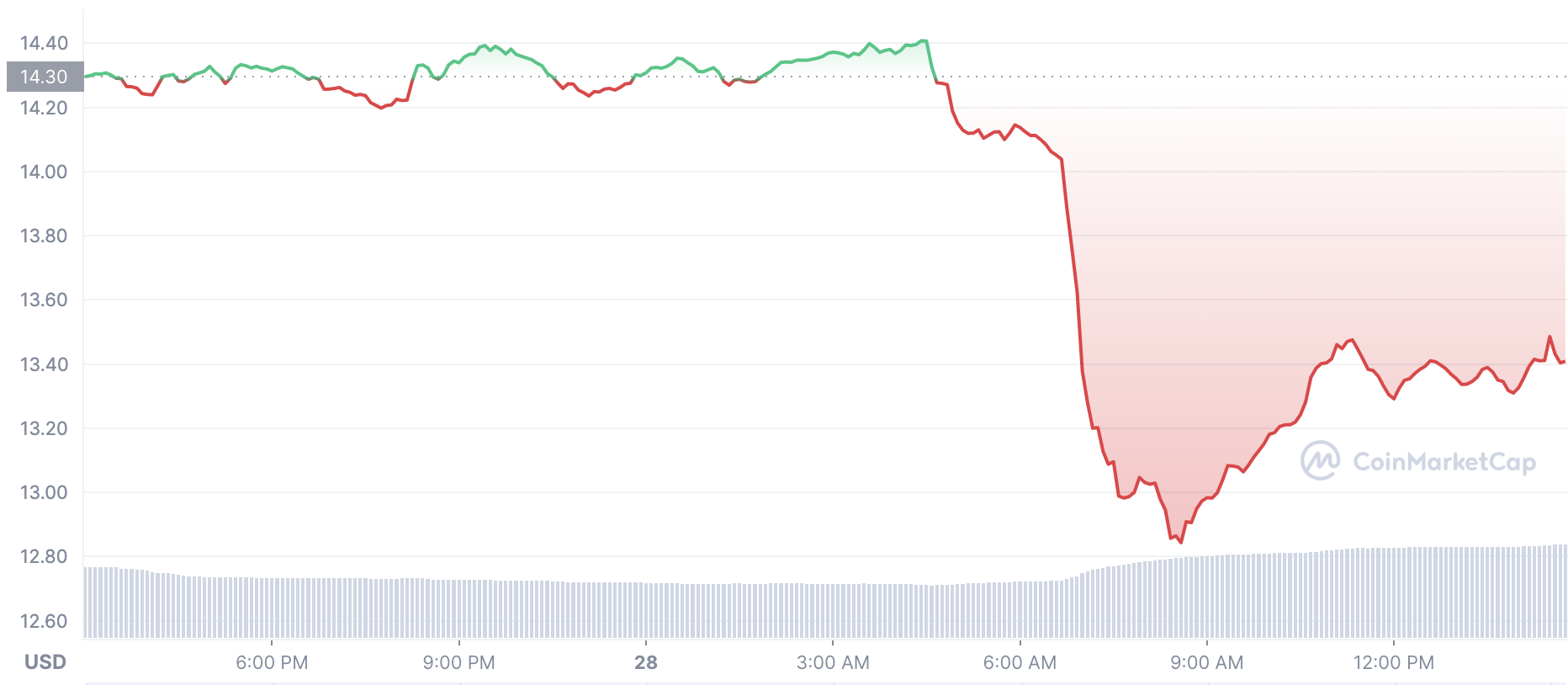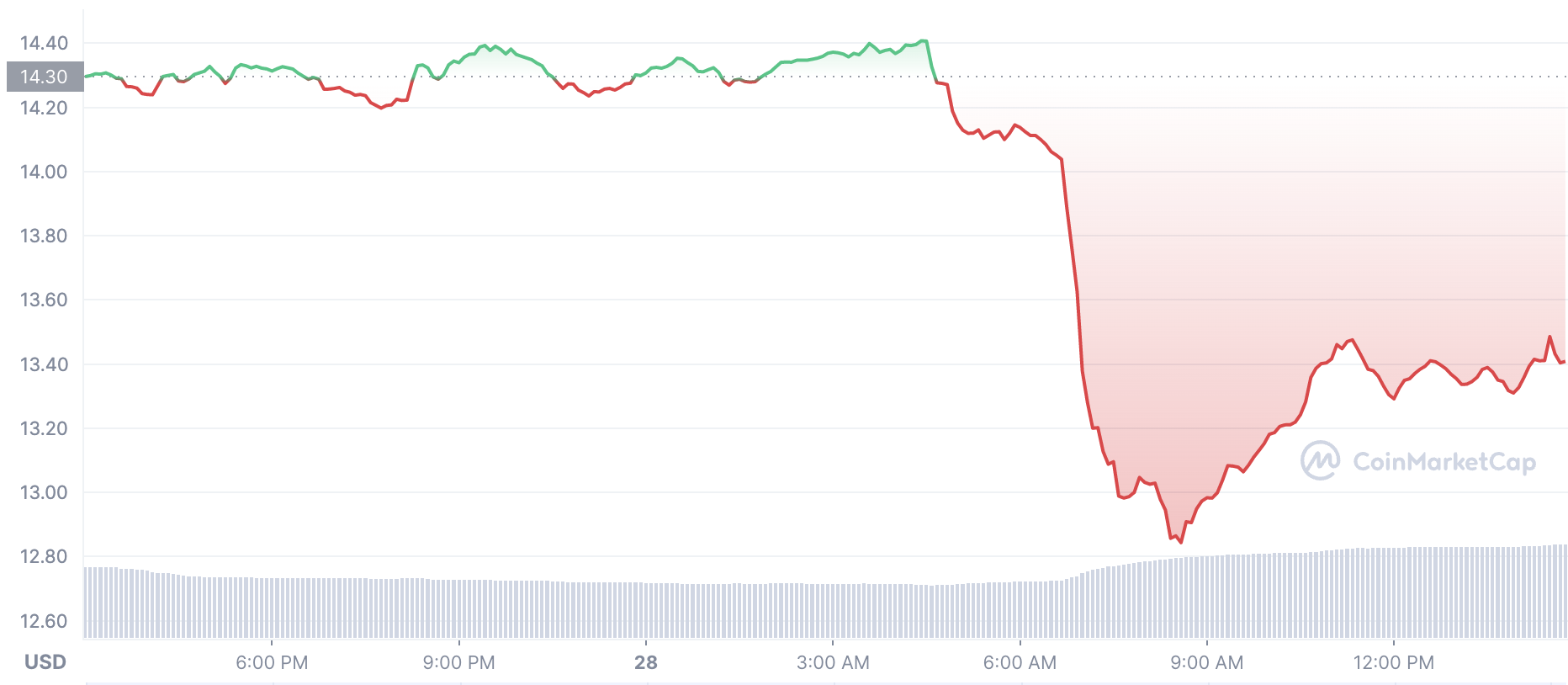 As seen in the above chart, the asset's weekly recovery was disrupted by a sudden drop. The asset managed to surge to a high of $14.41, however, it was soon pushed to a low of $13.41.
While its fundamentals continue to stay strong FUD around its association with FTX proved to be detrimental to the price of SOL.