The Securities and Exchange Commission [SEC] and Ripple locked horns in 2020. The case has taken several turns since then but hasn't reached a conclusion yet. As the community inches closer to the verdict, other nations have started embracing XRP, which is currently deemed a security by the United States SEC.
According to a recent Australian news portal report, XRP was raging in the country. The trading volume of the Altcoin on Australia's prominent cryptocurrency exchanges was overpowering that of the rest of the assets. Over the last 24 hours, XRP accounted for 82% of volumes on the Independent Reserve exchange and 62% of volumes on Melbourne-based BTC Markets.
As mentioned earlier, the reason behind this could be linked to the case. Time and again, Ripple's CEO Brand Garlinghouse has also expressed his desire to take Ripple and XRP out of the U.S. The latest news shows how Australia could be a viable option for Ripple's big move.
But would SEC's verdict disrupt XRP's Aussie takeover? Not quite. Caroline Bowler, an executive at BTC Markets detailed the same and said,
"We are following the SEC case as the outcome is likely to impact XRP price volatility. However, as the SEC doesn't regulate us here in Australia, our focus remains on wider regulatory discussions closer to home."
Here are other factors that could have boosted XRP's presence in Australia
While the ongoing case is pertinent to the price movement of XRP, this increase could have been influenced by the firm's on-demand liquidity [ODL] service. Further elaborating on this, Bowler said,
"Effectively, ODL helps companies manage cross-border payments without requiring correspondent banking and pre-funding costs. It uses XRP to help facilitate part of this process, hence the trading volumes on our platforms. It is a larger percentage on our platform, as crypto market volumes overall are still relatively flat across the industry."
At press time, XRP was trading for $0.3907 with a 1.07% daily rise. The 24-hour trading volume of the altcoin was at $1,068,778,438 with a 2.18% surge. The chart below displays XRP/AUD trading pair.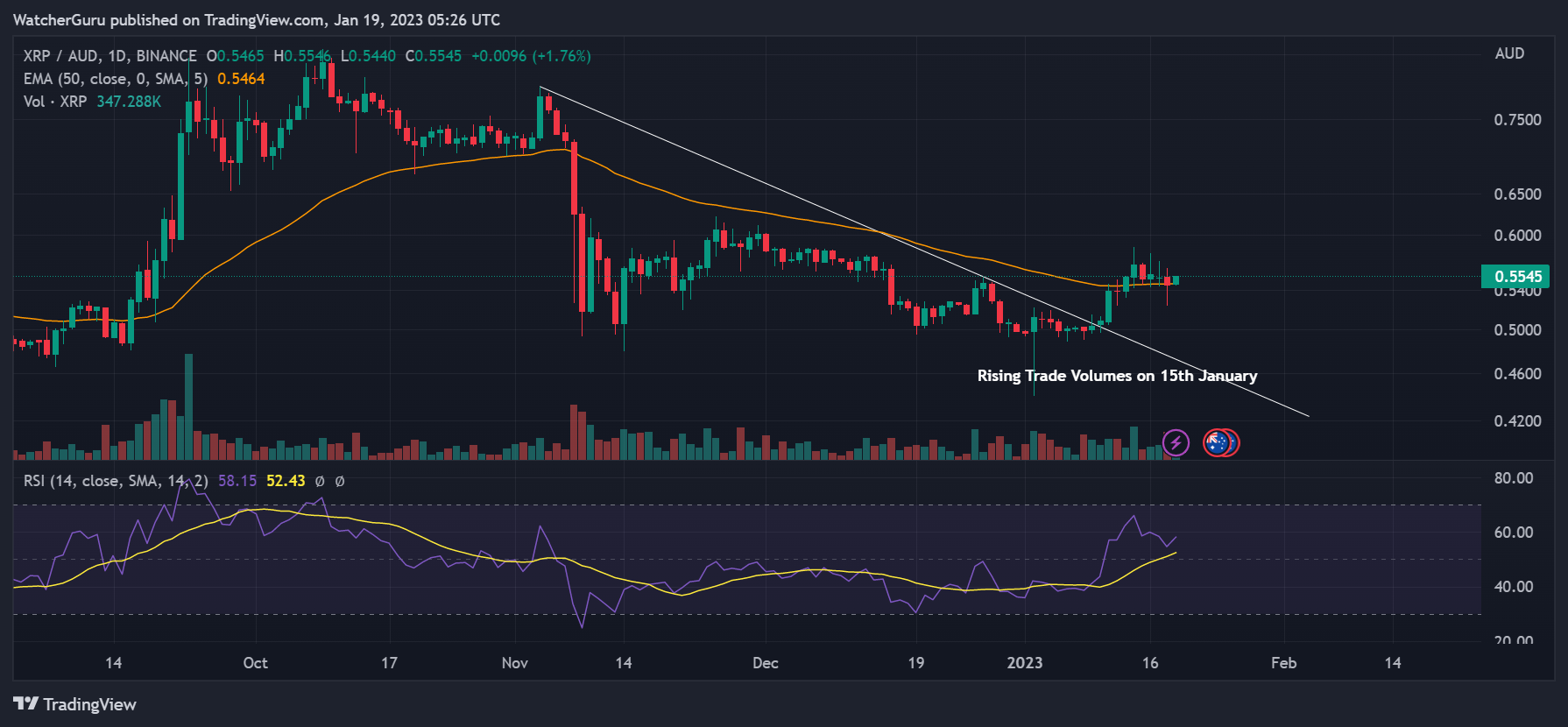 As seen in the above chart, the volumes of XRP have been relatively high.