Speaking to NPR, US Treasury Secretary Janet Yellen said a government shutdown could bring about a recession. Moreover, the government shutdown appears to be on the verge of occurring. Congress is set to meet today in a last-ditch effort to avoid a halt to government operations.
Yellen stated that such an event would "impose immediate harm" during a Friday interview. Moreover, she said the repercussions would "intensify over time." Alternatively, although she did not make an outright prediction, the Treasury Secretary noted that the event could create a "risk factor" for a recession.
Also Read: US Treasury Secretary Expects Slow Decline in US Dollar as Reserve Currency
US Treasury Secretary Says Government Shutdown Could Lead to a Recession
There is concern brewing in Capitol Hill regarding a government shutdown that feels increasingly likely. Both sides of the aisle have failed to agree on a necessary funding plan, which could lead to a halt of government operations. Subsequently, such a development could have massive ramifications.
Now, US Treasury Secretary Janet Yellen has said that a government shutdown could bring about a recession. Indeed, the official spoke about the potential impact of such an event. Something that appears more and more likely with a resolution not in sight.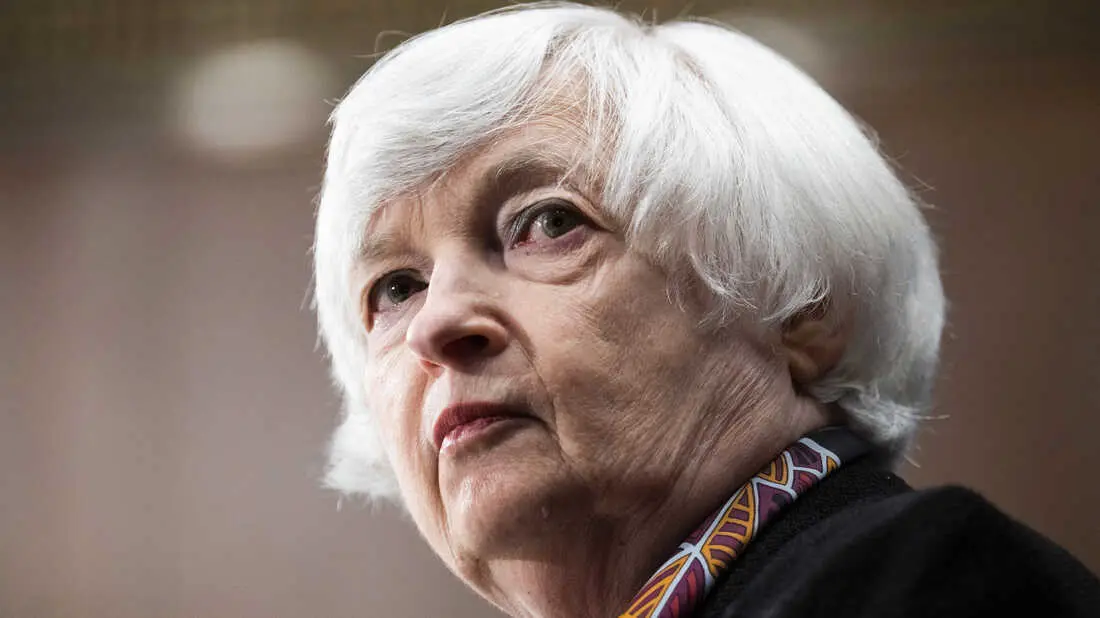 Also Read: Federal Reserve Pauses Interest Rate Hikes
"It's really reckless and will impose immediate harm, which will intensify over time," Yellen told NPR. When asked about a potential recession, Yellen said, "I don't want to predict that, but I think it's a risk factor." Additionally, Federal Reserve Chairman Jerome Powell noted a shutdown as part of "a long list" of inhibiting developments and impeding the US economy's stabilization.
The Fed has been engaged in a more than year-long fight against rising inflation to curtail the potential for a recession. Now, it appears as though that work may culminate in a shutdown. Further hindering the US economy and presenting an obstacle that may be too great to overcome.