Joe Rogan has released a special Halloween-themed episode of the Joe Rogan Experience podcast with Elon Musk. The full interview is available to watch on Musk's X platform.
The two are dressed in festive Halloween costumes for the on-camera version of the podcast. Elon Musk remains one of the most divisive entities in the tech sector, with Rogan's The Joe Rogan Experience unrivaled in the podcast space. Prior to today, Musk had not been on the podcast in two years. His last appearance came in 2021, prior to his acquisition of the formerly known Twitter platform.
The two open the podcast discussing the incoming Tesla Cybertruck, which Elon Musk drove to the interview location. Rogan even shoots an arrow into the Cybertruck to show how strong the structure of the vehicle is.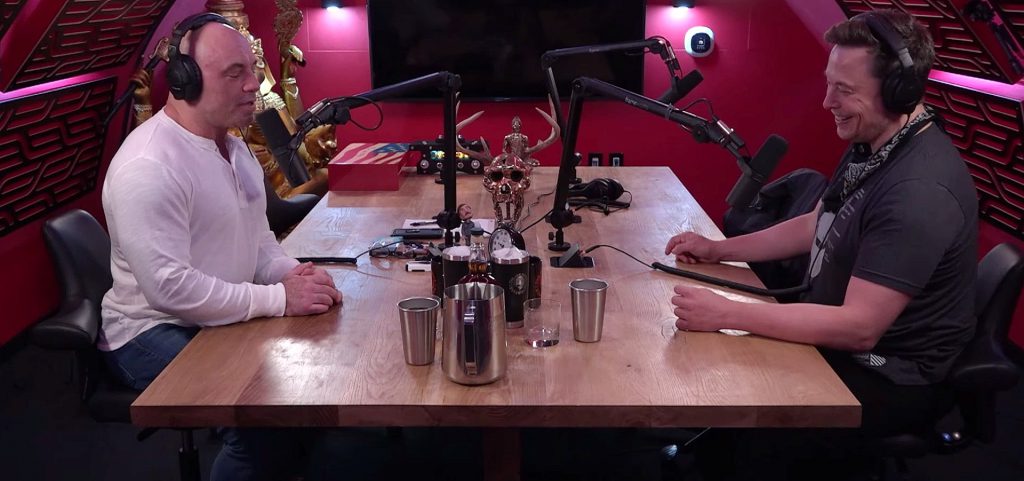 Additionally, Rogan and Musk discuss the latter's ownership of X over the past year. In the podcast, Musk says that he purchased the platform partially because he thought Twitter was having a "corrosive effect on civilization." He also claims that Twitter was developing into a "mind virus," and you could see it around the streets of San Francisco near the Twitter HQ.
Other topics the two discuss include the COVID pandemic, Musk's mission to make Mars habitable, Sam Bankman-Fried, and other random conversations while the two share a meal and smoke.